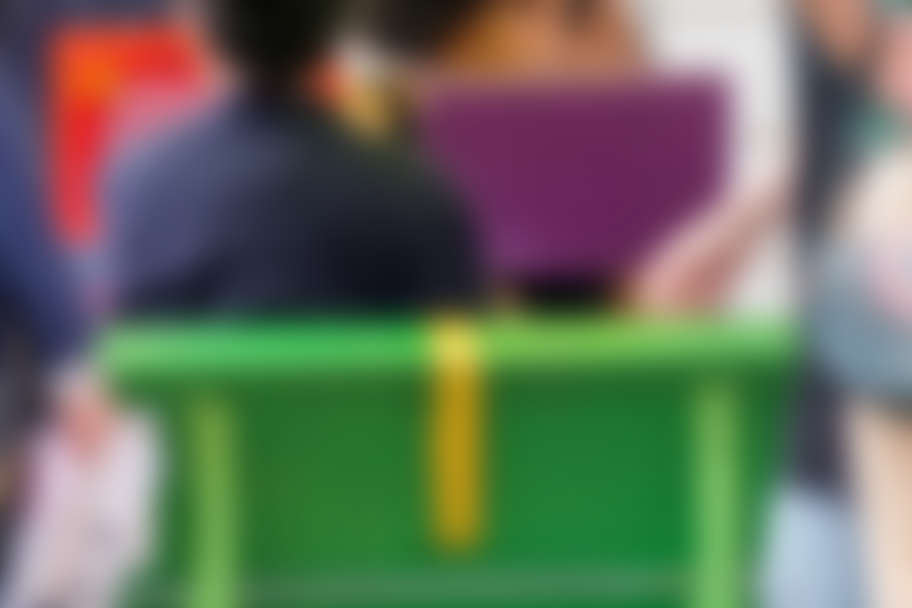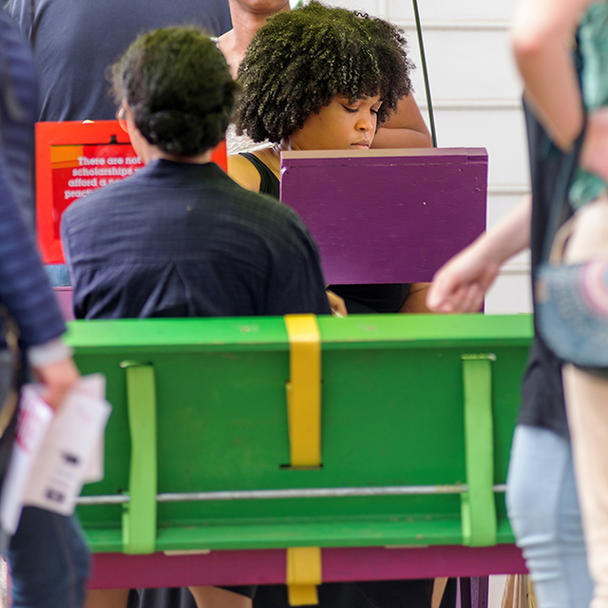 Activism Art
Locations Vary. Please visit countercurrentfestival.org for announcements about when and where to catch this unticketed project.
"The question was left open to allow people to give us their concept of 'cultural diversity.' I was so impressed by the honesty and openness of Houstonians when answering the question. Clearly this is something we all need to talk about." - Carmen Montoya of Ghana ThinkTank
In 2017, Ghana ThinkTank will bring answers to the question they asked Houston in 2016: What's your Houston Diversity Problem?
Houstonians—students, conservatives, immigrants, office workers and artists, laborers and children—had a lot to say. Much of it related to cultural and ethnic identity, to fitting in, and to feeling like a scapegoat for other people's problems. Since then, international think tanks have been concocting solutions to Houston's problems. In 2017, discover what these think tanks had to say about solving the problems of the "first world."
Ghana ThinkTank will travel about the city with this new information, engaging people in conversation and exhibiting displays of the journey of Houston's diversity problem from the city to the think tanks, and how their considered responses and ideas travel back to Houston—and how we might implement their solutions.
Ghana ThinkTank is an international collective that "develops the first world" by empowering "third world" think tanks to create solutions for the problems people face living in the "developed" world.
Citizen Think Tanks for Houston Diversity Problems: Sathenagar Slum residents in Mumbai and Kochi City residents, India; a group of artists in Tehran, Iran; a hacker collective in Yogyakarta, Indonesia; a group of rural artisans in Tassoultante, Morocco; medical students in Gaza; Syrian refugees in Serbia; Syrian refugees in Germany.
Ghana ThinkTank is presented as part of the INTERSECTIONS initiative. INTERSECTIONS is a program of the University of Houston Cynthia Woods Mitchell Center for the Arts, which seeks to build bridges between visiting artists and Houston's Muslim and non-Muslim residents, with a focus on the University of Houston students.
INTERSECTIONS is made possible in part by the Association of Performing Arts Presenters; Building Bridges: Campus Community Engagement Grants Program, a component of the Doris Duke Charitable Foundation and Doris Duke Foundation for Islamic Art.
NOTE: In addition to listed locations, Ghana ThinkTank will travel throughout the festival. Please check this page for updates about when and where to catch this project.