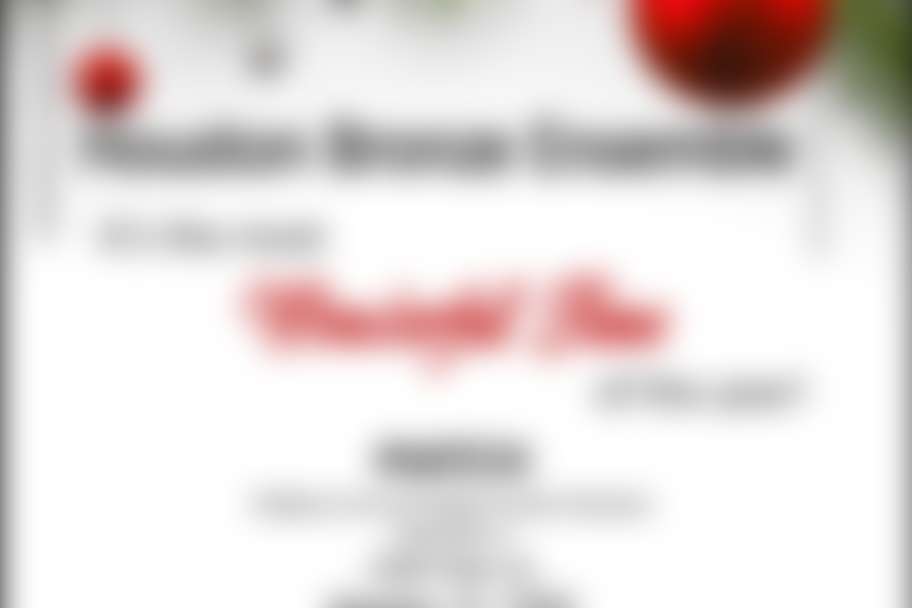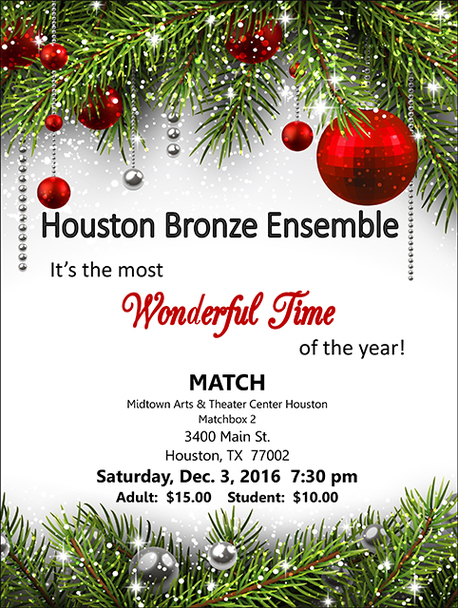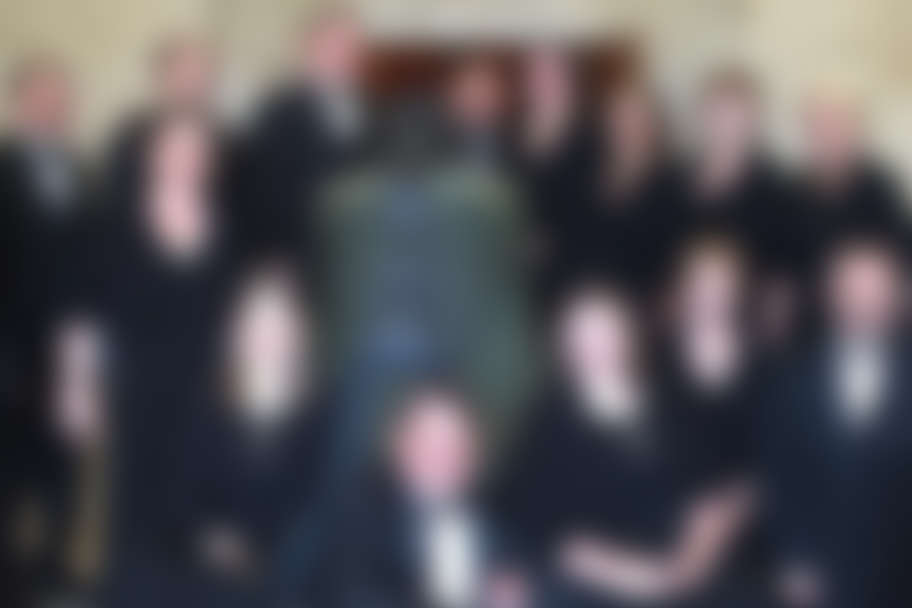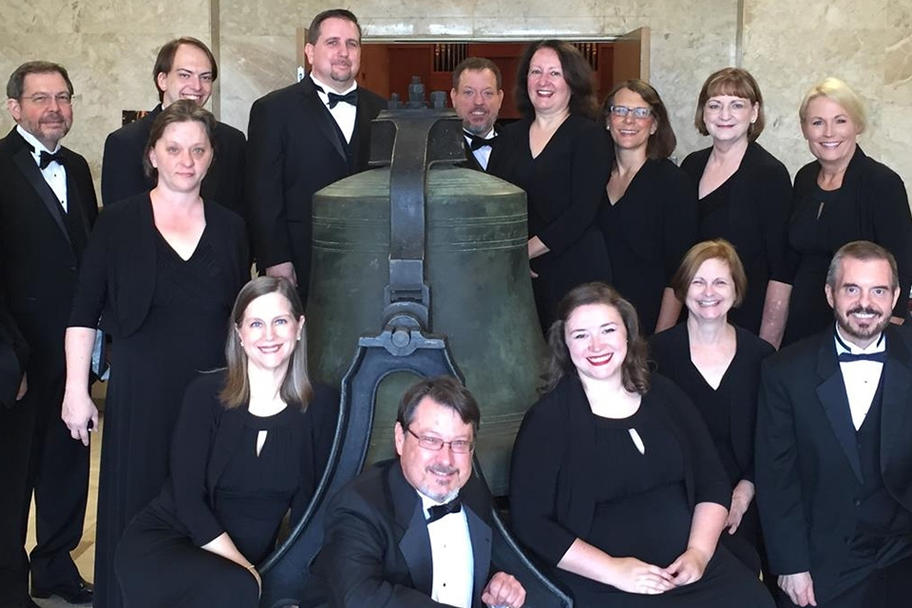 | Venue | Date | TIme | |
| --- | --- | --- | --- |
| Matchbox 2 | Saturday, Dec. 3 | 7:30 PM | |
We hope that you will join The Houston Bronze Ensemble for our December 2016 holiday concert, It's the Most Wonderful Time of the Year. Allow the music to take you on a holiday journey that will bring visions of mistletoe, hot chocolate, family gatherings, holiday parties, sparkling lights, and the birth of a baby. You are sure to hear one or more of your favorite carols, sacred and secular, done in a variety of styles from carols in a spicy Latin flavor to an ethereal backdrop for other favorite carols. As we move through our selections, you will experience a variety of emotions from light hearted fun to contemplation and to excitement. Please join us as we celebrate this holiday season.
You can learn more about The Houston Bronze Ensemble on the web at www.houstonbronze.com and on Facebook and YouTube by searching for "Houston Bronze Ensemble."