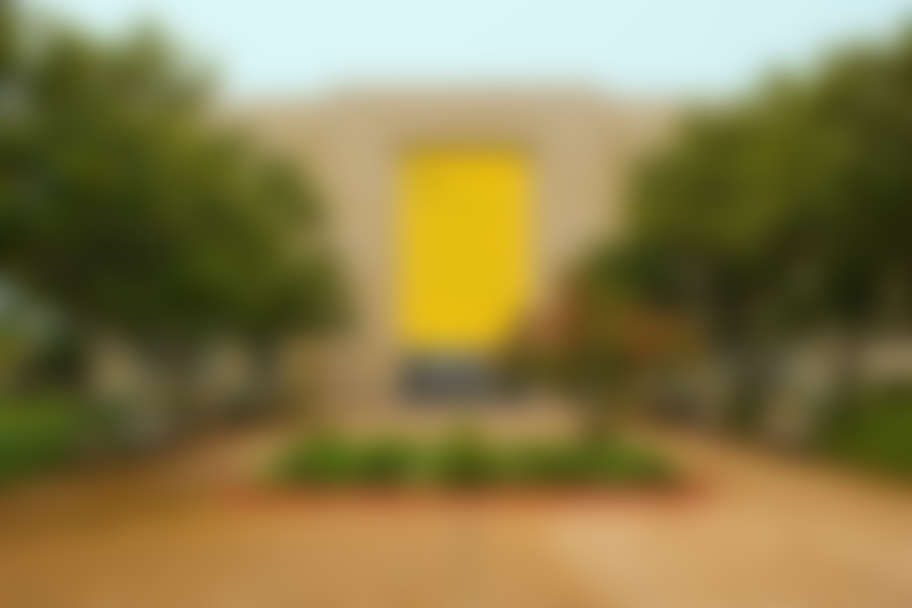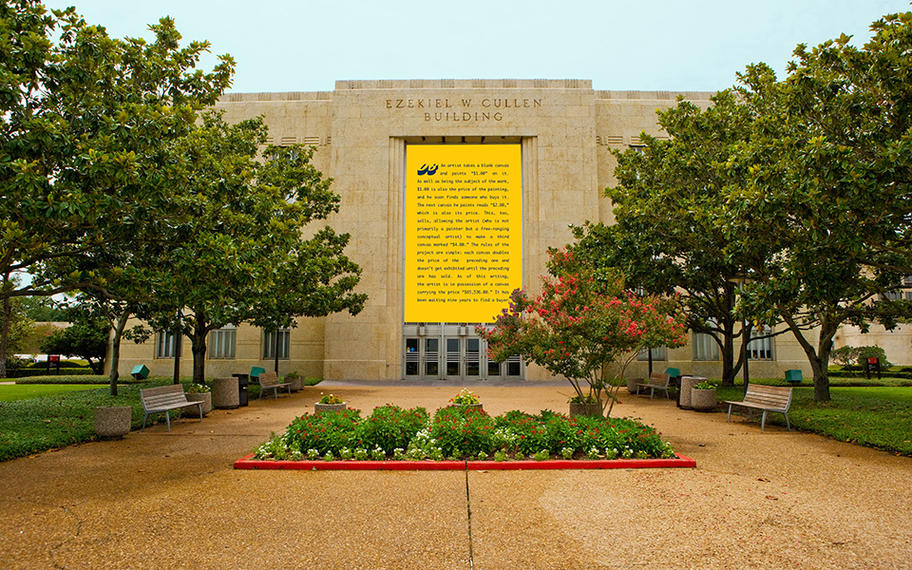 Public Art Installation
University of Houston Main Campus
4800 Calhoun Rd.
Houston, TX 77004
The Miraculous: Houston is an unticketed installation open to the public during the following hours:
Installation Hours: April 18-23, any time. Viewing of artworks installed in interior spaces are subject to business hours at the University of Houston.
Opening Reception: Saturday, April 22 from 12:00 PM to 3:00 PM in the Fine Arts Building courtyard, University of Houston Main Campus
The miraculousinhouston.com website features a map and location finder. Physical maps are also available at all CounterCurrent festival sites.
"What amazes me is how it is possible to convey the essence of a work of conceptual or performance art in very few words." - Raphael Rubinstein
The University of Houston campus becomes an innovative conceptual art installation—experience it as an art scavenger hunt with map in hand or through serendipitous encounters.
Taken from Raphael Rubinstein's book The Miraculous (Paper Monument, 2014), micro narratives—whether one sentence or several paragraphs—recount acts from the past fifty years of contemporary art: feats of endurance, acts of absurdist wit, public actions that confront political repression and racism, celebrations of the natural world, and accidental moments of revelation.
These stories appear at unexpected spots and in artful, unexpected ways at 50 site-specific installations throughout the University of Houston campus. Visitors can discover them inserted into the interior and exterior architecture and landscape by way of posters, banners, projections, vinyl lettering, murals, and sound.
Raphael Rubinstein is a professor of critical studies at the University of Houston School of Art. His art criticism appears regularly in Art in America; his most recent book of poetry is A Geniza (Granary Books, 2015).
Heather Bause is a painter, writer, and professor of design at CUNY in Brooklyn, New York. Raised in Houston, Bause earned a BFA and MFA in Painting from the University of Houston.
NOTE: The installation exists throughout the campus for both self-guided and serendipitous encounters.
PARKING + DIRECTIONS: Enter the University of Houston campus off Cullen Blvd., and turn into Entrance 16. Visitor parking is available in Lot 16B.