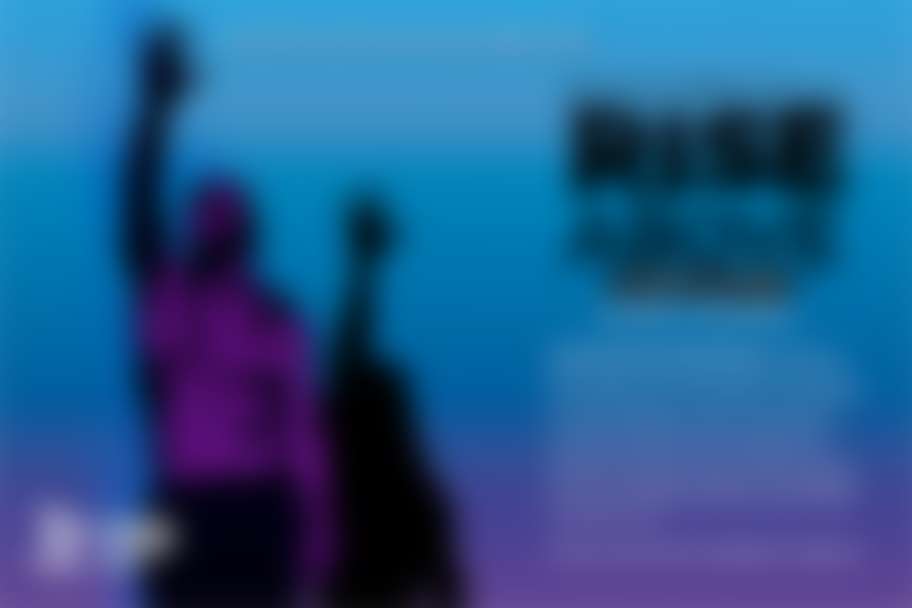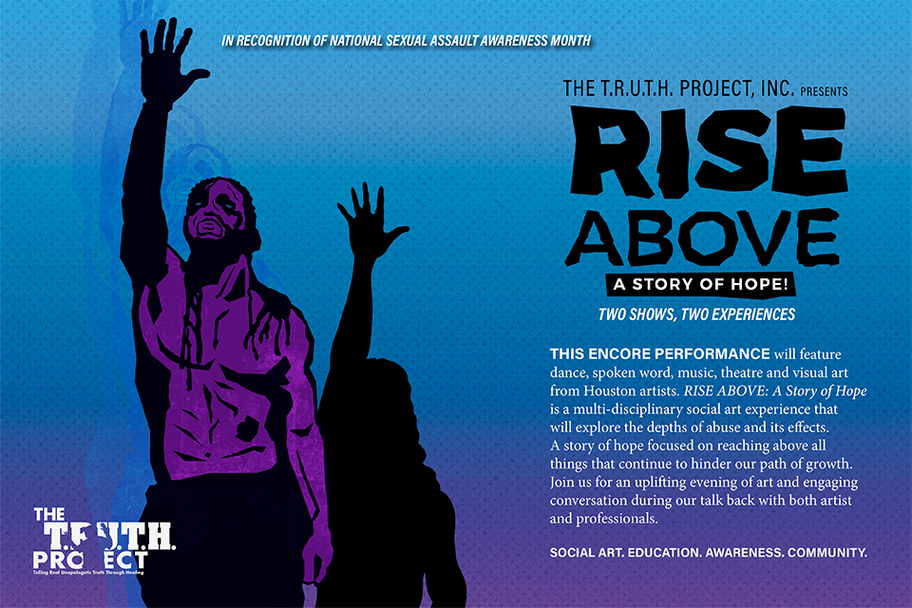 ENCORE performance - Directed by Kevin D. Anderson
About 20 million out of 112 million women (18.0%) in the United States have been raped during their lifetime.
28% of male rape victims were first raped when they were 10 years old or younger.
Only 16% of all rapes were reported to law enforcement.
"In order to fight about it yall...You see we gotta talk about it yall...And it can't be no more be quiet about it yall, Sweep it under the carpet yall".
-Angela Olivia Guillory
The time is now as The T.R.U.T.H. Project explores the subject matter of abuse. An often unspoken reality will be explored through a multidisciplinary social art experience that will not only address abuse but will also be instrumental in rising above adversities. This ENCORE performance will be intimate and will place both artist and attendees in a position to look each other directly in the eyes and ask the question, "Will you choose to rise above?"