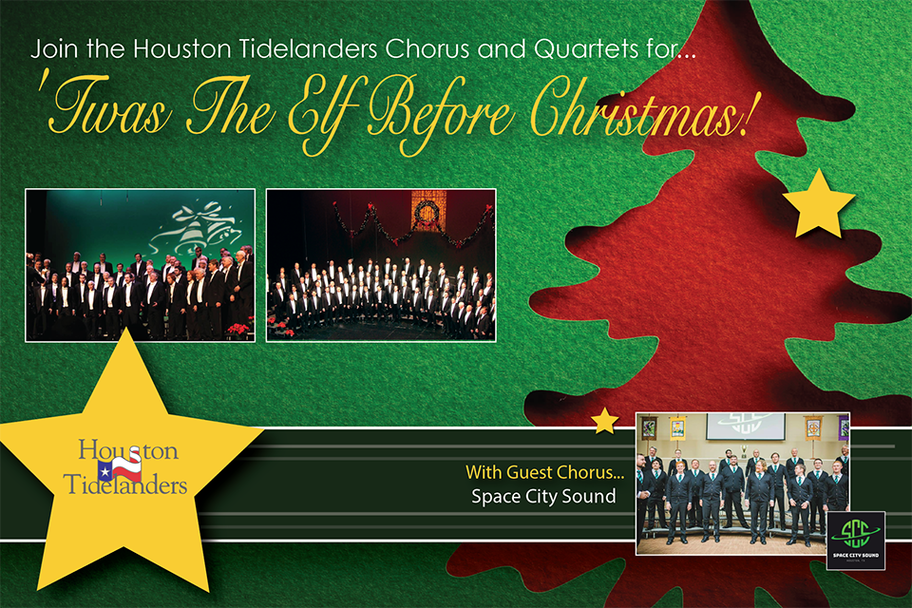 | Venue | Date | TIme | |
| --- | --- | --- | --- |
| Matchbox 4 | Sunday, Dec. 17 | 2:00 PM | |
The Houston Tidelanders present their 33rd annual Christmas show. The Tidelanders are an award winning Barbershop chorus that has performed nation-wide. The show includes appearances by Tidelanders, as well as several talented Barbershop quartets and a guest chorus - Space City Sound, performing many of the Christmas songs that our audiences look forward to hearing during the holiday season. The program ranges from Jingle Bells to O Holy Night. This year the chorus is surprised to receive a visit from an elf from Santa, Inc. whose assignment is to audit the show repertoire to certify an adequate number of songs about Santa Claus. See the chorus try to satisfy this tough critic!