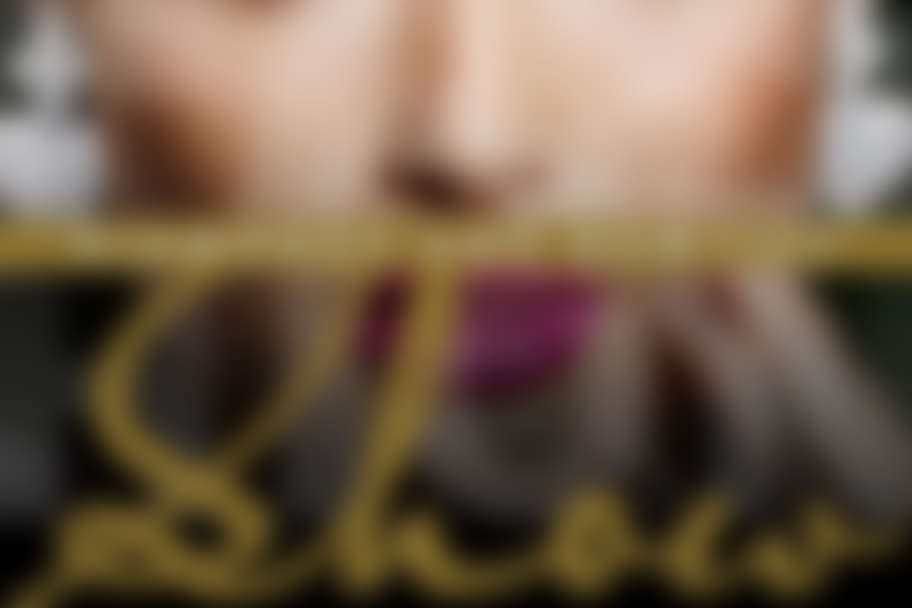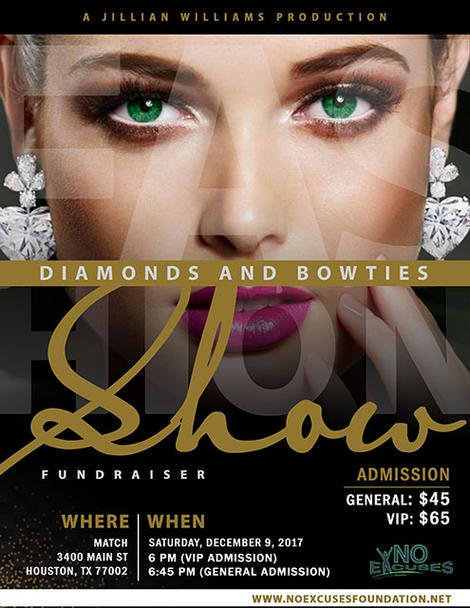 A JILLIAN WILLIAMS PRODUCTION
It's time to break out your formal wear for the 2nd Annual Diamonds and Bowties Fashion Show Fundraiser benefiting The No Excuses Foundation Scholarship Fund. The Scholarship Fund provides deserving high school and college students scholarships in their quest to further their education and passion in Arts and Fashion.
Please join us for a night of the latest fashions from local boutiques and designers walking the Runway by some of Houston's top Fashion Influencers. The fashion event with a purpose will include live performances, drinks, and light bites. Take part in our Silent Auction raising funds for scholarships for HSPVA and HCC Fashion Program.
Dress Code Fully Enforced: Formal Evening Gown | Suite or Tux
Strut your elegant outfit onto our red carpet and interact with our Red Carpet Corespondents!
VIP Ticket-Entry Begins at 6 PM: $65
(includes social mixer, complimentary alcoholic beverage, priority seating, and valet parking)
General Ticket-Entry Begins at 6:45 PM: $45
The Fashion Show will start at 8:00 PM.
Please support The No Excuses Foundation Scholarship Fund by reserving your tickets and/or making a donation.
To make a donation, visit www.noexcusesfoundation.net.