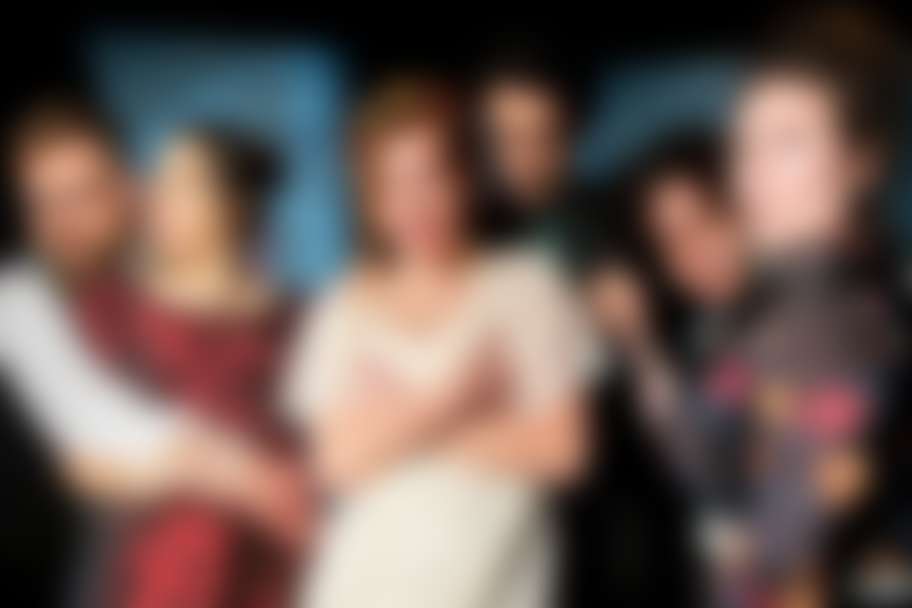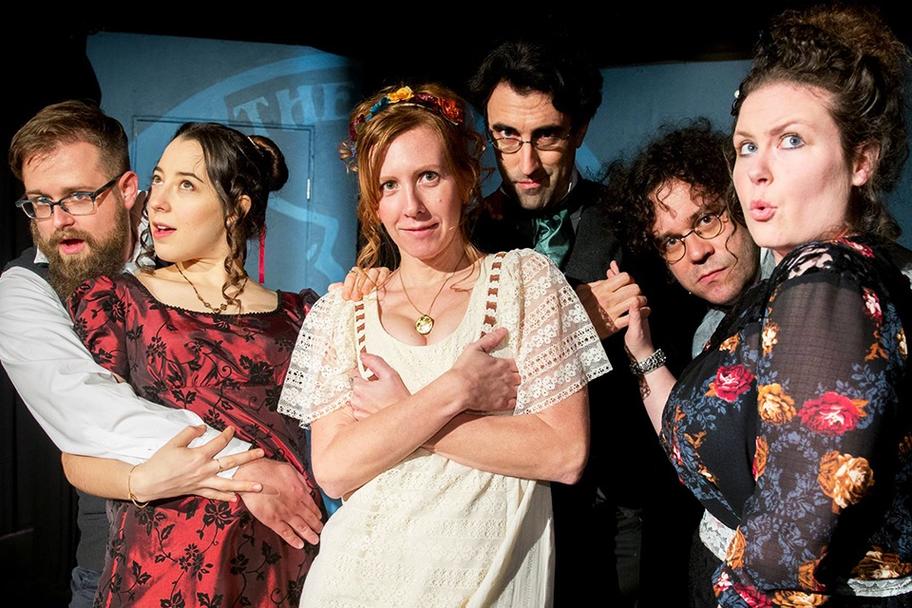 Performed by The Hideout Theatre
Performance Cancelled
Due to recent events, Heavens, Mr. Darcy! has been cancelled. All ticket holders will be issued a refund. An email confirmation will be sent once the refund has been issued.
For questions, email boxoffice@matchouston.org or call (713) 521-4533.
---
The day you've been waiting for has finally come, dear reader. The day when Jane Austen characters finally succumb to their innermost desires – scenes of sinful scintillating salutations and comely courting cupidity.
Oh my, did you see Miss Bradshaw's finger linger on the hem of her glove for a moment too long as she looked at Pastor Ellington? How impertinent! What is Dr. Hammersmith doing all those long hours at Ms. Tilly Gladwell's bedside? And, my goodness, where are Mr. and Mrs. Gravely?! They haven't left their barnyard loft for hours! It's just a quaint and sleepy country estate….or is it?
Join The Hideout Theatre's top notch cast of award-winning improvisers who will bring the quiet romance and boundless politeness of Jane Austen to the throws of ravenous passion and desire we've all been waiting our very long lives for. Heavens, Mr. Darcy! is a play that is all completely improvised on the spot, complete with period costumes and music!
Cast: Kaci Beeler, Courtney Hopkin, Margaret Hunsicker, Roy Janik, Peter Rogers, Rob Yoho
Technical Improvisers: Jay Mahavier, Michael Yew
The Hideout Theatre (since 1999) is a 2-stage improv theater and coffee house in the heart of Downtown Austin, TX which hosts 12 unique improvised shows every week as well as ongoing improv classes for all ages, summer camps, corporate training, and so much more. All members of the Heavens, Mr. Darcy! creative team are veteran improvisers of Austin's robust comedy scene and are delighted to create this devious romp together.
---
Houston Fringe Festival Pass
For those who want to go to more than one show within the festival, the Houston Fringe Festival is offering passes for festival goers.
Click here for more information and to purchase a Festival Pass!