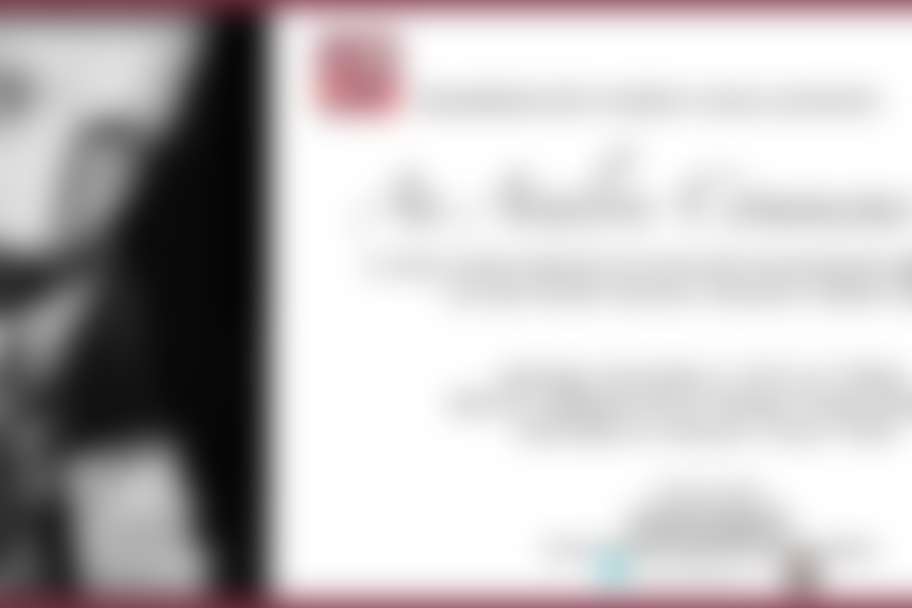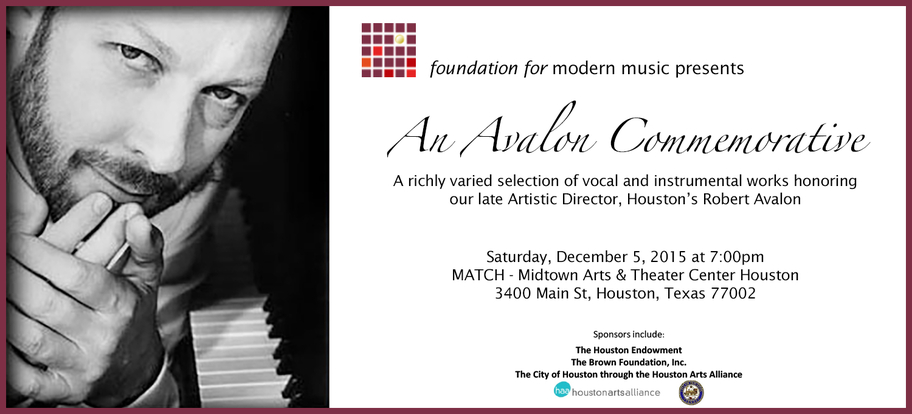 Foundation for Modern Music presents an evening of engaging music by our late Artistic Director, Houston composer/pianist Robert Avalon.
Featured artists are Alison Greene, soprano; Sergio Pallottelli, flute; Nicholas Leh Baker and Kenneth Goldsmith, violin; Daniel Strba, viola; Slava Dobrushkin, cello; Paul Boyd and Rodolfo Morales, piano. Including selections from Avalon's violin and viola sonatas, the Sextet with Soprano to Julia de Burgos, Danza de guerra for piano; art songs to texts by Pushkin, Sandberg, and Houston poet Rima Vallbona.
Celebrating a decade continuing the legacy of presenting deeply moving contemporary music with a message.