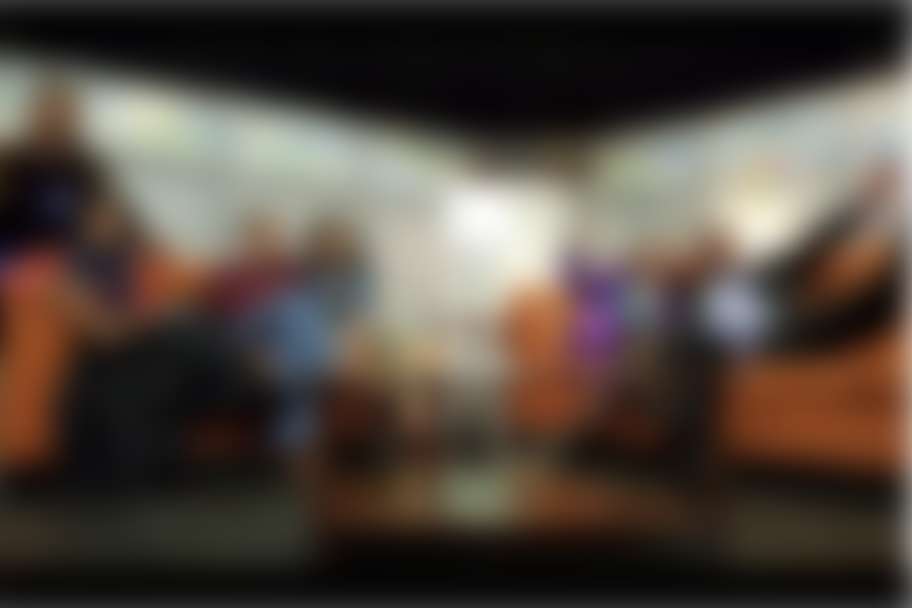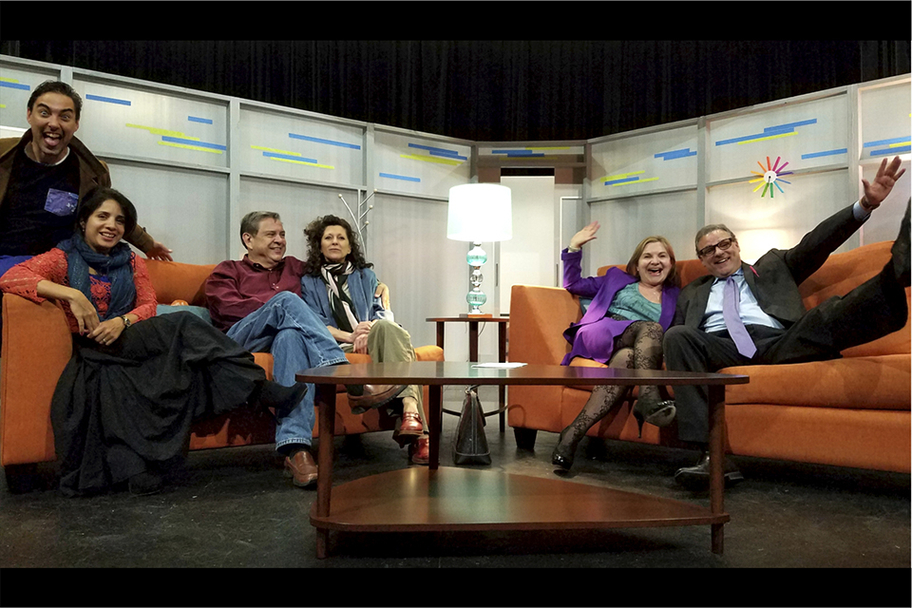 | Date | TIme | |
| --- | --- | --- |
| Thursday, Oct. 20 | 7:30 PM | |
| Friday, Oct. 21 | 7:30 PM | |
| Saturday, Oct. 22 | 7:30 PM | |
| Sunday, Oct. 23 | 3:30 PM | |
Gente de Teatro is back with Bajo Terapia (In Therapy), the original comedy about couples' relationships by Argentine playwright Matías Del Federico! Gente de Teatro premiered Bajo Terapia in the US on May 5-8, 2016 with four presentations that attracted 1000 patrons! The play is directed once again by Marcela Salas.
Bajo Terapia (In Therapy) is a breathless comedy, an original game in which three couples are asked to join in and expose their conflicts in the course of an unconventional therapy session. Within this singular context, new questions will bring out confessions, demands, truths, lies and startling turns. It is a singular play in which the relationships of three couples, viewed through a humorous, yet poignant prism provide the center of gravity of a "group's" unpredictable trajectory.
Bajo Terapia was one of five winning plays of the CONTAR 1 contest organized in Buenos Aires, Argentina by Argentores, the Argentine Association of Actors, and the Argentine Association of Theater Producers. The play has been adapted for audiences in 15 countries.
This production is made possible by the generous sponsorship of the following organizations: The Trini & OC Mendenhall Foundation, The Institute of Hispanic Culture of Houston, The Consulate General of the Argentine Republic in Houston, Casa Argentina de Houston, and United Airlines.
All performances are in SPANISH. English Surtitles are available only on Friday, Oct. 21 & Saturday, Oct. 22.
Bajo Terapia is performed without an intermission.
Adult content & language * This production is not suitable for children.
Information: www.gentedeteatro.org * mail@gentedeteatro.org
713-826-0445 * 713-410-8370
---
"Artista" Restaurant: Promotion
"ARTISTA" Restaurant will offer a 15% discount to patrons who present the GdTeatro eblast, the MATCH eblast or a show ticket for the Gente de Teatro performances on Oct. 20, 21, 22 or 23, 2016. This offer is valid on the purchase of food only 10/20/16 - 10/22/16 before the 7:30PM show. Not valid with any other offer. No cash value. Not valid on Tax or Gratuity.
ARTISTA RESTAURANT
800 Bagby Street, Suite 400 | Hobby Center for the Performing Arts, Houston, TX 77002 | Tel: 713.278.4782
---
Audience feedback
I was at the première, and the performance was sensational: the play was extraordinary and the actors were divine. It is a clear example that with little means and a lot of hard work you can get more than outstanding results. Congratulations! I went with my husband and we both left absolutely charmed. What a wonderful time we had! All our encouragement and support so that Gente de Teatro may continue to do great work. Regards,M.P.S.R.
I greatly enjoyed the theatrical production "Bajo Terapia". I had never attended a play that was entirely in Spanish with English surtitles. Although I grew up with the language as a child, I found the surtitles helpful at times when I didn't recognize some slang terminology. The production was both amusing and dramatic. I would highly recommend it to my friends! I.S.
Hi…excellent play! It had been quite some time since I'd seen a performance like that! I couldn't stop laughing! I loved it and hope you'll perform it again! K.R.
It was fabulous! Very good actors, a sensitive issue presented in a very clever, very funny and entertaining way. I congratulate you! M.A.
It is with great pleasure that I give you such high praise for this performance. It was amazing to see the dynamic and how well you performed the piece. Every character led such different lives with nothing in common except the psychologist. Excellent performance, excellent theme, excellent work. Thank you for bringing this kind of theater to Houston. Bravo! R.K.
Gente de Teatro, Thank you for such a wonderful Mother's Day gift last Sunday! The play "Bajo Terapia" was spectacular! I really enjoyed it, I laughed, I anguished, I grew angry, I was rejuvenated! I have followed you for 20 years, and I can safely say that this has been one of the best productions you have done. I congratulate you and urge you to continue, because what you do is not just art but extremely valuable social work, in exposing the human being as it is and at the same time uniting us through Latin American culture. A big hug to everyone, and I'll see you at the next performance, I'll be there! F.M.M.
Truly one of the best plays I've seen in a long time. I hope you keep presenting the same caliber of talent in the future. Sincerely, E.P.
We loved the play!! Excellent actors who conveyed the topic so well, with such humor, and with such a profound message that left the public reflecting on coupledom. One way or another, the entire audience was moved by the different characters' cases. Huge congratulations! F. and O.
My boyfriend and I took my parents out to the show Sunday and they absolutely loved it. The fact is that we don't have a lot of theater in Spanish here- and I was so glad they truly enjoyed the show and were able to have a great time without the language barrier! Thank you for that! I.
Excellent!!! I went with my husband who is a psychiatrist and he found the play very well done and the relationship issues well presented. I congratulate you and hope we can see many more works like this. L.F.
Hello! We are delighted to have attended! Baja Terapia is the best work you have performed, really very entertaining and the acting was outstanding. N.N. and P.N.
Author: Matías Del Federico
Author, playwright, and actor. Born March 11, 1981 in San José de la Esquina, Province of Santa Fe, Argentina. In 2010 he published "Sobremesa Argentina," his first collection of short stories. Bajo Terapia (In Therapy), his first play, was winner of the CONTAR 1 contest, organized by Argentores, the Argentine Association of Actors, and the Argentine Association of Theater Producers. It debuted at the Metropolitan Citi Theater in Buenos Aires in January of 2015. In Therapy has been adapted for audiences in Spain, Dominican Republic, Costa Rica, Perú & Colombia. Del Federico performs with the Dino Del Federico theater group, which has been active for over forty years. He has acted in plays such as Justo en lo mejor de mi vida in Carlos Paz (2007/2008 season) and Adentro in Rosario, Argentina (2011). Somos Child Free, his second play, is currently playing in Buenos Aires, Argentina.