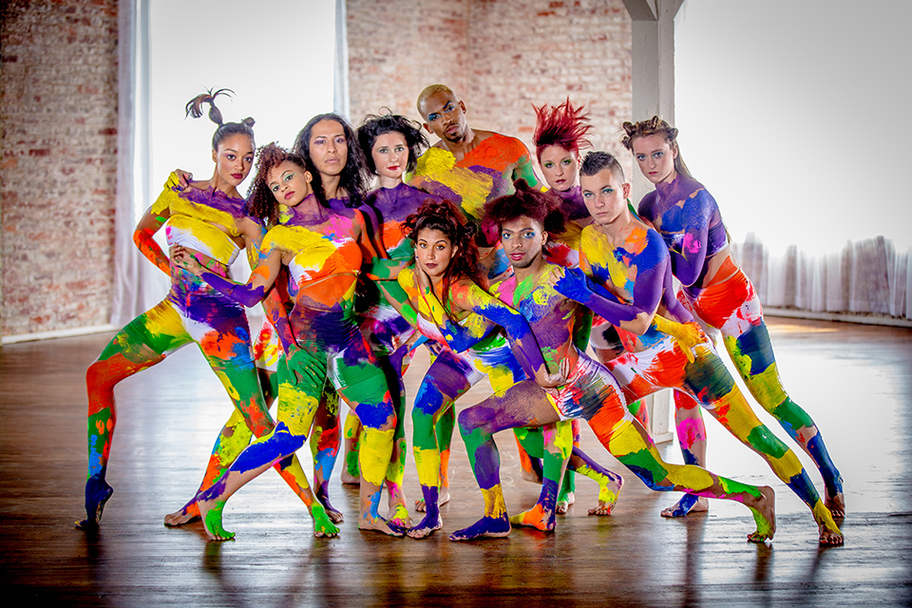 There will be a post-performance reception following the Saturday performance for ticket holders that evening.
For the past 20 years, METdance has excited, inspired, and educated audiences through its unique blend of contemporary concert dance performances, full-service dance center, and community outreach.
METdance soars into its 21st season with programming that highlights the company™s passion for diversity. "Breaking Borders" celebrates the vast cultural backgrounds, movement styles, and inspirations of METdance choreographers from the past and present. Committed to presenting works that speak to every audience member regardless of their ethnicity, age, sex, or experience with dance, METdance is proud to be a leader in diversity and vitality of arts content.
Come experience dance up-close! Showcasing the cultural diversity and inspirations of some of the most talked about choreographers of today, "Breaking Borders" features works by Camille A. Brown, Joshua L. Peugh, Katarzyna Skarpetowska, and a world premiere by Princess Grace Award winner Rosie Herrera.
Inspired by the events of Hurricane Katrina in 2005, Camille A. Brown's "New Second Line" is a dedication and celebration of the spirit and culture of the people of New Orleans and was originally commissioned by Reflections Dance Company in 2006. Second Line is a traditional brass band parade for weddings, social events, and most notably, funerals. The people who follow the parade dancing with high energy and spirit are known as the 'second line™.
Joshua L. Peugh's "The Clean-Cut American Stage Show" fuses vernacular and contemporary movements set to a retro soundtrack including Eartha Kitt, Barbra Streisand, and Judy Garland. The piece simultaneously reminds us of the days of yesteryear while keeping its feet firmly planted in the present. Joshua is the founder and director of Dark Circles Contemporary Dance and was named Dance Magazine's 2015 "25 to Watch".
Katarzyna Skarpetowska's "Snow Playground" evokes a peaceful image of swirling snow in a gentle wind as it moves across the surface of a children's playground. At times meditative and mesmerizing, the work is inspired by the Polish landscape where she grew up. Katarzyna is a graduate of the Juilliard School and has been a member of the Parsons Dance Company and the Lar Lubovitch Dance Company.
"Breaking Borders" will feature a new world premiere by Rosie Herrera, a Miami-based dancer, choreographer and artistic director of Rosie Herrera Dance Theater. Rosie has had two residencies at the American Dance Festival, is a 2010 Maggie Allesee National Center for Choreography fellow and a 2011 Miami Dance fellow. In 2013 she was awarded a Princess Grace Choreographic Fellowship for her work with Ballet Hispanico entitled fiShow. Girl.fl