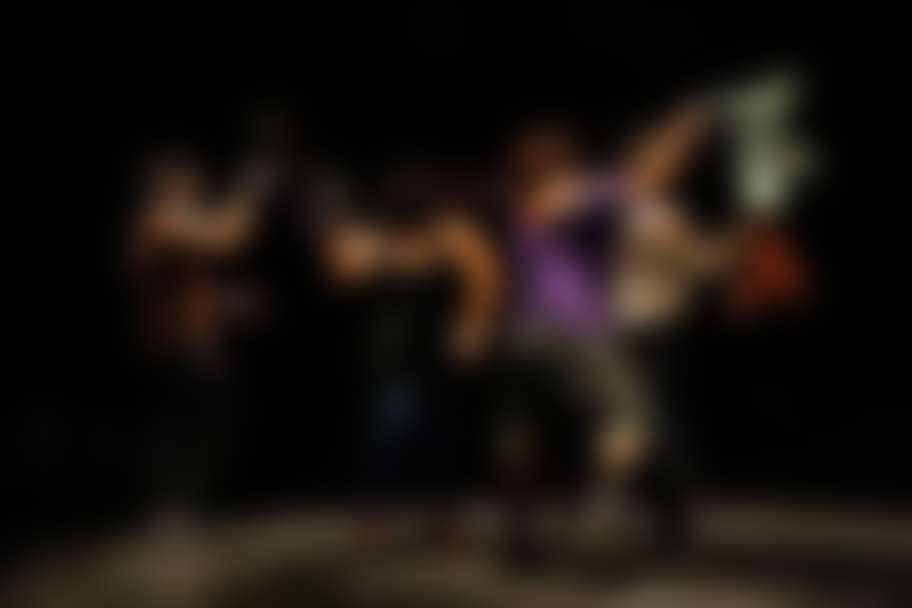 CounterCurrent Commission
"We believe that by playing with fiction and digging into personal history, people can access themes that are otherwise hard to verbalize or deal with directly. " – Maya Zbib and Omar Abi Azar
Childhood may be the most violent part of life. How can we talk about what that means?
Fictional violence—ubiquitous and mind numbing—can cause society to overlook the very real violence in daily life. Maya Zbib and Omar Abi Azar of Zoukak Theater Company bring the phrase "innocent violence" working with University of Houston students to find out what violence means to them and how it has entered their lives. Through a series of classes and workshops with a diverse array of students—history, science, social studies, political science majors—the many different facets of violence students face are teased out, and reformed into a collective work of theater.
So few individuals in positions of power actually listen to what students want, despite official words to the contrary. Innocent Violence provides a window into what students think—by giving them theatrical tools of expression. The students become a collective and together create a picture of today's world, made up of many individual voices that question the state of current political discourse. This raw theater experience captures the personal voices and conflicts of those on the edge of adulthood.
Maya Zbib and Omar Abi Azar are two of the founders of the Lebanon-based Zoukak Theater Company, created in 2006, which is dedicated to political and social involvement and a faith in collectivity—often as a position against marginalizing systems. In the past, they have worked with disabled children, female victims of domestic violence, incarcerated youth and individuals affected by war. By creating drama therapy workshops, these artists are able to share coping skills with those who feel beyond hope, agency or identity.
Last year, in CounterCurrent15, Maya Zbib and Omar Abi Azar collaborated with University of Houston students to create In Walking Distance, a work of theater spurred from the phrase "Women Warriors," and created from the students' ideas and creative impulses around that phrase. Centered around women's rights, reproductive rights and the war on women, In Walking Distance created parallels between acts of terrorism on clinics in the US and in Middle Eastern and Arab countries.
Innocent Violence is presented as part of the INTERSECTIONS initiative. INTERSECTIONS is a program of the University of Houston Cynthia Woods Mitchell Center for the Arts, which seeks to build bridges between visiting artists and Houston's Muslim and non-Muslim residents, with a focus on the millennial population.
INTERSECTIONS is made possible in part by the Association of Performing Arts Presenters; Building Bridges: Campus Community Engagement Grants Program, a component of the Doris Duke Charitable Foundation and Doris Duke Foundation for Islamic Art.