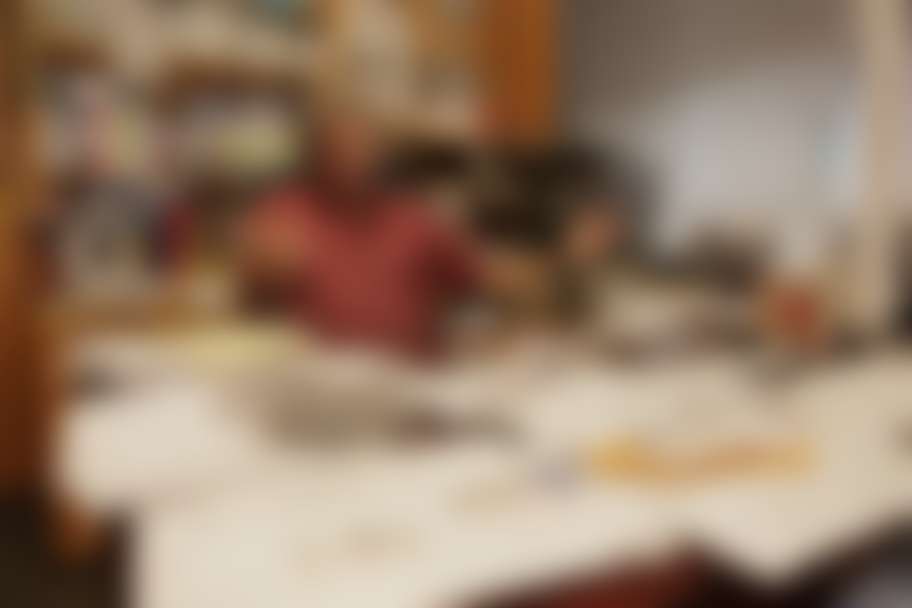 A Part of the Documentary Lecture with Paul Stekler
"The Political Education of Maggie Lauterer" tells the behind the scenes journey of a charismatic western North Carolina TV personality and bluegrass music singer who runs for congress without any political experience – and what she learns in the process. This story of politics in America comes from the 1996 Peabody, Emmy, and duPont-Columbia Journalism Award winning series "Vote for Me: Politics in America," described as "pure Americana, merry and marvelous and authentic" by USA Today, "the best four credit course on real politics you could ever take" by Roll Call, and, by the Atlanta Constitution as "a masterpiece, unmatched by anything you'll see this political season in the breath and depth with which it makes you laugh, makes you enraged and — most remarkable of all — makes you care about politics."
Produced with his frequent collaborators Louis Alvarez and Andy Kolker, director Paul Stekler, the longtime head of the film production program at the University of Texas at Austin, will present his film and then talk about the process of translating the actual practice of electoral politics into both substantive and entertaining documentary films.
About Paul Stekler
Paul Stekler's documentaries about American politics have won numerous national honors including multiple Emmys, Peabodys and du-Pont-Columbia Journalism awards, and have all been aired nationally on PBS. His films include Sundance Special Jury Prize winner George Wallace: Settin' the Woods on Fire (directed and produced with Dan McCabe), Vote for Me: Politics in America (a two night national special directed and produced with Louie Alvarez and Andy Kolker), Last Man Standing: Politics Texas Style (which aired on PBS's P.O.V. series), two of the Eyes on the Prize civil rights history series films, and Frontline's The Choice 2008, about the Obama-McCain election race, which he co-produced and wrote with director Michael Kirk. His latest film, Getting Back to Abnormal, an ITVS funded film about New Orleans and race relations after Katrina, made with Alvarez, Kolker and Peter Odabashian, was broadcast nationally on PBS's P.O.V. series in 2014.
Dr. Stekler has a doctorate in American politics (Harvard '82) and has been the Chair of the Department of Radio-Television-Film since 2010, having previously come to UT in 1997 to reorganize that department's film production program, which is now one of the top ten programs in the country.
Stekler, who was Variety's film school Mentor of the Year in 2014, previously founded the UT LBJ School's Center for Politics and Governance, worked as political pollster in Louisiana, and co-wrote Native American novelist James Welch's non-fiction book Killing Custer, which was a New York Times Notable Book of the Year. He also writes about politics and film, having published, among other places, in the Texas Observer and the Texas Monthly.
Paul Stekler Filmography
Getting Back to Abnormal (2013)
http://www.gettingbacktoabnormal.com
The Choice 2008 (2008)
http://www.pbs.org/wgbh/pages/frontline/choice2008/
Special Session – (seasons in 2005 & 2007)
http://www.klru.org/specialsession/episodes/
Last Man Standing: Politics, Texas Style (2004)
http://www.pbs.org/pov/lastmanstanding/#.UcC1Yzl9nQM
George Wallace: Settin' the Woods on Fire (2000)
http://www.pbs.org/wgbh/amex/wallace/
Vote for Me: Politics in America (1996)
https://www.youtube.com/watch?v=YLgeX8qVwNU
Last Stand at Little Big Horn (1992)
https://www.youtube.com/watch?v=XfCo_n4Ly4o
Louisiana Boys: Raised on Politics (1991)
https://www.youtube.com/watch?v=b1kkFpvo6hY