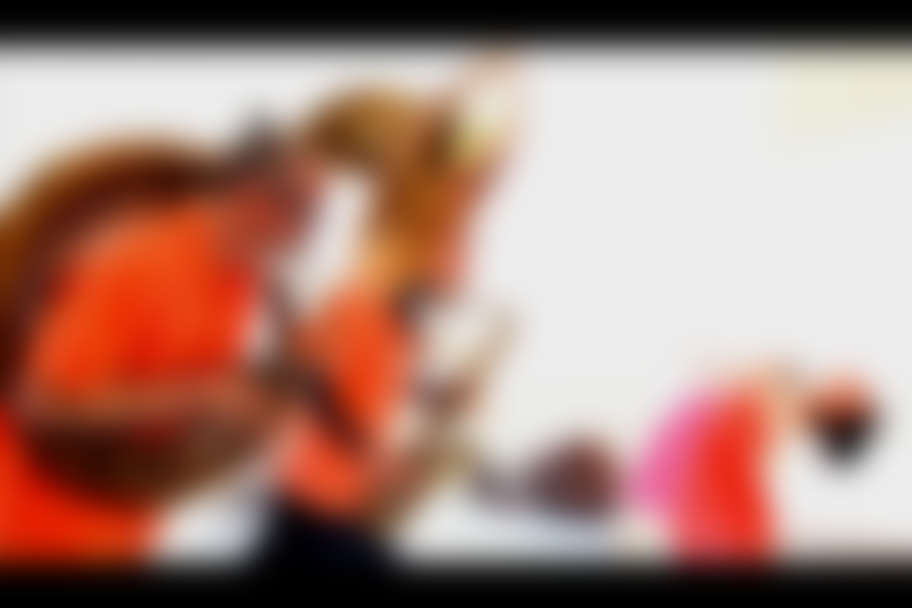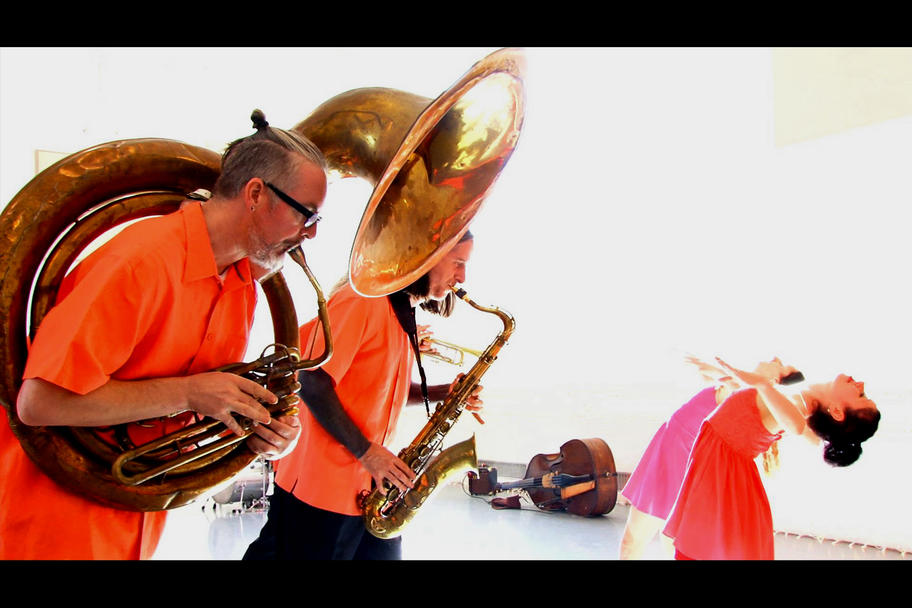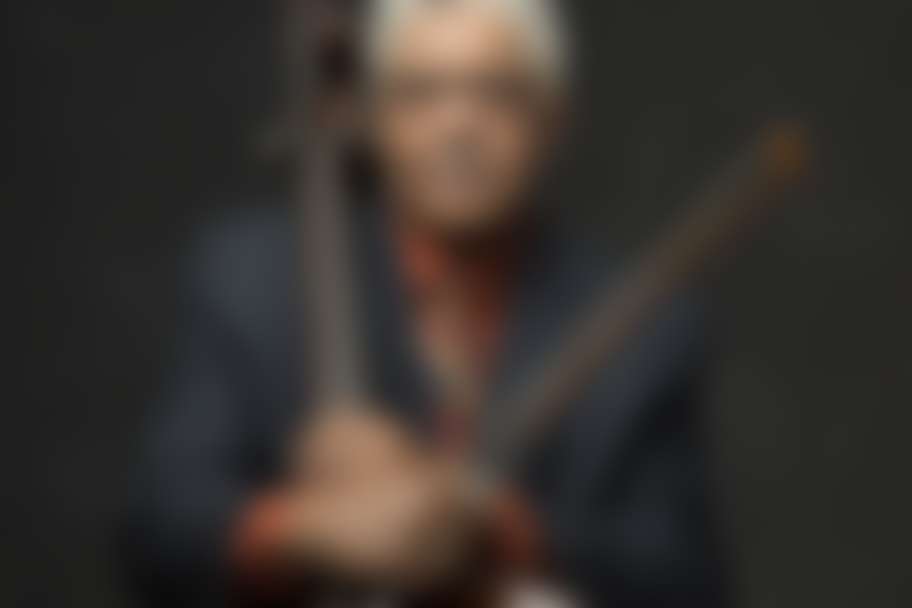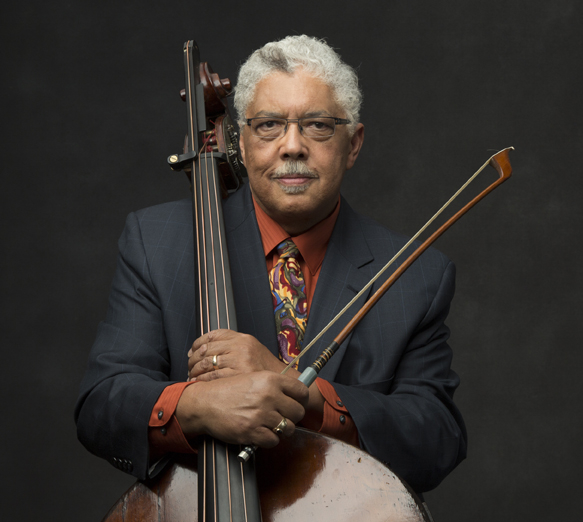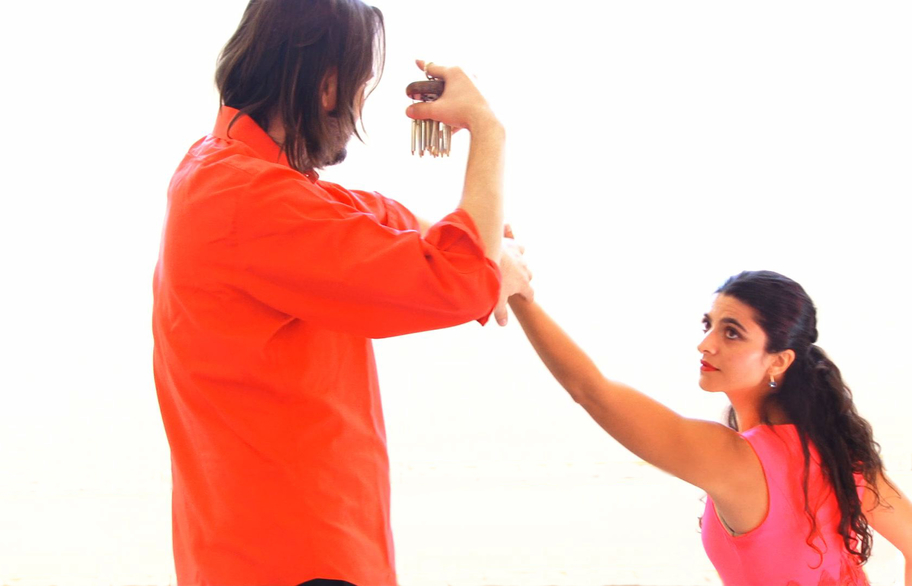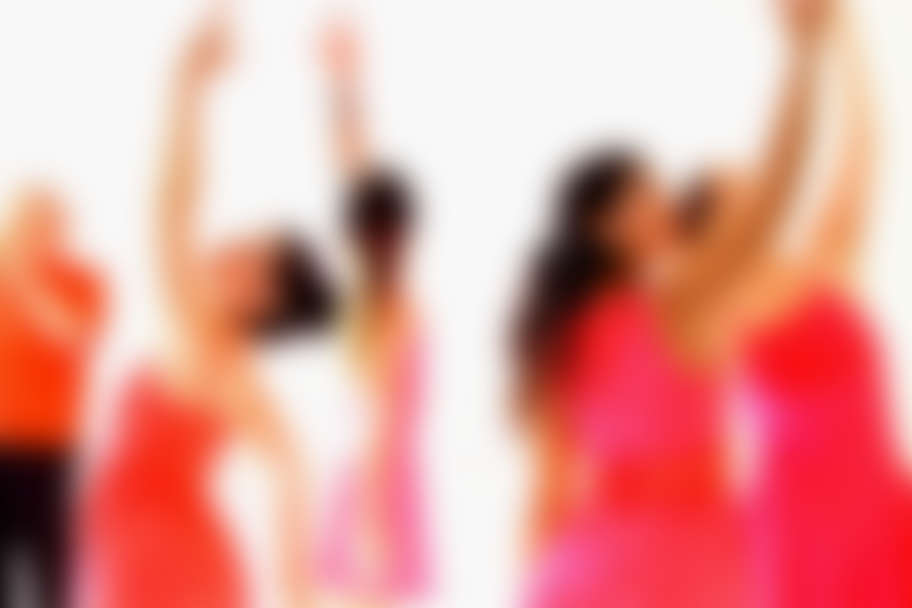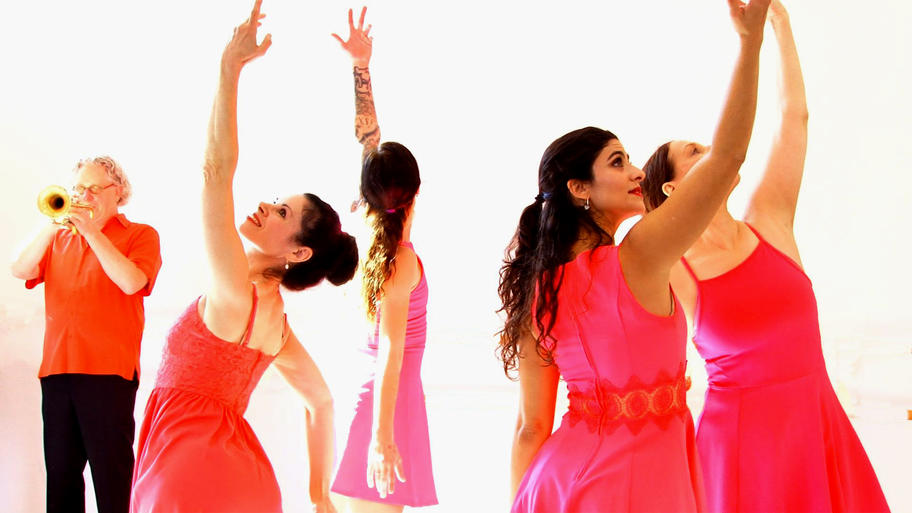 Michele Brangwen Dance Ensemble with special guest Grammy-Nominated Composer-Bassist RUFUS REID.
RUFUS REID double bass
ROBERTA CORTES, ROBIN GILBERT, BRIT WALLIS & MICHELE BRANGWEN dancers
TIM HAGANS trumpet
SETH PAYNTER saxophone
THOMAS HELTON double bass & Sousaphone
JOE HERTENSTEIN drums & percussion
GROOVE-FISH world premiere
Choreography by Michele Brangwen Music by Rufus Reid
If GMO salmon renders real salmon extinct, will we lose more than just a species? Will we lose a vital and poetic piece of the fabric of our own human existence? Dance and music express what these creatures cannot.
SKAMATO
Choreography by Michele Brangwen Music by Tim Hagans
SKAMATO is a ska influenced work for dancers, trumpet, sax, Sousaphone, double bass and percussion, that celebrates the vine ripened, non-GMO tomato. SKAMATO is the first movement in UNSANTO, a series of works designed to explore the changes to the food we eat and how this affects us. Ecstatic and rebellious, SKAMATO explores the memories and emotions triggered by the taste, feel and smell of a real tomato.
TRAIL OF FORBIDDEN WORDS
Choreography & Music Created Spontaneously in The Moment By All Performers
Certain words make people uncomfortable. This work explores whether the ideas behind these words cause distress, or is it the meanings that people assign to these words out of misunderstanding and fear that result in discomfort. In 1957 Allen Ginsberg's landmark poem "Howl" was put on trial for obscenity. After it was declared a work of literature and all charges dismissed, 50 years later it was forbidden from being read on the radio on the occasion of the poem's anniversary. In the TRAIL OF FORBIDDEN WORDS, performers progress along a trail of lights, using dance and music to explore their relationship to words that make them uncomfortable.
Plus exciting new music from the RUFUS REID/TIM HAGANS QUINTET
About the Michele Brangwen Dance Ensemble:
"A true joy to watch" - Houston Press
About Rufus Reid:
"His luscious sound and buoyant swing can levitate an ensemble clear off the bandstand." - The New Yorker
About Tim Hagans:
"Scrumptious Madness" - Jazz Times
The Michele Brangwen Dance Ensemble is a contemporary dance company featuring all new choreography, live original music, and the integration of all our musicians into the visual stage imagery, so that dancers and musicians break the boundaries of traditional ensemble interaction. The Michele Brangwen Dance Ensemble is based in Houston and New York City. Now entering our 17th season of performances, we have presented our work in New York, Houston, Austin, Chicago, and cities in Europe.
Rufus Reid, a seasoned 50-year veteran, has enjoyed an illustrious career as a professional bassist. He has over 400 recordings in his discography. He has performed, toured and recorded with Eddie Harris, the Thad Jones & Mel Lewis Jazz Orchestra, Nancy Wilson, Dexter Gordon, Jack DeJohnette, J.J. Johnson, Benny Golson, Art Farmer, Stan Getz and Kenny Burrell. He has 18 recordings under his own name. Montéma Music released Mr. Reid's "Quiet Pride - The Elizabeth Catlett Project" an hour long, five movement suite for large ensemble in 2014. This recording was nominated for two Grammy awards in 2015. The Raymond and Beverly Sackler Composition Award made this composition possible. "Quiet Pride" has been performed in concert halls, university theaters, art galleries and clubs, including the Lincoln Center Atrium.
Rufus Reid also leads his own ensemble, the Out Front Trio. Recordings include: "Hues of a Different Blue," "Sextet," and "Live at The Kennedy Center." The Out Front Trio performs throughout the world in venues such as Jazz at Lincoln Center and the Kitano. As a composer, Mr. Reid has completed small and large jazz ensemble works, and numerous big band pieces and arrangements. He received the John Simon Guggenheim Memorial Foundation Fellowship for Composition in 2008 to compose a work for symphony orchestra. He also has been awarded residencies at the MacDowell Colony.