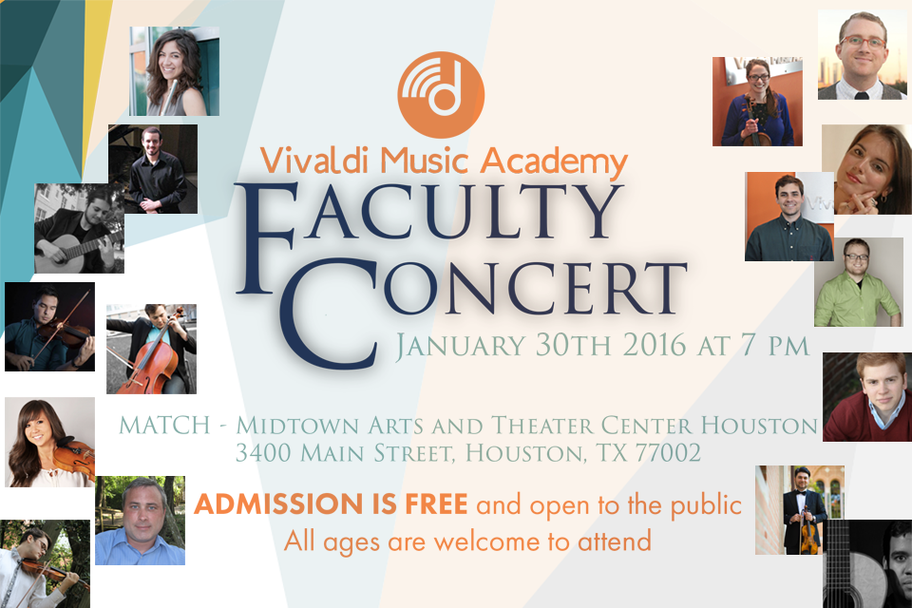 This concert is currently SOLD OUT. We are offering standby tickets at the door. We will try to seat as many standbys into any open seats in the theater.
Standby tickets are issued on a first come, first served basis.
Standby tickets will be issued one hour prior to the show.
Standby tickets are issued in person at the box office. No online or phone reservations are accepted.
Standby tickets do not gaurantee that you will be admitted into the theater or that your entire party will be admitted.
Standby tickets do not gaurantee that we will be able to sit you with your party.
If you receive a standby ticket, you must be present in the lobby of Matchbox 4 at the time of curtain.
---
The Vivaldi Music Academy Faculty presents its Winter Concert.
Please join us for an exciting evening of musical performances by our director, Zeljko Pavlovic, talented faculty members and special guests.
Admission is free and all ages are welcome to attend.