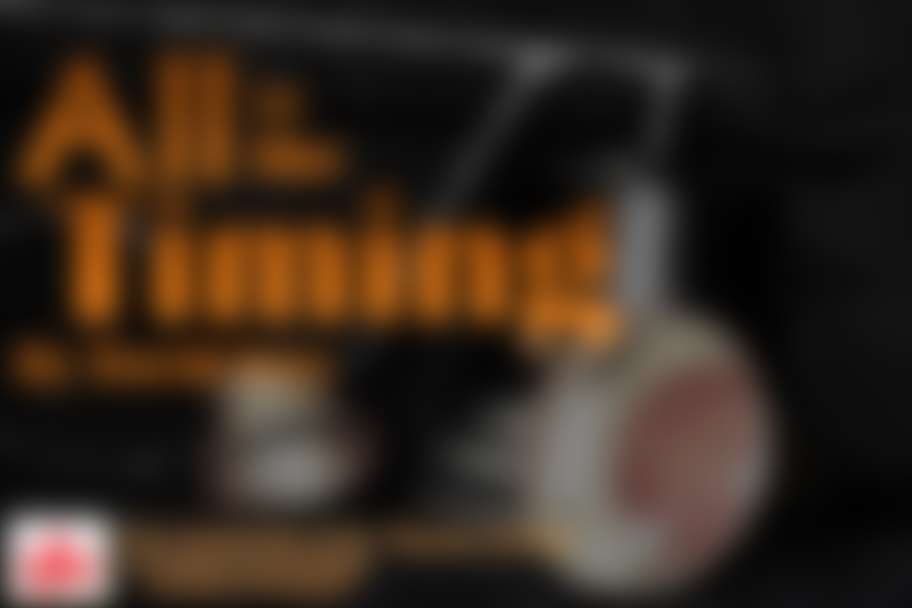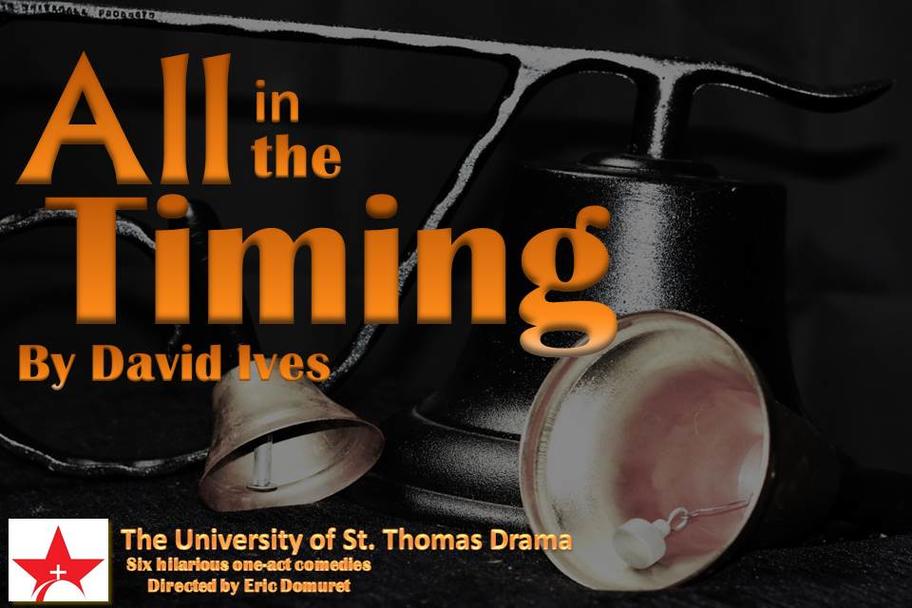 | Date | TIme | |
| --- | --- | --- |
| Wednesday, Nov. 15 | 7:30 PM | |
| Thursday, Nov. 16 | 7:30 PM | |
| Friday, Nov. 17 | 7:30 PM | |
| Saturday, Nov. 18 | 2:00 PM | |
| Saturday, Nov. 18 | 7:30 PM | |
Join the University of St. Thomas Drama for a performance that is at once enchanting and perplexing, incisively intelligent, and side-splittingly funny.
Winner of the John Gassner Playwriting Award. This critically acclaimed, award-winning evening of comedies combines wit, intellect, satire and just plain fun. A hilarious sextet whether played together or separately. "Like sketches for some hilarious, celestially conceived revue. The writing is not only very funny, it has density of thought and precision of poetry…ALL IN THE TIMING is by a master of fun. David Ives spins hilarity out of words."
The world according to David Ives is a very odd place, and his plays constitute a virtual stress test of the English language -- and of the audience's capacity for disorientation and delight. Ives's characters plunge into black holes called " Philadelphias, " where the simplest desires are hilariously thwarted. Chimps named Milton, Swift, and Kafka are locked in a room and made to re-create Hamlet. And Philip Glass himself has an existential crisis over a loaf of bread.