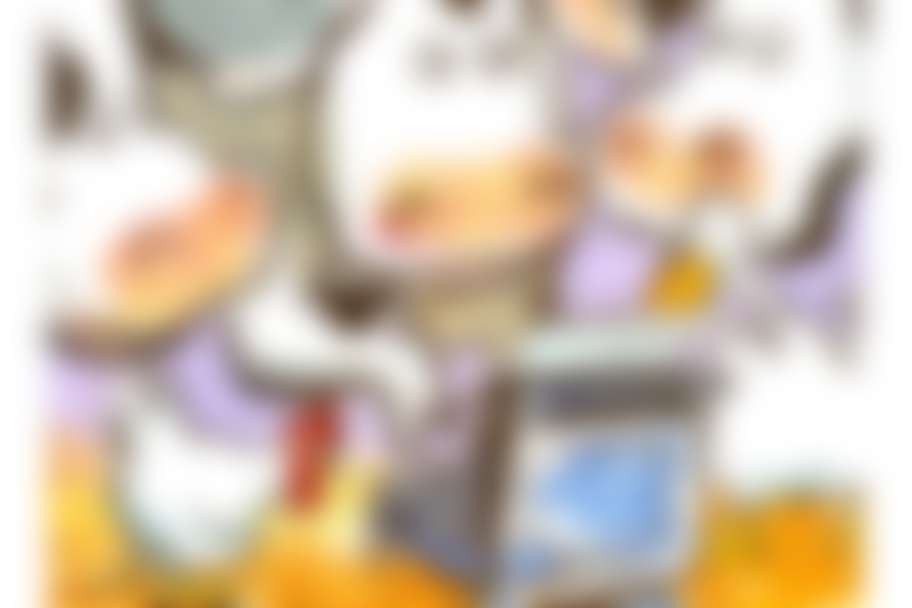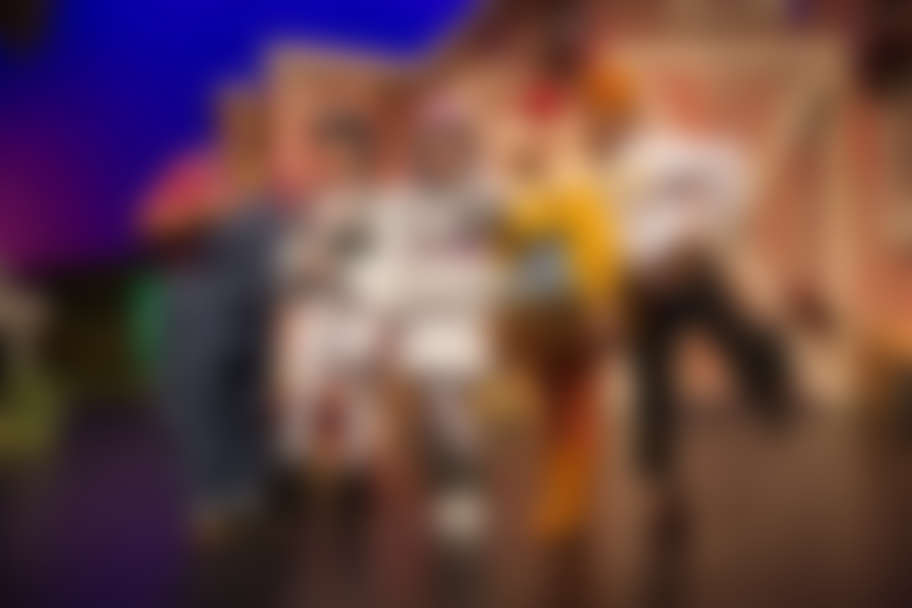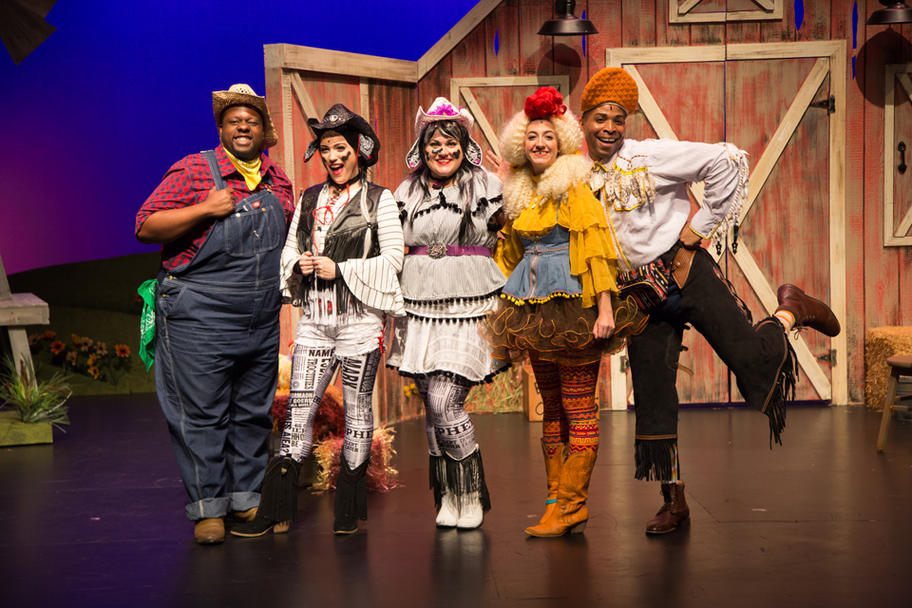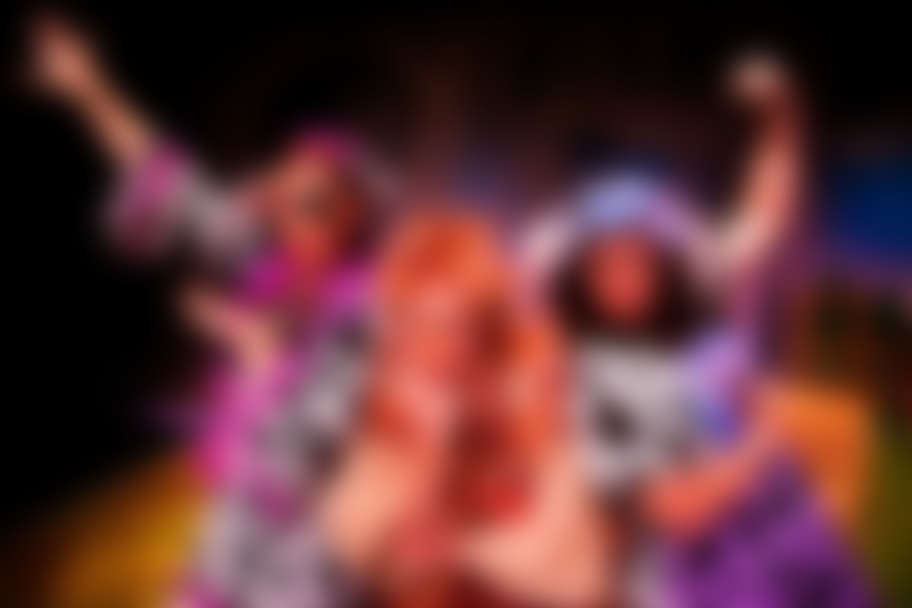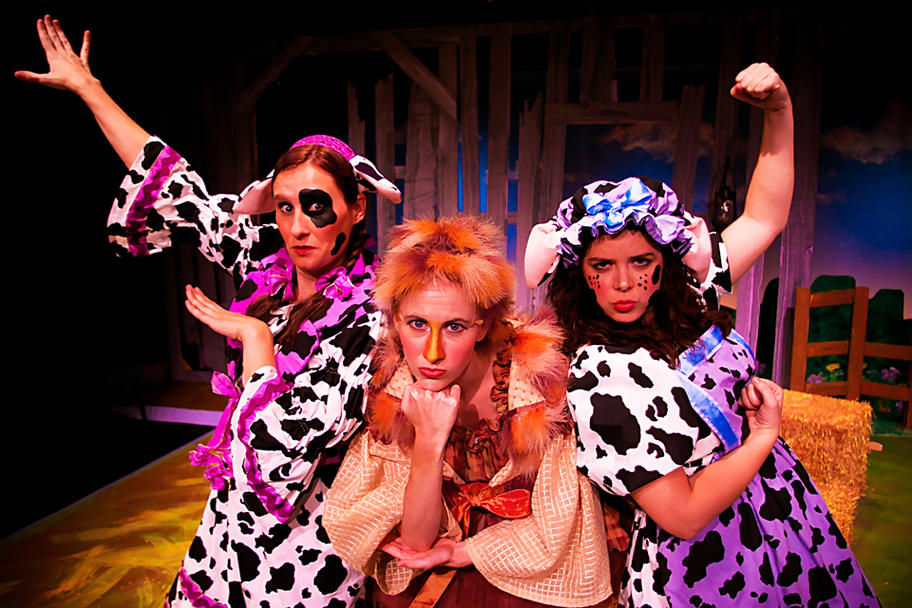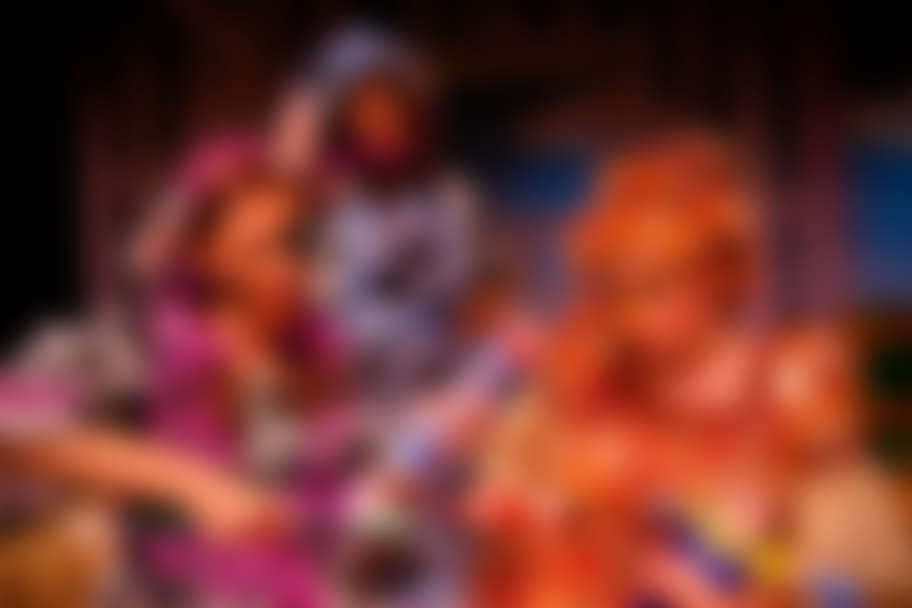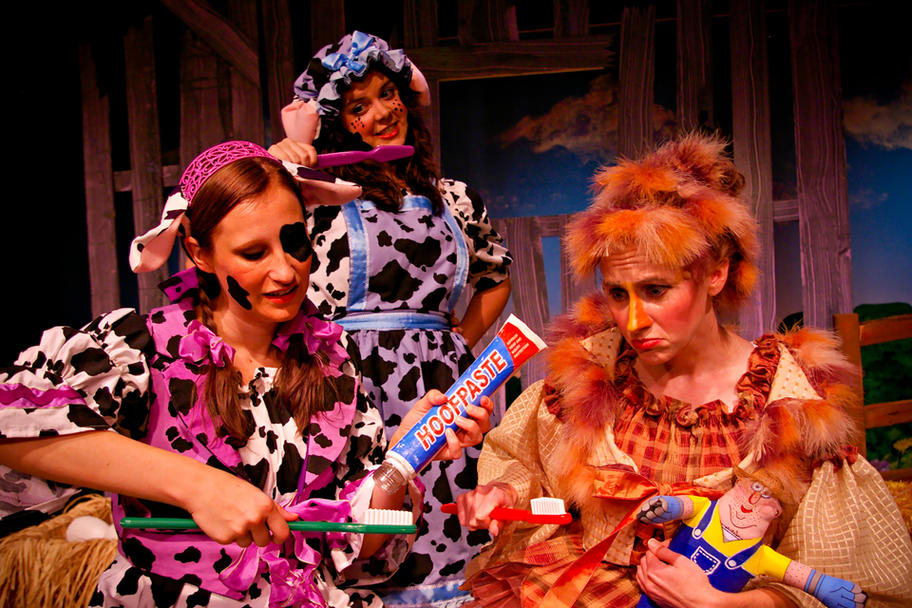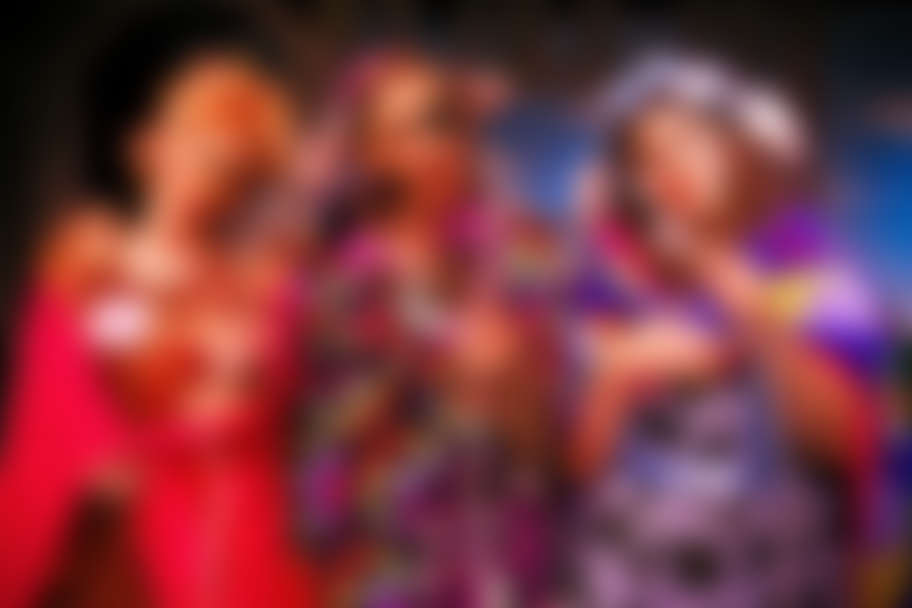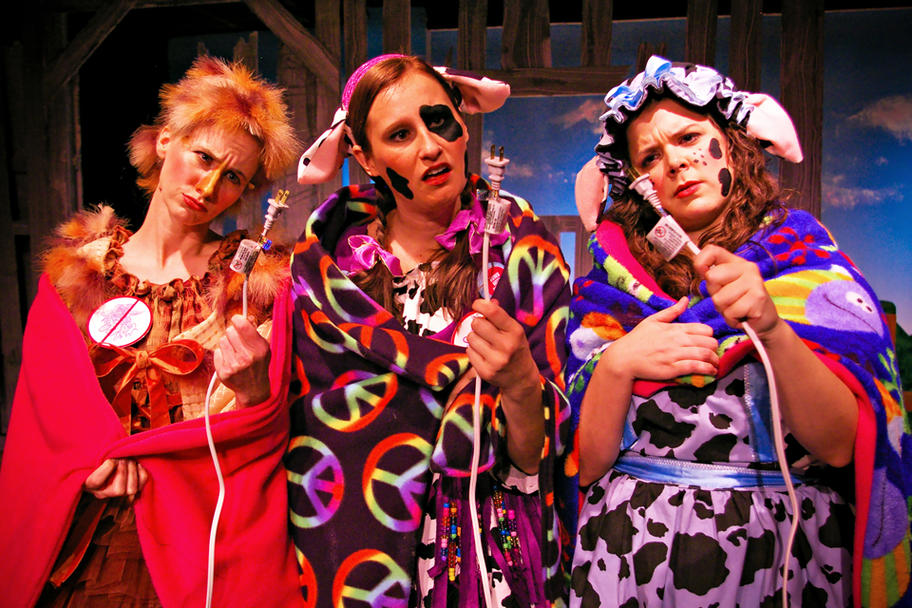 | Date | TIme | |
| --- | --- | --- |
| Sunday, Sep. 24 | 12:30 PM | |
| Sunday, Sep. 24 | 3:30 PM | |
| Sunday, Oct. 1 | 12:30 PM | |
| Sunday, Oct. 1 | 3:30 PM | |
| Saturday, Oct. 7 | 11:00 AM | |
| Saturday, Oct. 7 | 2:00 PM | |
| Saturday, Oct. 14 | 11:00 AM | |
| Saturday, Oct. 14 | 2:00 PM | |
Main Street Theater Box Office: (713) 524-6706
Based on the book by Doreen Cronin and Betsy Lewin
Adapted by James E. Grote
Music by George Howe
Lyrics by James E. Grote and George Howe
Directed by Robin Robinson
Music Direction by Debbie Wylie
Farmer Brown has a problem. His cows like to type! And when they start using the typewriter to make demands or go on strike, he has his hands full! From the incredible team who brought us last season's smash, Duck for President, enjoy more quirky antics on the farmyard.
Recommended for Pre-Kindergarten and up.
Children under the age of 3 (including sleeping babies) are not allowed in the theater.