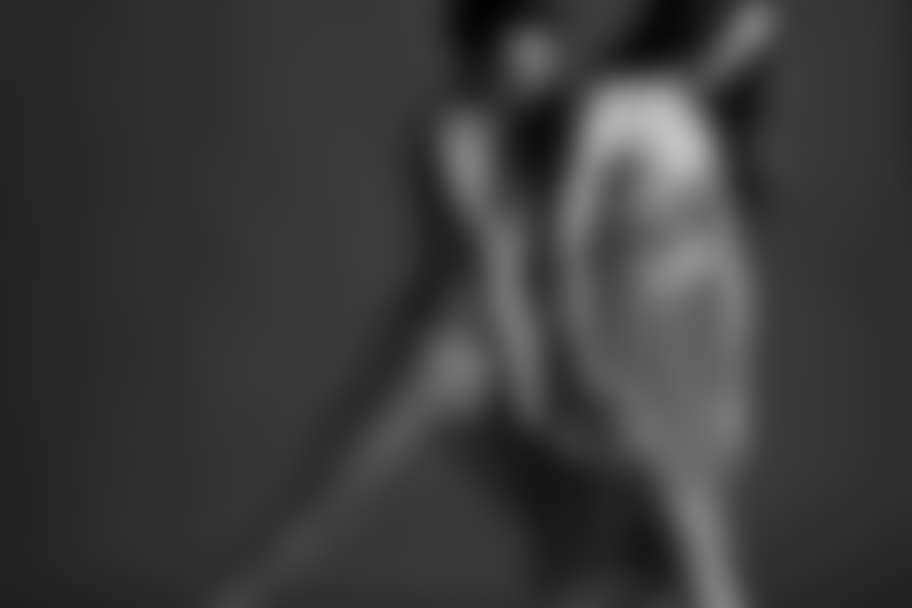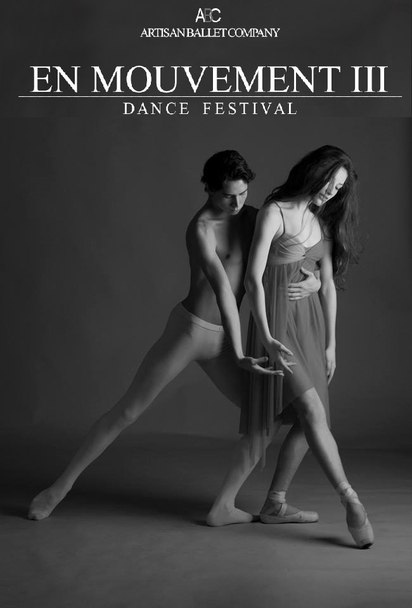 En Mouvement 3 Dance Festival is the third annual performance to celebrate contemporary and neo-classical ballet. Performers include pre-professional dancers from Artisan Ballet Company, Intempo Dance Ensemble and the Children's Ballet of San Antonio. The performance is appropriate for all ages and includes a medley of light hearted, romantic and fun choreographies.
Artisan Ballet Company
In September of 2007, Artisan Ballet Company was accepted as a 501(C)3 non-profit organization. Artisan Ballet Company was established by Martha Brem to provide exceptional classical ballet training to dancers in the area and promote a cultural appreciation of fine arts in the community. Our purpose is to teach young dancers a love of classical ballet and dance by arranging educational and performance experiences for our company dancers. Many of these opportunities will be achieved through exposure to a network of distinguished instructors, choreographers and directors.
Classical ballet is the foundation on which all dance is built. Artisan Ballet Company provides a superior dance education to our students by training them in the proper fundamentals and advancements of classical ballet, which are paramount to developing a well-rounded, disciplined dancer. Artisan strives to train the future dancers, teachers, choreographers and art patrons of the future. Artisan Ballet Company looks forward to providing our community with exquisite classical ballet performances for years to come.
Martha Carrasco Brem, Artistic Director, began dancing at the Royal Academy of Dance at the age of 6, taking ballet, Flamenco, tap, and modern classes. At 16, Martha directed the company's last performance, Swan Lake, when company director, Luz María Quintero, became ill. Martha was then accepted at La Escuela Superior de Musica y Danza, a new school of the arts supported by the government of Mexico and established by Carmen Romano de Lopez Portillo, wife of the President of Mexico. Martha attended summer programs and workshops studying classical ballet, repertory, historical dance, and classical Spanish dance. She performed in Homages for Alicia Alonso, founder of the Cuba Technique, in Mexico City. Martha also danced with Escuela de Artes Escenicas of the University of Nuevo Leon. In addition to studying dance, Martha attended the Tecnológico de Monterrey, studying biochemistry.
Martha came to Houston to live with her aunt, where in 1982, Martha met her husband, David Brem, and settled into family life. Martha returned to dance, taking lessons at the Houston Ballet Academy and Spring Academy of Dance, in 1988, attending workshops with the Imperial Society of Teachers of Dancing, the Royal Academy of Dance, and returning to La Escuela Superior de Musica y Danza in Monterrey, Mexico, for intensive summer programs specializing in teacher training.
In 1990, Martha established the Dancing Bearettes, teaching dance to children under the age of 6. Artisan School of Dance opened in 2000 in partnership with Dave Wyatt, offering dance to students of all ages. In 2003, Martha became the sole owner and director of Artisan School of Dance. Martha formed Artisan Ballet Company a 501(C)3 non-profit company, in 2007, to encourage a love of dance in all her students and provide the community with quality ballet performances.
Married for over 30 years, Martha and David have two children, Robin and Norman. Robin graduated from Rice University in 2006 and received her J.D. from the University of Texas School Of Law in 2008. Robin is Associate General Counsel for Third Point Hedge Fund in New York. Robin married Tom Griffin in June. Norman graduated from United States Military Academy at West Point in 2008. He remained with the Army rising to the rank of Captain with the Artillery Division of the Army and served one year in Iraq. Norman received his Master's in Business Administration at Texas A&M University in May 2015 and started as a Financial Analyst with Toyota in Los Angeles, California in August.
Martha is passionate about providing high quality dance education and performing opportunities for Artisan School of Dance and Artisan Ballet Company. As a part of this mission, Artisan Ballet Company provides scholarships for promising male dancers. Artisan Ballet Company has performed in the Houston area, including its annual Nutcracker at the Berry Center in Cypress, Texas, En Mouvement and a regular classical ballet in the Spring and by invitation to other events such as the Dance Asia America East Meets West at the Miller Outdoor Theater.
Angel Laza, Company Director, started his ballet training at the Escuela Vocacional de Arte Raúl Sánchez in 1997 and continued at the Escuela Cubana de Ballet in Havana, Cuba. He joined Ballet Nacional de Cuba and danced soloist roles in different countries in Latin America and Europe. Some of his teachers at the Escuela Cubana de Ballet and the Ballet Nacional de Cuba include Mirtha Hermida, Ramona de Saa, Fernando Alonso, Loipa Araujo, Josefina Mendez and Alicia Alonso. In June 2003, he joined Ballet de Monterrey as a Soloist and worked with teachers such as Robert Hill, James Kelly, Jorge Amarante, Yuri Possokhov and Luis Serrano, just to mention a few. In December 2007, he was promoted as Principal Dancer until 2013 when he moved to the United States. In June 2010, Angel was part of the International Ballet Competition in Jackson, Mississippi, where he was a semifinalist. While in the United States, Angel has danced as guest artist for numerous companies including Arizona Ballet, Canyon Concert Ballet, Dominic Walsh Dance Theater, Houston Grand Opera and Colombian Folkloric Ballet (CFB). In 2014, he joined Ballet Spartanburg as Principal Dancer. Angel was Associate Artistic Director, Choreographer and Lead Principal Dancer for the CFB's "Mi Colombia" musical. Some of the leading roles in classical repertoire Angel danced with Ballet de Monterrey include La Bayadere, Swan Lake, Don Quixote, Coppelia, Diana and Acteon Pas de Deux and Tchaikovsky Pas de Deux. He has starred in modern ballets including Western Symphony, Assai, Sinergia, Uma Batida Diferente, Huapango, Danson and Esencia.
Mairette Galindo, Junior Company and ABC II Ballet Mistress, is a graduate of PRO DANZA in Havana, Cuba. She has attended the Royal Academy of Dance in London, England where she studied dance, kinesiology and pedagogy and received RAD certification as a ballet teacher. Mariette danced with the National Ballet of Cuba, PRO DANZA, Company Ballet Estilos (Peru), Ballet Municipal of Lima, Peru, and the National Ballet of Peru. She founded and directed the Municipal Ballet School of Chiclayo (Peru) in 1995 and directed Estudio de Danza Mairette Galindo in Cueta, Spain, where she also directed the first International Festival of Music Visual Art and Dance. Mairette has danced in Don Quixote, Fille Mal Garde, Sylphide, Paquita, Coppelia, Giselle, Sleeping Beauty, The Nutcracker, Cinderella, Tarantella, Death of the Swan, Verdi Pax de Deux, Addieu, Majisimo, Aguas Primaverales and others.
Amy Fote, choreographer, was a principal dancer with the Houston Ballet and the Milwaukee Ballet. Born in Manitowoc, Wisconsin, Amy trained with the Jean Wolfmeyer School of Dance in Wisconsin, the National Academy of Arts, and the Interlochen Arts Academy. She is a 1990 graduate of the Harid Conservatory in Boca Raton, Florida.
After graduating, Amy joined the Milwaukee Ballet, where she danced for 14 years, eventually rising to the rank of principal dancer. During that time she danced in Yves de Bouteiller's group "Et Toi, Tu Danses?", appeared in the PBS documentary Dancing Anna Karenina, and spent nine summers performing with the Chautauqua Summer Ballet Company in New York.
In 2004, she performed the lead role in Stanton Welch's Madame Butterfly at the Royal New Zealand Ballet. Welch then invited her to join Houston Ballet as a first soloist in 2005, at the age of 33. She was promoted to principal dancer in 2006.
Intempo Dance Ensemble
Intempo Dance Ensemble is a non-profit organization directed by Rocio Braggiato. It is an advanced program for students who desire to be more involved than just simple recreational classes, who want to have more opportunities to learn choreography, and to have more opportunities to perform than just the standard end of semester performances. Intempo Dance Ensemble recognizes dancers who show technical promise, drive to succeed, and excellent work ethic by selecting them to be part of the Company Program.
Rocio Braggiato was born in Mexico City and began her classical training at very early ages of her life with her mother Mrs. Paloma Zepeda Novelo. She has studied different expressions of dance such as: Mexican Folklore, Hawaiian Dances, Latin Rhythms, Classical Ballet, Lyrical Dances and Choreographic compositions. In 1974, she continued her classical ballet studies with Mrs. Sonia Castaneda in Mexico while Mrs. Elena Jordan was her mentor of Improvisation and Choreographic Composition. In 1981, Mrs. Rocio won a Mexican Government Scholarship through the "Consejo Nacional para la Cultura y las Artes" to continue advance classical studies in Cuban Methodology at the "Cubanacan Escuela Nacional de Arte de Cuba". During this time she studied under the training of Laura Alonso, Esther Garcia, Raul Bustabad and Denia Bustabad, among others. In 1984, Ms. Braggiato was named Artistic Director of "Estudio de Danza Paloma Bernal" and performing company "Arte Total". In the same year Ms Braggiatio became a dancer in the "Arte Total" and "Huillacapixtli" folkloric dance group under the direction of Paloma Z, de Bernal, this group was highly recognized in promoting Mexican folklore and culture around the United States, South and Central America and Europe. Dancing with "Huillacapixtli" enabled Ms Braggiato to appear in worldly known T.V. and Radio Shows. In 1987, Ms. Braggiato debuted as a classical professional dancer with "Taller Coreografico de la Universidad Nacional Autonoma de Mexico (TCUNAM)" one of the most important ballet company in Mexico under the direction of Gloria Contreras. Her dancing career took her from apprentice to principal dancer in little time. A 10 year dancing career with "Taller Coreografico de la UNAM" enabled Ms Braggiato to perform principal roles some of which were created especially for her. Ms. Braggiato moved to Houston, Texas on 1996 and immediately started working as choreographer in residence and ballet mistress at Allegro Ballet of Houston for 17 years under the direction of Glenda Brown , Peggy Giourard and Vanessa Brown. During this period she attended several choreography workshops under scholarships and co-direct full length Nutcracker productions , contributing to costumes and props design and established the RAD program at Allegro Academy of Dance . She had collaborated with worldly known musicians and composers Eddy Marcano, Glenn Garrido ; Francisco "Yiyi" Orozco and Maria Auxiliadora Urbaez and flamenco bailores Antonio Granjero and Maria Fernanda Urbaez in several projects such as: Danza Sinfonica, Venezuela Mia, Carmen, Venezuela Nuestra, America Latina. She has been invited as a Guest Master Teacher for ballet and Mexican folklore seminars, presenting the Latin-American dance and its influence in the Classical Dance at Kansas State University (KSU). She has an extensive career as a choreographer with many of her works performed regionally and nationally at Regional Dance America, as well as very important Venues in the United States, Mexico, Venezuela, and Europe. Ms Rocio is a Royal Academy Teacher and Mentor since 2002.
The Children's Ballet of San Antonio
The Children's Ballet of San Antonio (CBSA), directed by Vanessa Bessler, seeks to inspire the pursuit of excellence and prepare children for productive and creative lives through dance by offering extensive training and performance opportunities for talented children from all backgrounds. CBSA will target a children's audience to inspire, motivate and nurture the love and appreciation for ballet and the performing arts that children and their families will carry with them as future patrons of the arts.
The Children's Ballet of San Antonio (CBSA) is an authentic ballet company that functions like an independent, professional company. The CBSA will produce high quality performances with highly skilled children presenting spectacular productions that integrate multimedia and stage effects showcasing San Antonio's most talented children.
Vanessa Bessler is a former principal dancer with the National Ballet of Panama. She started her dancing career very early and was a full scholarship student at the Joffrey Ballet School in New York, New York. Her training includes the Vaganova, Royal Academy of Dancing, and Cecchetti methods along with modern dance and jazz. Vanessa has studied in Panama, Panama; New York, New York; Havana, Cuba; Buenos Aires, Argentina; Milan, Italy; and Miami, Florida under renowned teachers including: Wasil Tupin, Angelco Yureska, Belinda Writes, Hector Zaraspe, John Magnus, Marek Cholewa and Elena Kunikova among others. She also participated in several international dance festivals in Argentina, Peru and El Salvador. Vanessa performed principal roles in Ballets including: Don Quixote, Paquita, La Bayadere, Raymonda, Le Corsaire, Nutcracker, Spring Waters, Flower Festival, Paris Flames, Dying Swan (from Le Carnaval des), and Diana and Action.
Vanessa holds degrees and certifications from the following institutions: Master of Business Administration, Barry University, Miami Florida; Postgraduate degree in Education, Universidad Santa Maria La Antigua, Republic of Panama; Bachelor of Arts, Universidad Santa Maria La Antigua, Republic of Panama; Bolshoi Academy Teacher Certifications, Cecchetti Method Teacher Certifications, and Royal Academy of Dancing Teacher's training. She also completed a Teacher Training program at the renowned Teatro alla Scala in Milan, Italy.
Mixteco Ballet Folklorico
Mixteco Ballet Folklorico is a non-profit organization dedicated to the research, preservation and education of Mexican customs, traditions and culture through the art of music and dance. Founded in 1992, the goal of this dynamic group of dancers is to provide Houston area youth with cultural activities that are rewarding to them and increase artistic awareness within the community as well. Group directors, Jose Sada and Rosalia Chapa, emphasize strong mental and physical discipline while adding their unique style of choreography to the traditional follkloric dances.
Since its formation, Mixteco has had overwhelming success throughout Texas and Mexico by performing at various events and dance competitions. Mixteco has performed at many local Houston events, including the Houston International Festival, the Downtown Aquarium and the television show, Great Day Houston.
Mixteco has also proudly represented Houston in various competitive dance events in and around the Houston area as well as throughout the United States and abroad. Mixteco Ballet Folklorico proudly brought home First Place in the International Folklorico Dance Competition held in New York City in 2006 and '07. Internationally, Mixteco has traveled to Macedonia in 2012 and in December of 2013, the group made a historic visit to the People's Republic of China. The group had much success and performed as part of the Sister City Association in the Opening Ceremony of a week-long event.