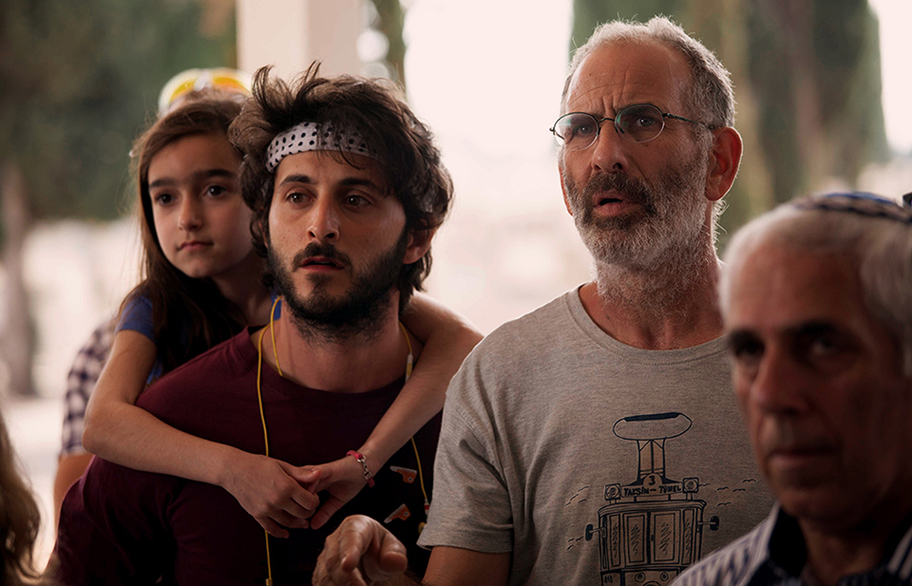 Presented by the Evelyn Rubenstein Jewish Community Center (the J), the Houston Jewish Film Festival marks its 13th year presenting the best and most current Israeli and Jewish films from around the world. This year, the two week festival features 27 films, director appearances, film talks, and conversations. In addition to screenings at the J's Kaplan Theatre, screenings take place at our longstanding venue partners, The Museum of Fine Arts, Houston and Holocaust Museum Houston. This year we're thrilled to also be at Midtown Arts & Theater Center Houston (MATCH). The Film Festival runs March 5-19, 2017.

One Week and a Day (Shavua Ve Yom) - synopsis

Directed and written by Asaph Polonsky
Israel, 2016, 93 min
Hebrew with English subtitles
Houston Premier
Comedy

This film, which had its world premiere at the Cannes Film Festival, is a comedy about the way a couple copes with the death of their son. When Eyal and his wife finish the traditional week of Jewish mourning for their son, he enlists his young neighbor to join him in smoking his son's medical marijuana. This stoned, odd duo sets out into the world, and Eyal begins to see the things in his life still worth living for. A nuanced perspective on loss that is humorous, touching, and above all else, life-affirming. The film won five awards at the 2016 Jerusalem Film Festival, including Best Israeli Feature: "For a constant and impressive command of tone and his fine work with a small cast, this young director displays a surprising maturity."