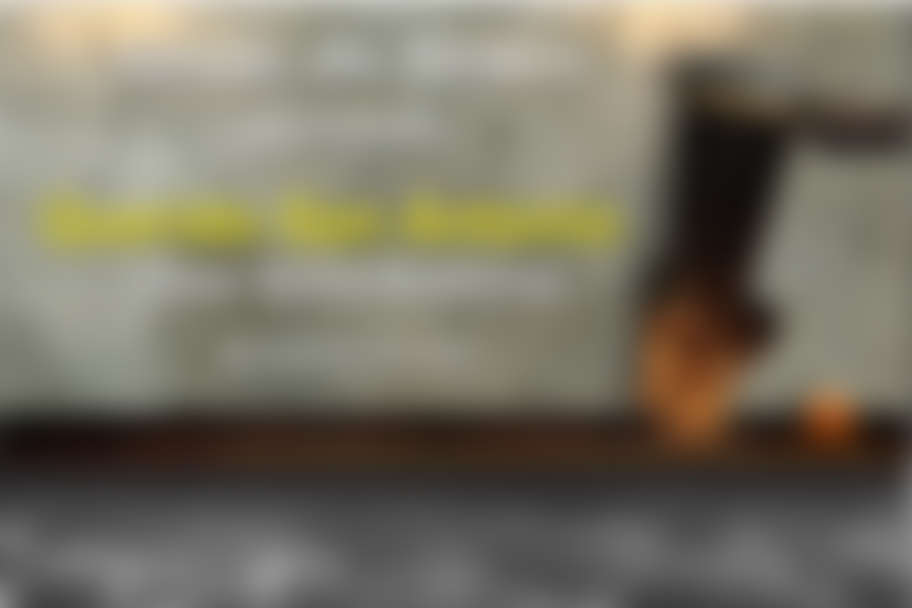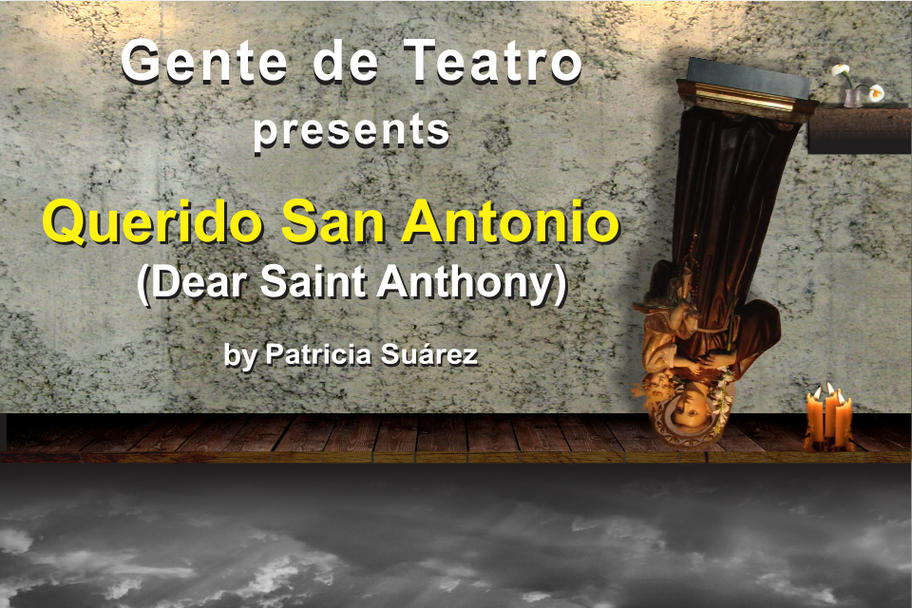 | Date | TIme | |
| --- | --- | --- |
| Thursday, Oct. 12 | 7:30 PM | |
| Friday, Oct. 13 | 7:30 PM | |
| Saturday, Oct. 14 | 7:30 PM | |
| Sunday, Oct. 15 | 3:30 PM | |
Gente de Teatro is back with Querido San Antonio (Dear Saint Anthony), a play by Argentine playwright, Patricia Suárez.
During the first decades of the twentieth century, the world began to change, and so did women. In Dear Saint Anthony, the miracle-performing saint who can find lost objects and dreamed-of lovers becomes a magical interlocutor for three women. Clever, rebellious and ever hopeful, the women manage to revert the established order as they hope to find the man of their dreams, get back their small possessions and break free from their assigned roles. The end justifies the means in this search for the miracle of love. In Dear Saint Anthony, anything goes!
Patricia Suárez, the author, among other works, of the trilogy Las Polacas (Historias Tártaras, Casamentera y La Varsovia) brings to life a funny, smart, dynamic comedy revealing the relationship of a group of women with the world around them as well as their chances of revamping it to their advantage. In the words of the author, "Whatever you may call it, no one ever stops believing in magic."
Gente de Teatro premiered Dear St Anthony in the US on April 2017 with four presentations that attracted 700 patrons at Rice University. The play is directed once again by Marcela Salas. All performances are in SPANISH with English Surtitles on Friday and Saturday.
Gente de Teatro relies on the generous support of the Trini and O.C. Mendenhall Foundation, the Institute of Hispanic Culture of Houston, the Consulate General of Argentina in Houston, Casa Argentina de Houston and United Airlines.
INFORMATION
Website: www.gentedeteatro.org
Email: mail@gentedeteatro.org
Phone: (713) 826-0445 or (713) 410-8370
AUDIENCE FEEDBACK
"I thought the play was excellent, very charming, and well produced. The acting was impeccable, and the play very well done. It's a privilege to have a theater company (and in Spanish) of this caliber in Houston. The professionalism with which you work makes one feel very proud to be Latino."
Rose Mary Salum
Literal Magazine, Latin American Voices / Voces Latinoamericanas, Founder & Director
"Congratulations on the show and the fantastic post-show discussion! I'm a big fan of the work you produce and the way in which you do it. Houston is very lucky to have Gente de Teatro."
Skyler Gray
Alley Theatre, Literary Manager
"The play was incredible; we laughed so much we cried; very entertaining. As always, it will be a pleasure to recommend you. Congratulations to this great team" (V.U.)
"Stupendous presentation. Querido San Antonio is a very entertaining play with an excellent theme. Gente de Teatro is an absolutely fantastic theater group; very professional, with excellent actors, scenery, and a very good selection of plays. I'm looking forward to seeing the next play, and we hope to have Gente de Teatro for many years to come. Thank you for your great work" (M.I.)
"I've been following you from the beginning, enjoying each of your plays. Thank you for having created this group and giving us such a pleasurable time. Marvelous acting in the play Querido San Antonio. Please continue with this beautiful art" (P.S.)
"The play is very charming, with light humor expressed in an elegant manner. I thought it was excellent the way in which the scenery was mixed with projections. The actors and actresses were genius. Congratulations!" (C.Z.)
"…I very much enjoying attending these plays as they are so entertaining. Thank you for bringing attention to these playwrights that deserve being represented. Cheers and much success" (R.C.)
PLAYWRIGHT: PATRICIA SUÁREZ
Patricia Suárez (Rosario, Argentina, 1969) has won several awards as a playwright, including the trilogy Las polacas consisting of Historias tártaras, Casamentera (Fondo Nacional de las Artes Award, Argentina, 2001) & La Varsovia (Instituto Nacional de Teatro Award, Argentina, 2001); the Award Scrtittura de la Differenza for Edgardo practica, Cósima hace magia; the Award Argentores for the production of Roter Himmel (Argentina, 2005), written with María Rosa Pfeiffer and the INT first Award (Argentina, 2007) for La Bámbola also written with María Rosa Pfeiffer. Her plays have been performed in different countries: La Rosa Mística at San Martín de Caracas Theatre, Venezuela (2009), Disparos por Amor directed by Jorge Cassino in Madrid, Spain (2010) and La engañifa in La Paz, Bolivia (2011). Natalina won the First Latin American Award Argentores (Argentina, 2011) and Maldad was awarded the Estrella de Mar Award in 2016 (Best play by an Argentine playwright). P. Suárez has also written several children's books.