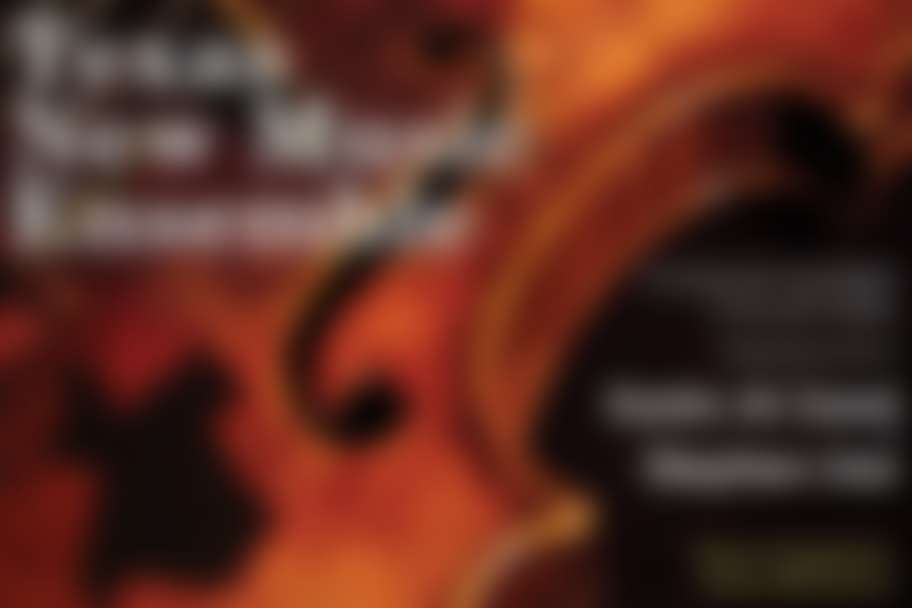 A night of duos, trios, and quartets composed by Texas' own Karim Al-Zand (Rice University faculty) and Stephen Lias (Stephen F. Austin State University faculty).
Includes the following performers:
Amanda Witt, clarinet
Daniel Alexander, flute
Joanna Becker, violin
Eugeniu Cheremoush, violin
Matthew Carrington, viola
Francis Koiner, cello
This group of Texas musicians will be led by Houston native and Artistic Director/Founder of Texas New Music Ensemble, Chad Robinson:
Houston native, Chad Robinson is the Artistic Director and Founder of Texas New Music Ensemble, a Houston-based, mixed chamber ensemble, focusing solely on the works of Texas composers. A composer himself, he has worked with many prestigious ensembles and soloists, such as: Ethel, Lontano, The Jack Quartet, The Parker Quartet, Musiqa, George Vosbutgh, Mary Dullea, Emma Steele, and many more. His works have been premiered throughout North America, as well as, in Europe and Turkey. He has received multiple awards and grants throughout his career, including: 1st Prize in the CMU Orchestral Composition Competition, 2nd Prize in the Louisa Stude Sarofim Composition Competition, KCL Music Research Grant, and the KCL Arts and Humanities Research Grant. Chad has learned from some of America's and Europe's most distinguished composers, including: Marcus Maroney, Leonardo Balada, Rob Keeley, and Fabien Levy. He currently serves on the faculty of Lone Star College - University Park.