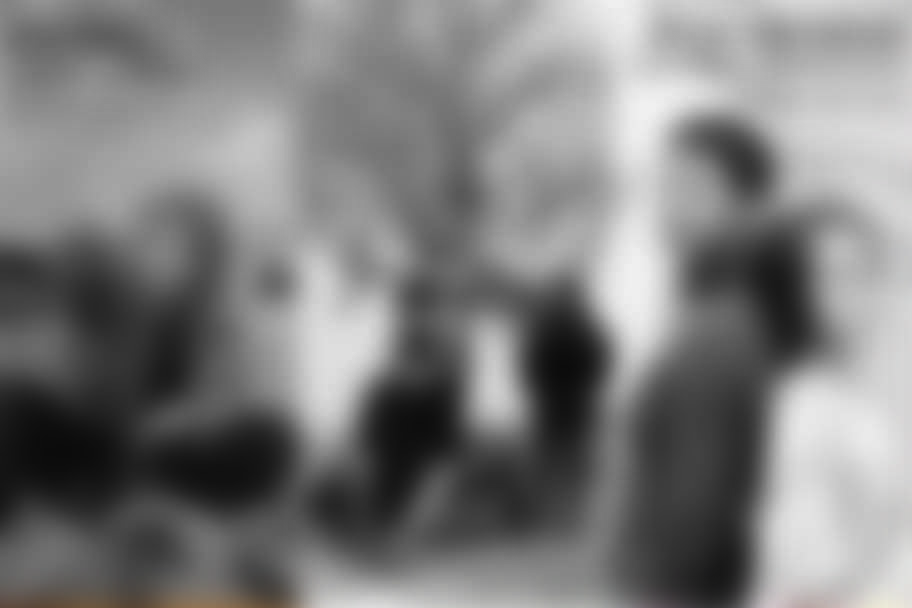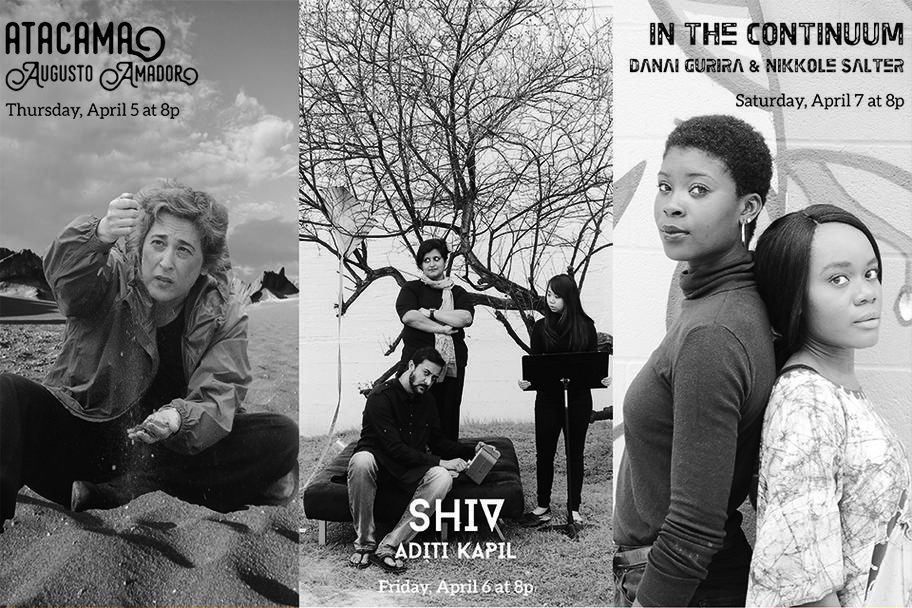 Join us for 3 plays over 3 nights and experience a variety of works from a variety of cultural experiences. We are so proud to be offering works from Danai Gurira & Nikkole Salter, Aditi Kapil and introducing Augusto Amador!
Plays will be each evening - April 5-7 at 8 PM
---
April 5, 8 PM
Atacama
by Augusto Amador
Thirty years after the dirty war waged by General Pinochet in Chile, two strangers search the Atacama Desert for their buried loved ones and dis-cover more than they bar-gained for under the hard sands of the Atacama.
---
April 6, 8 PM
Shiv
by Aditi Kapil
Exploring the psychological residue of post-colonialism, "Shiv" is a fantastical journey to liberation from one's past, from one's present, and of the destruction that makes rebirth possible.
---
April 7, 8 PM
In the continuum
by Danai Gurira & Nikkole Salter
An OBIE award-winning and Pulitzer Prize nominated drama puts a human face on the devastating impact of AIDS in Africa and America through the lives of two unforgettably courageous women. Living worlds apart, one in South Central Los Angeles and the other in Harare, Zimbabwe, each experience life changing revelations in this surprisingly comic story of denials and self-discoveries.
---
Staged Readings of new works have always been a critical part of the play development process. Next Iteration has expanded that experience by bringing you radio-drama like readings with a variety of voices from varying cultures, writers and characters. Come investigate theater from the world.
"Next Iteration's Annual Intercultural Play Reading Series Shines a Spotlight on Diverse Voices"—Broadway World