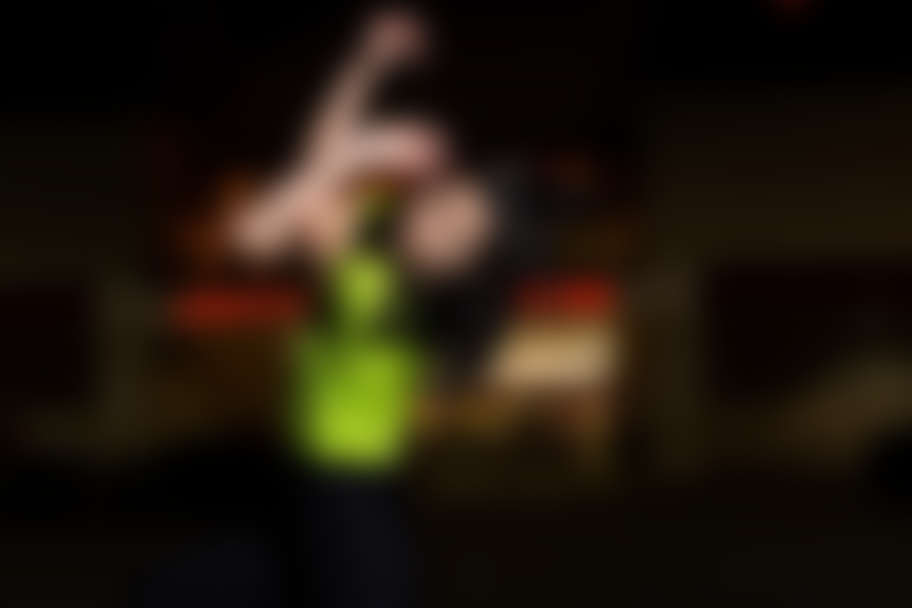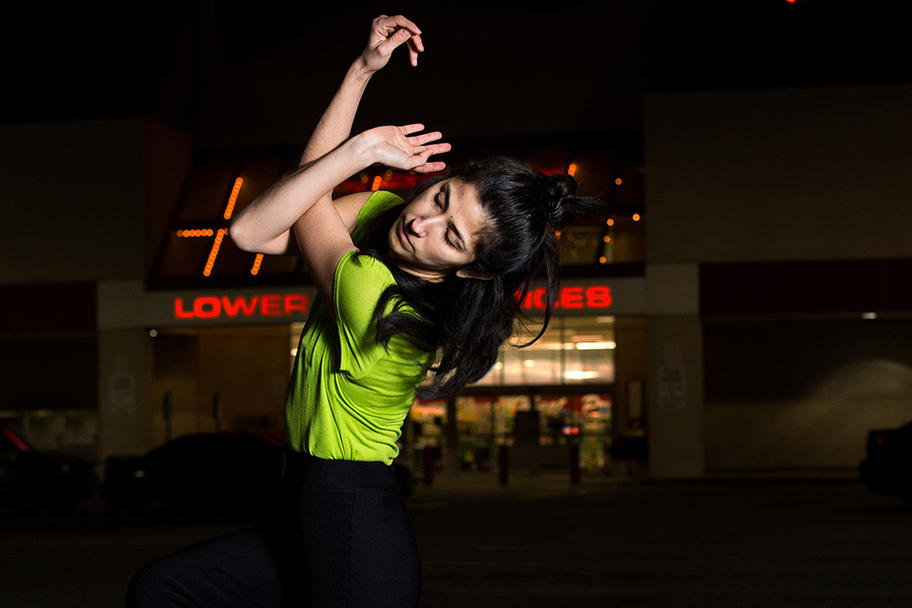 | Date | TIme | |
| --- | --- | --- |
| Thursday, Apr. 12 | 6:00 PM | |
| Friday, Apr. 13 | 9:00 PM | |
| Saturday, Apr. 14 | 10:00 AM | |
| Saturday, Apr. 14 | 5:00 PM | |
| Sunday, Apr. 15 | 12:00 PM | |
| Sunday, Apr. 15 | 3:00 PM | |
Presented in partnership with DiverseWorks + Fiesta Mart
Performance
Fiesta Mart
4200 San Jacinto Street
Houston, TX 77004
A new site-specific work by the contemporary Houston and New York-based choreographer, Laura Gutierrez, Center Aisle Blues stems from childhood memories of Fiesta Mart to more recent political realizations. Gutierrez choreographs movement inspired by the aisles and atmosphere of a local Fiesta, playing on the aesthetics of the supermarket, the ritualistic experience of grocery shopping, and the convergence of diverse communities in the aisles. Responding directly to the people and objects around her, Gutierrez crafts a traveling performance to challenge concepts of performance and place.
ABOUT THE ARTIST
Laura Gutierrez is a performing artist and choreographer based between Houston and New York City. A graduate of the High School for the Performing and Visual Arts, she received a BFA in Contemporary Dance from the University of North Carolina School of the Arts, where she was awarded a William R. Kenan, Jr., Performing Arts Fellowship at Lincoln Center Education. Gutierrez has performed at the American Dance Institute, Biennale de la Danse de Lyon, BAM Next Wave Festival, Soluna Festival, Brisbane Festival, and in museums such as The Menil Collection, Contemporary Arts Museum Houston, the Fabric Workshop Museum, SCAD Museum of Art, and The Guggenheim. Her own choreography has been seen at Lincoln Center's Clark Studio Theatre, Evelyn Rubenstein Jewish Community Center, Triskelion Arts, Nicole Longnecker Gallery, and Sicardi Gallery, She has been performing in works by Jonah Boaker since 2012 and in 2014 was named one of Dance Magazine's "25 to Watch."
Gutierrez repertoire includes a series of solo works and concert dance works as well as choreographic projects that challenge audiences' theater experiences in non-traditional performance venues. She plays with movement themes inspired by postmodern dance, classical ballet, and the visual arts.
NOTES
Center Aisle Blues is a traveling performance through Fiesta. Please wear comfortable shoes and be prepared to stand and walk for the duration of the performance.
Run time is 45 minutes.
Photo by Amitava Sarkar