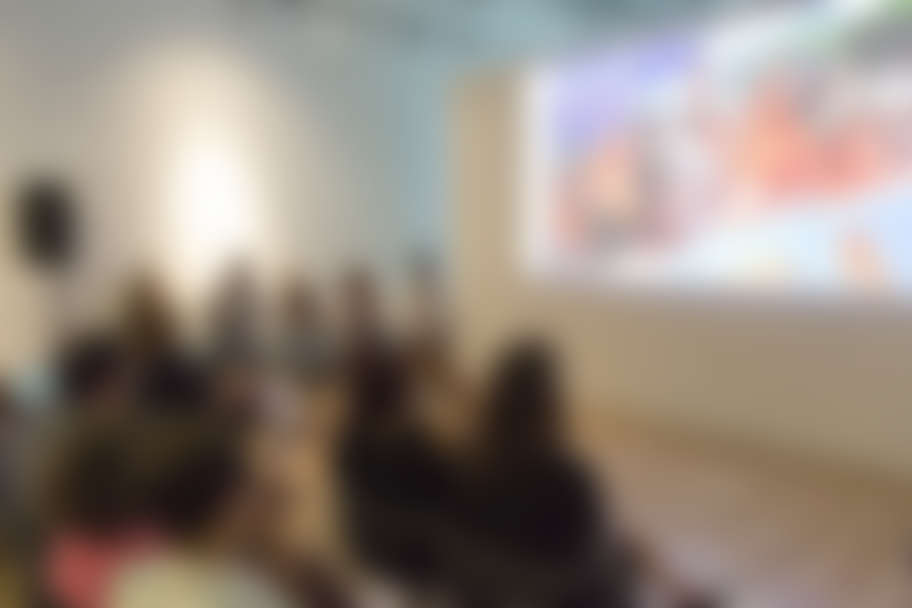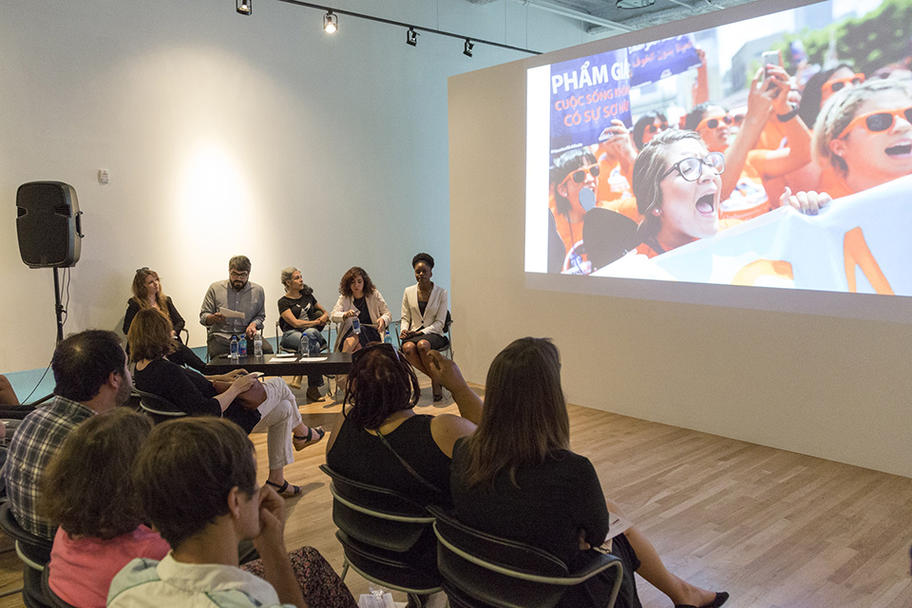 | Date | TIme | |
| --- | --- | --- |
| Wednesday, Apr. 11 | 12:00 PM | |
| Thursday, Apr. 12 | 12:00 PM | |
| Friday, Apr. 13 | 12:00 PM | |
| Saturday, Apr. 14 | 12:00 PM | |
Discussions
MATCH-Midtown Arts & Theater Center Houston
Gallery
3400 Main St.
Houston, TX 77002
Houston artist Carrie Schneider organizes a series of public conversations across disciplines and along parallel lines of inquiry. CounterCurrent festival artists and University of Houston faculty experts engage in lively discussion about themes and concepts connected to this year's festival programming. Each one-hour, lunchtime talk kicks off with a set of rapid-fire presentations followed by questions and answers among panelists and the audience.
Current Conversation Topics:
Wed 4/11: Attention Flip: Crossing over into the ignored
Thu 4/12: Ground Shift: Calling the backdrop to task
Fri 4/13: Role Switch: Slipping the given hierarchy
Sat 4/14: Time Lapse: Uncarcerating the imagination
ABOUT THE ARTIST
Carrie Schneider is an artist interested in collapsing moments across time and the ability of people to reimagine their space. Her projects include Hear Our Houston (2011), a hub of public generated audio walking tours, Care House (2012), an installation in the house she grew up in considering the roles of caregiving/caretaking and the bodies of mother/home and Sunblossom Residency (2009-2015). Schneider co-organizes Charge, a convening at Art League Houston of local and national presenters to platform artist-led models and to consider artists' work in the larger economy. Schneider was an inaugural fellow for the 2017 Center for Art and Social Engagement fellowship through the University of Houston and Project Row Houses.
NOTES
Guests are welcome to bring lunch into the gallery.
Conversations last 60 minutes.
Photo by dabfoto creative