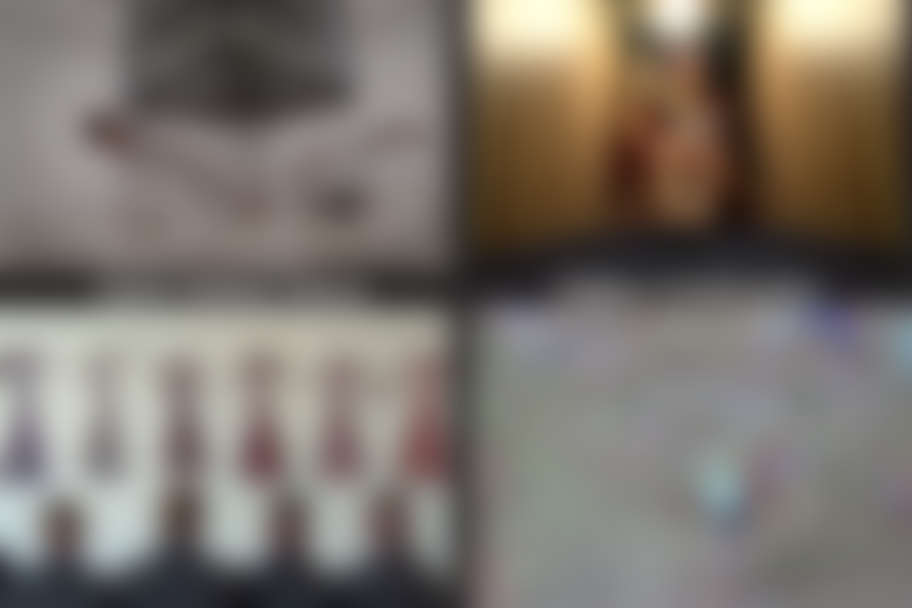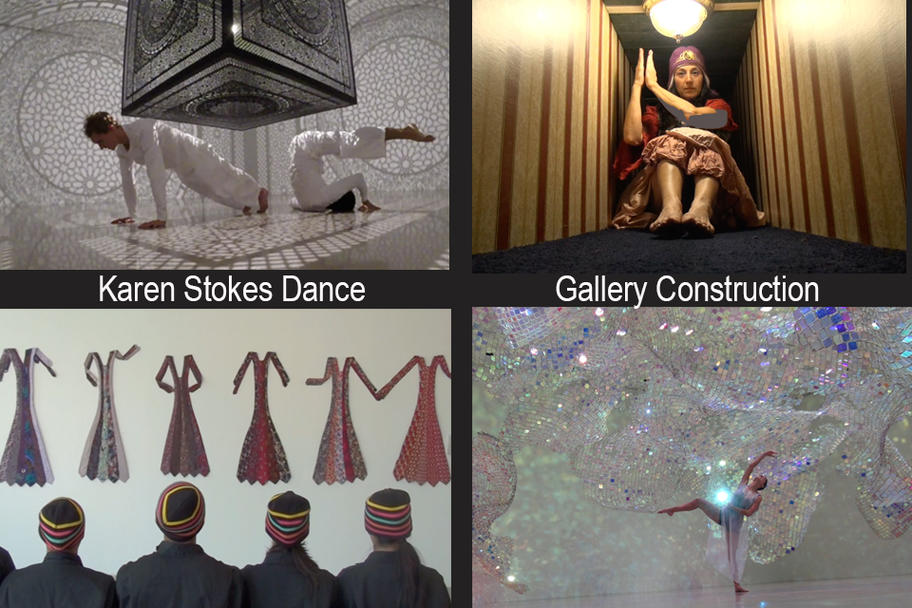 | Date | TIme | |
| --- | --- | --- |
| Friday, Oct. 19 | 7:00 PM | |
| Friday, Oct. 19 | 9:00 PM | |
| Saturday, Oct. 20 | 7:00 PM | |
| Saturday, Oct. 20 | 9:00 PM | |
Standby Process
If your desired performance date is sold out, you can purchase a standby ticket during our box office hours by calling the box office at (713) 521-4533 or in person. For full information on how standby works, please visit our box office information page.
---
Using a single camera, choreographer Karen Stokes films dancers inside seven Houston art exhibits. Stokes uses the concept of "installation" to reference the original exhibits, as well as creating a three-dimensional live performance experience for the audience. The performed choreography emerges from elements within the original installations and the subsequent responsive dance films. Like layers in a painting, Stokes experiments with stacking responses on top of one another, while challenging the separation of installation and performance formats. The performance environment is structured as a cross over gallery/performance space. There will be options for both audience seating and audience standing/walking within the "installation performance." Docents will be available to guide audience members.
This event represents the first time that the seven "Gallery Construction" films have been shown. Each one responds to the work of an exhibit. The artists are Gabriel Dawe, Tanya Aguinigia, Yasuaki Onishi, Roberta Stokes, Soo Sunny Park, Anila Quayyum Agha, and Thornsten Brinkmann. The work of these artists appeared at Peel Gallery, Art League Houston, and (former) Rice University Art Gallery between 2011-2017.
Choreography & Film: Karen Stokes
(Live) Performers: Brittany Bass, Vi Dieu, Jerrica Mark, Bryan Peck
Lighting Design: Clint Allen