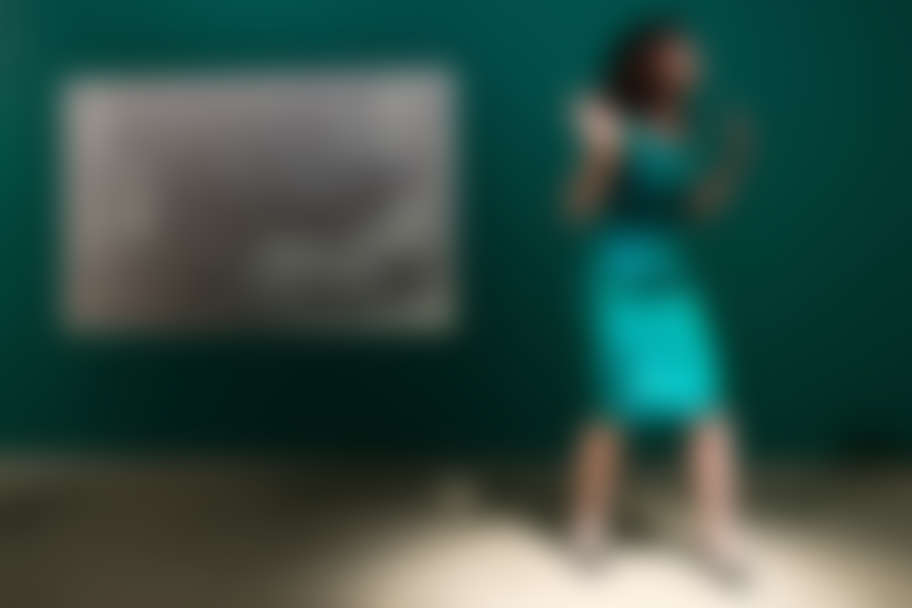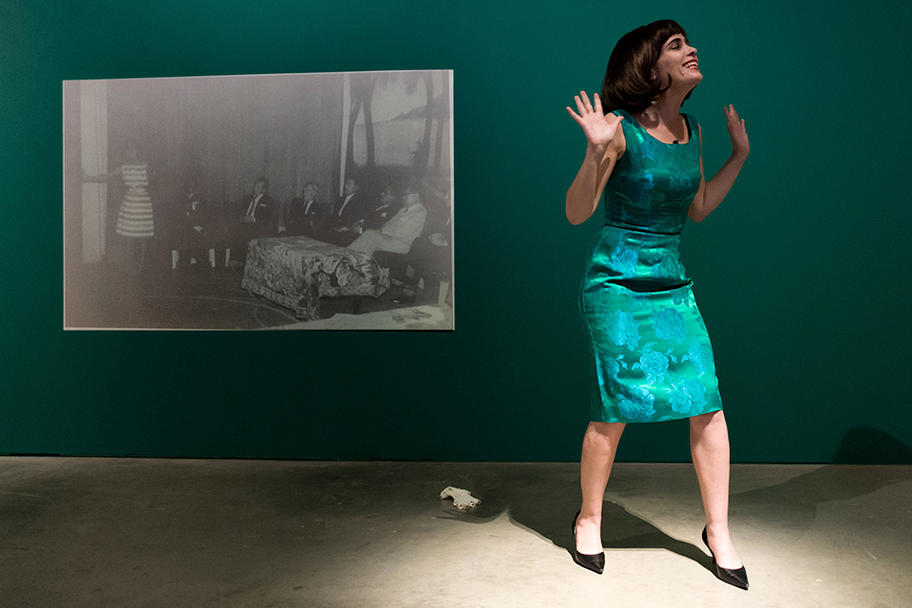 | Date | TIme | |
| --- | --- | --- |
| Tuesday, Apr. 10 | 2:00 PM | |
| Wednesday, Apr. 11 | 2:00 PM | |
| Thursday, Apr. 12 | 2:00 PM | |
| Thursday, Apr. 12 | 7:30 PM | |
| Friday, Apr. 13 | 2:00 PM | |
| Saturday, Apr. 14 | 2:00 PM | |
| Sunday, Apr. 15 | 2:00 PM | |
PRESENTED IN PARTNERSHIP WITH AURORA PICTURE SHOW
Screening - Unticketed
Tue 4/10/18 to Sun 4/15/18
Screenings daily at 2pm or by appointment
Performance + Screening - Ticketed
Thu 4/12/18
7:30pm
Reception to Follow
Aurora Picture Show
2442 Bartlett Street
Houston, TX 77098
An exhibition and performance by multi-disciplinary artist Karina Aguilera Skvirsky, Kinswoman is comprised of daily screenings of the short film The Perilous Journey of María Rosa Palacios/El peligroso viaje de María Rosa Palacios and a one-night-only Spanish language performance The Poems My Mother Recited/Los poems que declamaba mi mamá. Exploring cultural transformations through art, Skvirsky creates work around the concepts of racial genealogy and family traditions. Residing at the intersection of history and collective memory, Kinswoman delves into stories of migration and transitory existence from a distinctly female perspective.
ABOUT THE ARTIST
Karina Aguilera Skvirsky is a multi-disciplinary artist who works in photography, video, and performance. In 2015, she was awarded a Fulbright grant and a Jerome Foundation grant to produce The Perilous Journey of María Palacios, a performance-based film that premiered in the 2016 Cuenca Biennale curated by Dan Cameron.
Skvirsky's work has been exhibited internationally in group and solo shows including: The Deutsche Bank, NY, NY (2018); Smack Mellon, Brooklyn, NY (2017); The Institute of Contemporary Art (ICA), Philadelphia, PA (2016); Hansel & Gretel Picture Garden Pocket Utopia, NY, NY (2014); DPM Gallery, Guayaquil, Ecuador (2014); Instituto Cervantes, Rome, Italy (2013); The Montclair Art Museum, Montclair, NJ (2013); Stephan Stoyanov Gallery, NY, NY (2013); Scaramouche Art, NY, NY (2010); Galeria Proceso, Cuenca, Ecuador (2009); The Aldrich Contemporary Art Museum, CT (2007); and others.
She has received grants from National Association of Latino Arts & Culture (NALAC), San Antonio, TX (2018), The New Jersey State Council in the Arts in photography (2015), The New York State Council on the Arts, Film and Electronic Arts, NY (2010), Urban Artist Initiative, NY, NY (2006), Puffin Foundation, Teaneck, NJ (2006), and others.
Skvirsky is an Associate Professor of Art at Lafayette College, Easton, PA. and an MFA faculty member at The New School, Parsons School of Design, NY, NY.
NOTES
To request a screening of The Perilious Journey of María Rosa Palacios/El peligroso viaje de María Rosa Palacios outside of published hours, please email magsamen@aurorapictureshow.org.
Run Time
Screening is 35 minutes.
Performance + Screening is 60 minutes.
Photo by Constance Mensh