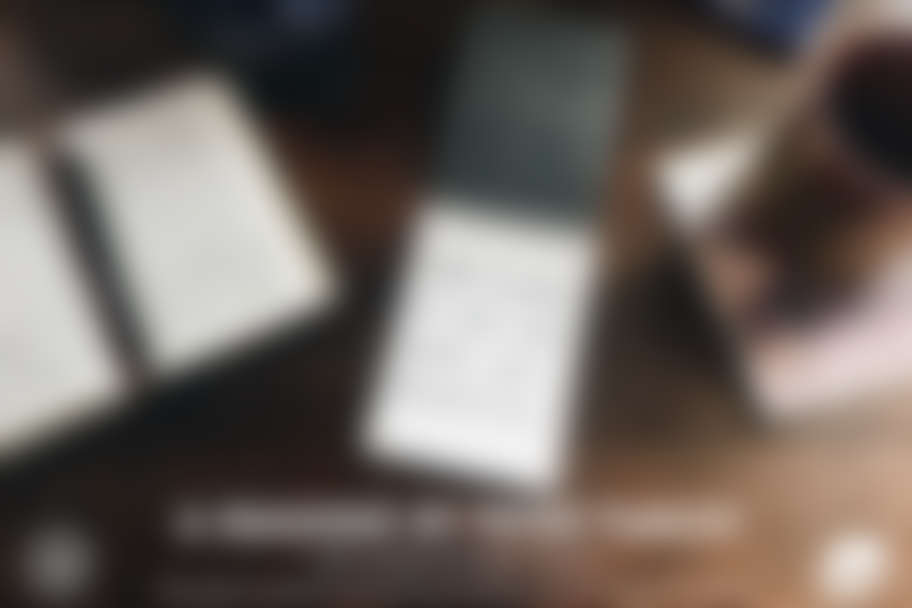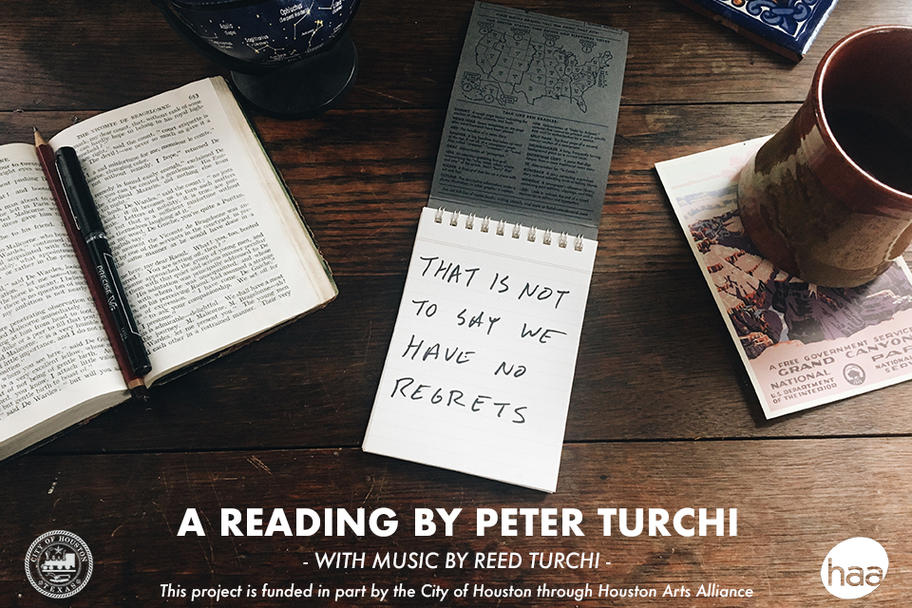 The premiere of a collaboration in progress.
"This is Not to Say We Have No Regrets" is a one-night-only performance: a reading by Peter Turchi (The Girls Next Door, Maps of the Imagination) of excerpts from his novel in progress with music and sound design by his son, Reed Turchi. In the fiction, a man learns his teenage son has begun having sex with a girl named Aura, and at the same time hears from a young college student who says she is his daughter, the product of a relationship with an old girlfriend. The combination simultaneously enlarges his family and threatens it. "That is to Say We Have No Regrets" is about love and loss, on sex (and its consequences), about intimacy and the unspeakable.
This project is funded in part by the City of Houston through Houston Arts Alliance.
Peter Turchi is the author of six books and the co-editor of three anthologies. His work has appeared online in Tin House, The Huffington Post, and Fiction Writers Review, and in Ploughshares, Story, and The Alaska Quarterly Review, among other journals. The recipient of North Carolina's Sir Walter Raleigh Award and fellowships from the National Endowment for the Arts and the John Simon Guggenheim Memorial Foundation, he currently teaches creative writing at the University of Houston.
Reed Turchi learned slide guitar first hand from some of the last great bluesmen of the North Mississippi Hill Country, and has been touring through the US, Canada, and Europe for the last eight years. From intimate solo albums described as having a "Robert Johnson ambience" to his 14-piece Kudzu Orkestra live record dubbed "a future blues...the sound of a new American music," Turchi has been celebrated for pushing this timeless, classic American roots music in new and resonant directions.