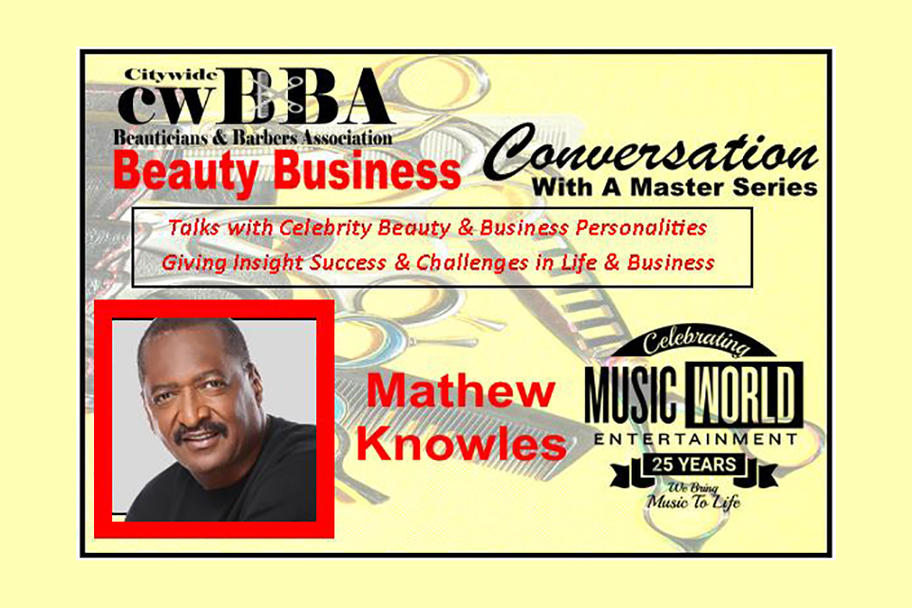 CWBBA Intimate Beauty Series
CityWide Beauticians & Barbers Association is excited to host an exciting new platform to Houston's beauty scene, "Intimate Beauty Series with the Masters". Each session we'll have an intimate conversation with one or several of the Beauty Industry's members & friends.
We open with "Music Mogul" former salon owner "Mathew Knowles" whose business and career development skills are phenomenal.
Join us as we have an intimate conversation about his journey through life as an entrepreneur, media development, the entertainment manager, beauty business success & more.
For More information on Mathew Knowles visit our website: CWBBA.weebly.com