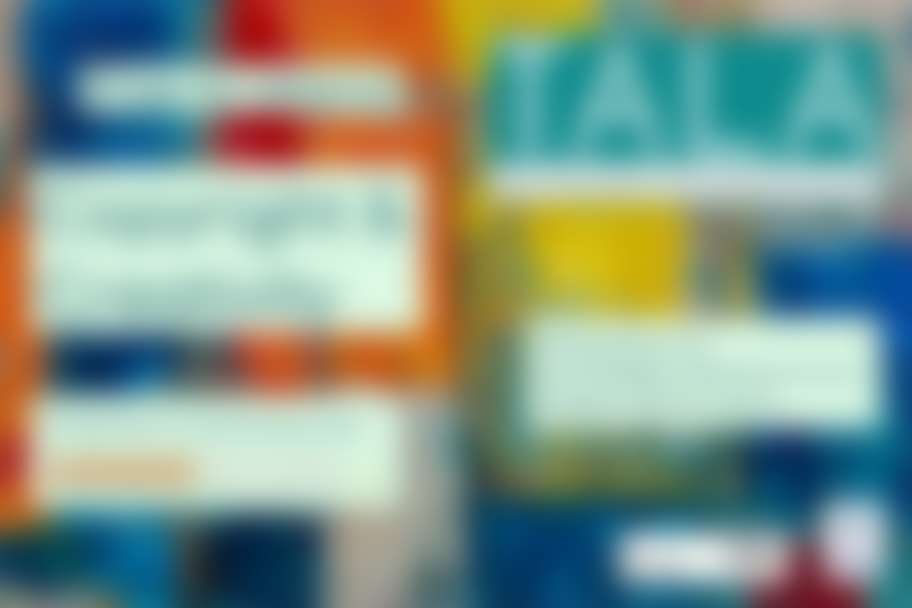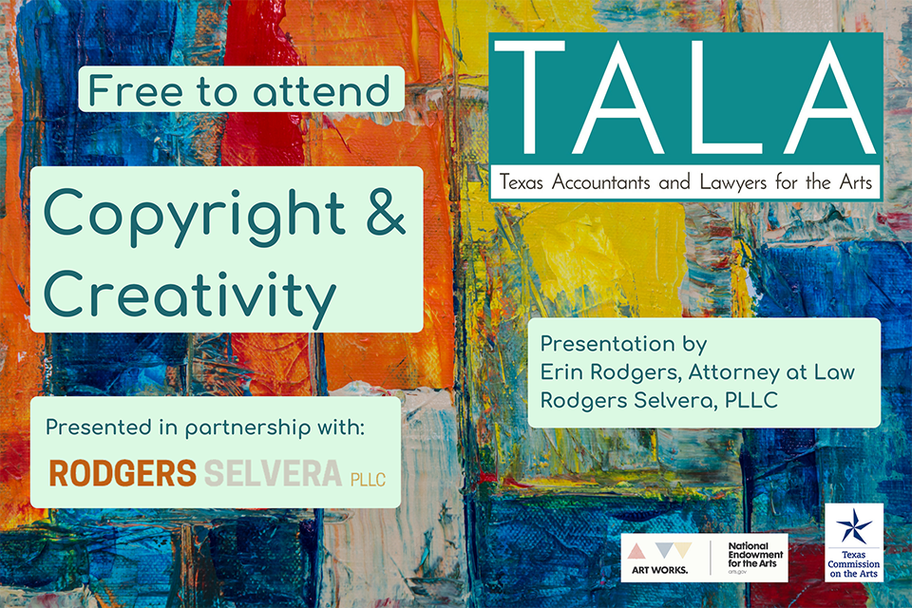 A comprehensive discussion of copyright fundamentals
Presented by TALA and Rodgers Selvera PLLC
Is your art protected? Join TALA for a comprehensive discussion of copyright fundamentals and how to protect your work. This multidisciplinary presentation includes what your rights are as a copyright owner, registering your work, the fair use of copyrighted material, and more. There will be time allowed for Q&A after the presentation.
Meet the speaker, Erin Rodgers, Attorney at Law:
Erin has been practicing entertainment and nonprofit law in the Houston area since 2007. Erin holds a Bachelor of Music in Music Business from Loyola University New Orleans, and a J.D. from the University of Houston Law Center. She has spoken at many entertainment industry events and teaches copyright and business courses at the Art Institute of Houston. She has served on the Texas Entertainment and Sports Law Council and is a member of NARAS. She was a past legal director at Texas Accountants and Lawyers for the Arts.
In addition to practicing law, Erin is a classically trained clarinetist, and also plays the piano, accordion, and guitar. Erin has performed as a vocalist with Dave Brubeck and the Louisiana Philharmonic Orchestra and currently performs with Houston indie rock bands The Wheel Workers and Glass the Sky, as well as with several other groups.