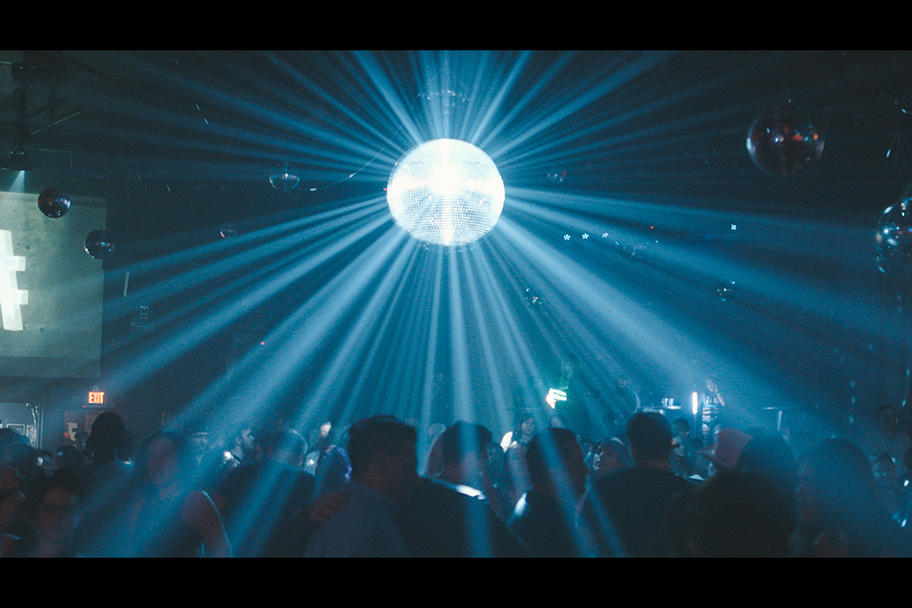 Performance
4/9, 7:30-8:30pm
Doors open at 7pm. Arrive early to grab a drink and secure your spot at the show!
Opening Night Celebration featuring DJ Set by Wild Moccasins
Immediately following the performance
Rich's
2401 San Jacinto St.
Nightlife is not just a scene for entertainment. Clubs are intersections free from the repression and struggles of everyday life. Or at least they should be. - Honey Dijon, Artforum, Summer 2017
Ten Tiny Dances®: Nightlife brings together artists, dancers, and club scene icons from Houston and beyond for a night of performances that reflect on the ways in which the cultural knowledge unique to individual club cultures is transmitted and archived through dance, gesture, fashion, and music. Ranging from Texas-style vogue and drag to New Orleans bounce and underground ChicanX house, this constellation of individual performances draws attention to the fluid nature of nightlife culture, in which categorization, identity, and aesthetics are continually challenged, adapted, and evolved. Participating artists include Brittani Broussard and Leticia Contreras, Marky DeSade, An'Marie Gill, House of Kenzo (Brexxit and Grapefruit with music by LeDef), Devin Kenny, Neon Mavericks (Justin Butterfras and Mark Evans), T.J. Dedeaux-Norris, Santa Muerte (Sines and Panchitron), Danielle Quinn, and Jennif(f)er Tamayo. Following the performances, Rich's nightclub will open up to an after party with a DJ set by Wild Moccasins.
Created in Portland, Oregon in 2002, Ten Tiny Dances® continues to be produced by founder Mike Barber and others, by permission. See tentinydances.org for more information.
ABOUT THE ARTIST
Max Fields (Houston, TX) joined the Cynthia Woods Mitchell Center for the Arts as Program and Outreach Coordinator in October 2018. His recent curatorial projects include The Color of Love an exhibition featuring Peggy Ahwesh, Julia Brown, and Skylar Fein; Not Quite Verbatim (2018), an exhibition presented at the Hessel Museum of Art, featuring Jay Chung and Q Takeki Maeda, D'Ette Nogle, Amie Siegel, and Audra Wolowiec; a commissioned project by Ian Wilson titled A Selection of Discussions published in Accessions Journal in 2018; Barry Elkanick: Proceed to the Nearest Exit (2016); Public Communication: Performing Knowledge of the Body (2015) featuring Jessica Borusky, Melanie Gilligan, Sarah Hill, Katherine Hubbard + MPA, Autumn Knight, and Katharina Swoboda; and do it: houston (2013) among many others. He has held positions at the Institute of Contemporary Art, Los Angeles, The Contemporary Arts Museum Houston, and the Modern Art Museum of Fort Worth. From 2012-2016, Fields served as the Director and Curator of Suplex Projects, a curatorial platform based in Houston, TX, and Chicago, IL. He is a recent graduate of the Center for Curatorial Studies at Bard College.
NOTES
All-ages event. Audience members under 18 must be accompanied by an adult. Some performances may feature nudity and/or explicit music. Limited seating will be available for those who need it. Please be prepared to stand and walk for the performance. Cash bar and on-site valet parking.
Duration: 60 minutes