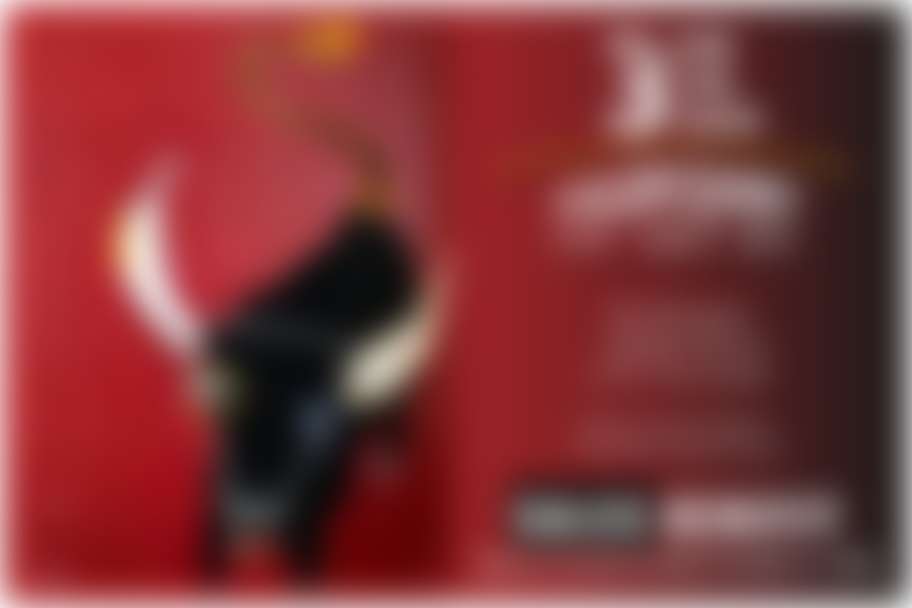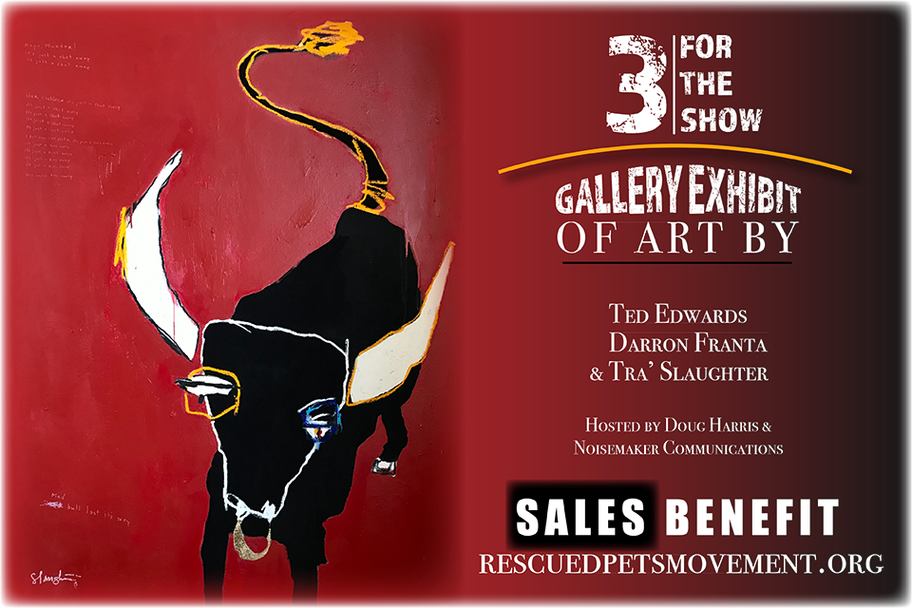 Art Exhibit by Ted Edwards, Darron Franta and Tra' Slaughter
A trio of dog-loving artists with ties to Texas will lend their talents and wares to benefit Houston's Rescued Pets Movement in a one day exhibition and art sale dubbed "Three for the Show". On Saturday, June 8, 2019, works by painter Tra' Slaughter, photographer Darron Franta, and objects d'art creator Ted Edwards will be offered for sale between 6:00 and 9:00 PM in the open floor plan Gallery at MATCH. Original works from all three artists will range in price from $500 to $5,000, with prints, limited edition t-shirts and other expressions starting at $50. A generous portion of the sale price will benefit Rescued Pets Movement and their ongoing efforts to address the overwhelming number of stray and abandoned pets in Houston who are at high risk of euthanasia in overcrowded shelters.
The event, which is open to the public at no charge, was conceived by Houstonian Doug Harris of Noisemaker Communications who recruited the artists and is providing underwriting for the event. Wine and other beverages will be offered with his compliments.
All three artists will be showing work not previously seen by Houstonians. For Edwards and Franta, this exhibit will be their first exposure in Texas.
"It's been my experience, "observes Harris, "that people who appreciate art often have a place in their hearts for animals as well. I'm hoping to put pet lovers and art lovers together at the same time in the same place and let the love for both fill the room."
Harris acknowledges his personal friendship with each of the artists and notes that their connection to Houston adds an appealing dimension to this show. "I call them my 'three dog knights', says Harris, "and they're doing this out of friendship and love for animals".
About the Artists:
Tra' and his fiancé Amber share their home with dogs Beau and Pedro and cats Pollock and Georgia. His studio is in the Elder Street Lofts which formerly housed Houston's historic Jefferson Davis Hospital. Tra' is a native of Lake Jackson, Texas and has made his home in Houston for years.
Darron and wife Audra are pet parents to dogs Bennett and Cooper. They make their home in Richmond, Virginia. Darron hails from Baytown, Texas and attended Sam Houston State University.
Ted Edwards
Ted plays doggie dad to Atticus Finch who is frequently featured subject in his work. The two live in Kansas City, Missouri. Ted was formerly a program director at Houston's legendary rock station 101 KLOL.