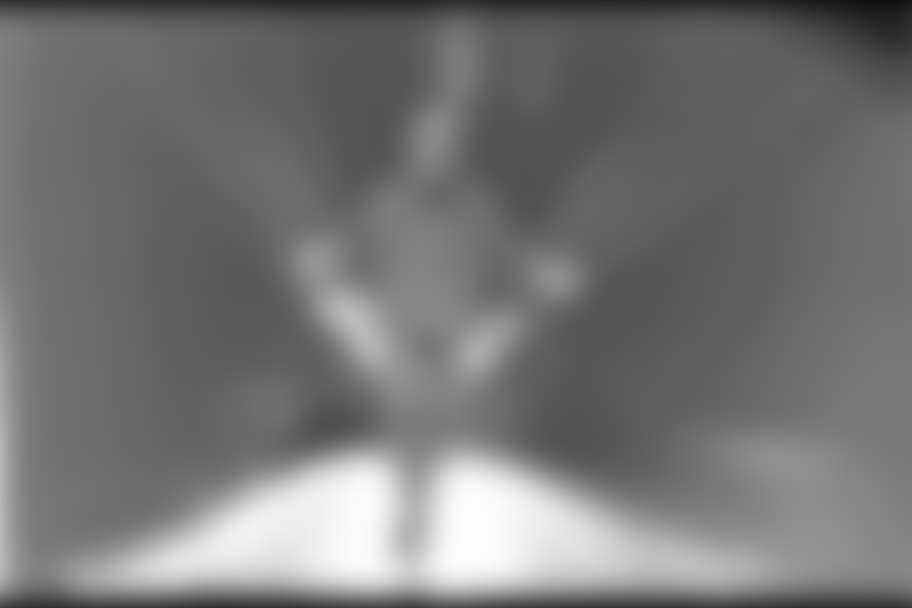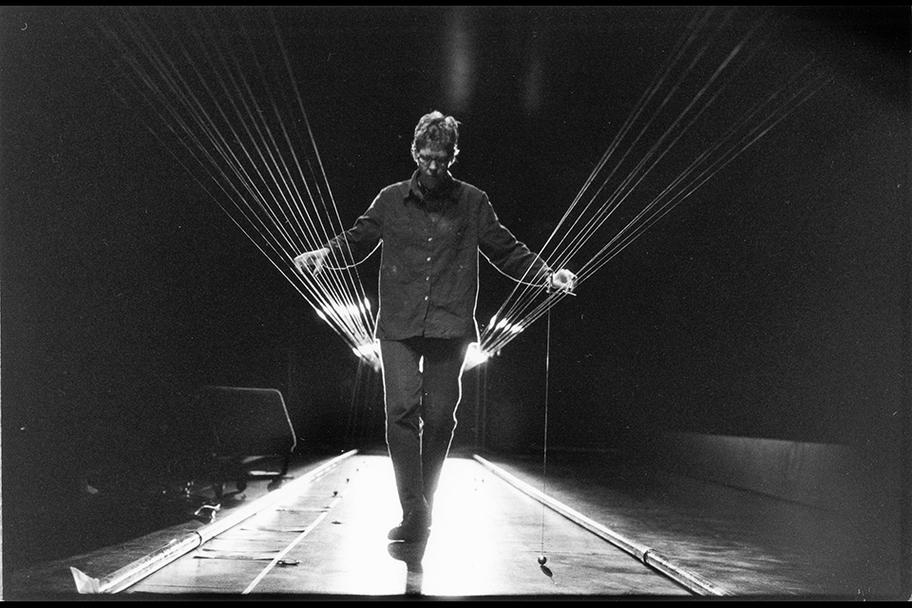 Performance
4/11 & 4/13, 8-9pm
Atrium, Gerald D. Hines College of Architecture and Design
University of Houston
Entrance 18 off Elgin St.
Long String Instrument composer and performer, Ellen Fullman, explores the acoustics of large resonant spaces with her compositions and collaborative improvisations. Fullman will literally "play" the iconic atrium of the Philip Johnson-designed Hines College of Architecture and Design building at the University of Houston, an action first performed in 1994. The title, The Watch, references a specific and repeated experience the artist has had involving vigilance and a wristwatch. For the artist, the title, The Watch, is a reminder of the possibility to transcend mundane existence through maintained focused attention. For the Long String Instrument, Fullman has designed a tablature graphic notation that choreographs the position of her body through the harmonic spectrum of upper partial tones that resides in vibrating strings. With rosin-coated fingers, she bows the instrument lengthwise, drawing out cascading patterns of harmonics that can serve as both melody and harmony. Fullman reminds us that music resides in the movement of air particles. In her work, Fullman says, "resonance is harmony is composition."
ABOUT THE ARTIST
Ellen Fullman (Berkeley, CA) has been developing her installation, the Long String Instrument, for over 30 years. She has been the recipient of numerous awards, commissions, and residencies including: Foundation for Contemporary Arts Grants to Artists (2015); Center for Cultural Innovation Grants (2008 and 2013); Japan/U.S. Friendship Commission/NEA Fellowship for Japan (2007); and DAAD Artists-in-Berlin residency (2000). Fullman has recorded extensively with this unusual instrument. The Long String Instrument (Superior Viaduct, 2015) was first issued on Apollo Records in 1985 and was selected as the number one reissue for 2015 by the Wire. Fullman's work has been cited in many publications, most notably Alvin Lucier's Music 109: Notes on Experimental Music (Wesleyan University Press, 2012) and by David Byrne in How Music Works, (McSweeney's, 2012). She has lectured at numerous colleges and universities including Princeton, Columbia, and Cornell. In 2016 Fullman was named Distinguished Alumni Speaker and Guest Critic at the Kansas City Art Institute.
NOTES
Metered parking available in University of Houston lot 16B.
Duration: 60 minutes