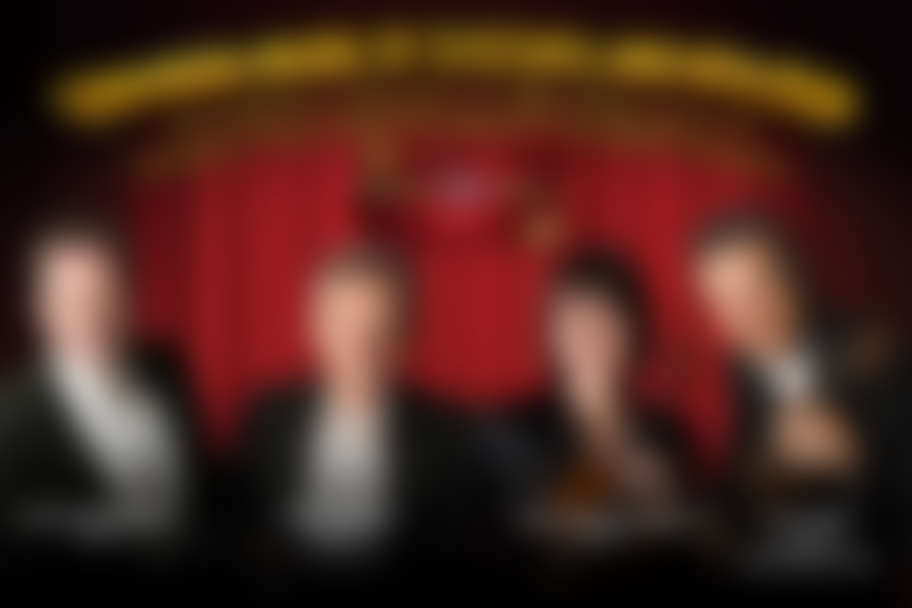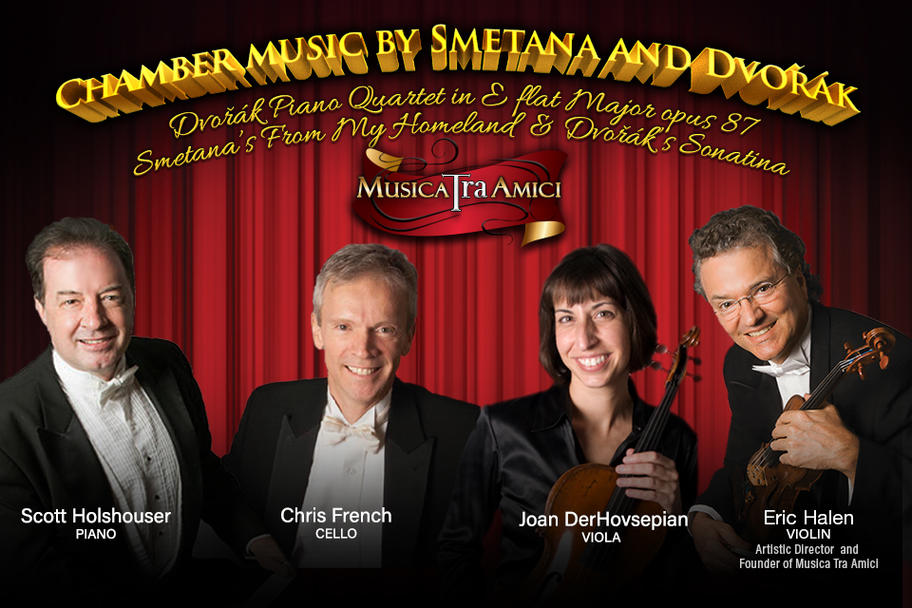 Musica Tra Amici focuses on providing intimate chamber music performances in a relaxed environment - very much like the house party environment for which most chamber music of the 18th and 19th century was originally written.
Due to a family illness our originally planned presentation of Dvořák Songs by Soprano, Susan Dunn, will have to be postponed until a concert next season. In lieu of the Dvořák Songs, this program will now present Smetana's From My Homeland, the Dvořák Sonatina, and the Dvořák Piano Quartet in E Flat Major, opus 87.
For its performances, Musica Tra Amici is very proud to feature some of Houston's very own world-class artists. To perform this very special concert, Musica Tra Amici Founder, Eric Halen, will be joined by some of his Houston Symphony colleagues:
Joan DerHovsepian, Viola - Associate Principal Violist, Houston Symphony
Christopher French, Cello - Associate Principal Cellist, Houston Symphony
Scott Holshouser - Keyboardist for the Houston Symphony
As always, patrons will be treated with a complimentary glass of wine prior to the concert, and a post-concert reception with a complimentary light buffet where patrons can visit with the performing artists and other patrons.