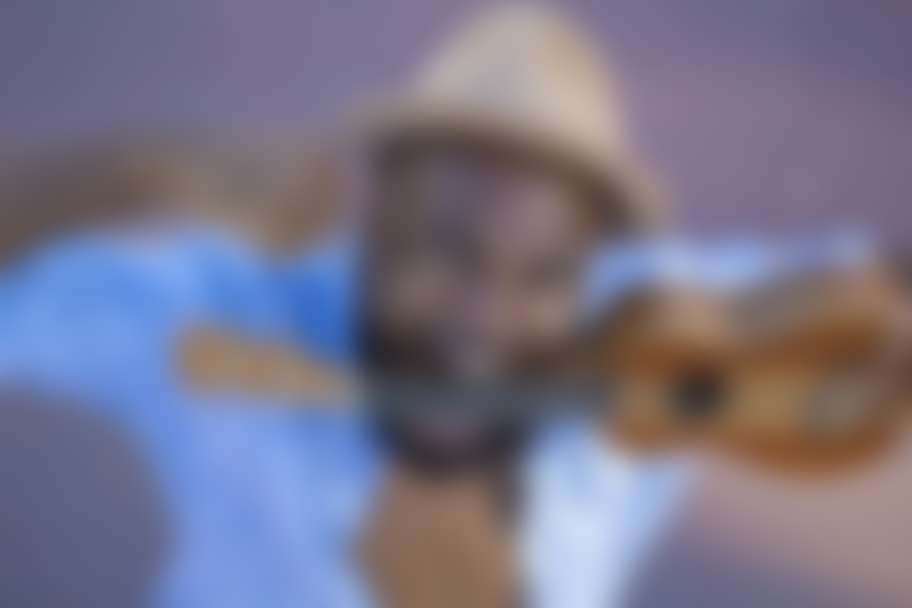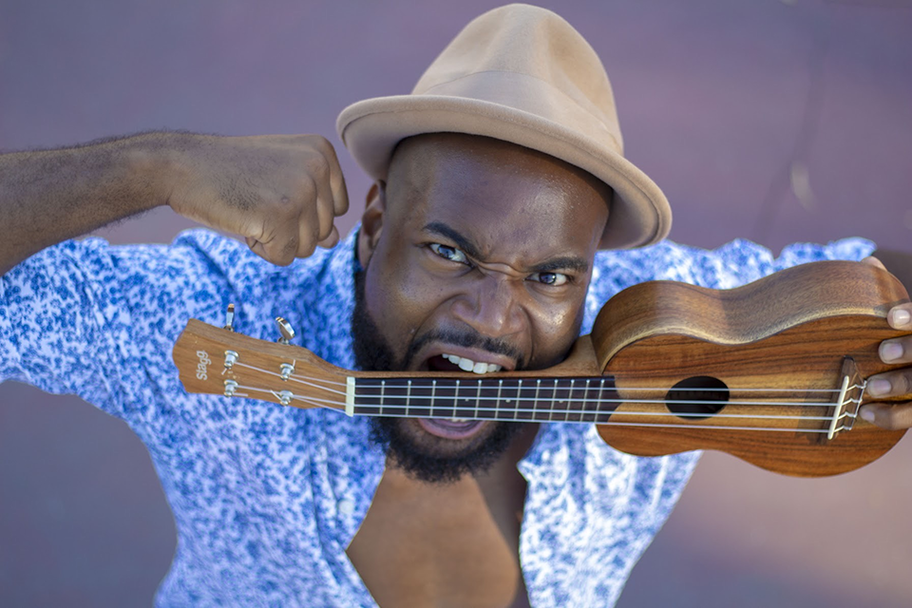 Starring award-winning dramatist Austin Dean Ashford
Armed with beatboxing, ukulele, spoken word poetry, and fantastical animals. (I)sland T(rap) is an Afro-adaptation of Homer's Odyssey remixed. Recently featured and receiving top honors in Scotland, New Zealand, The Kennedy Center, and Off Broadway at TheatreRow in N.Y. (BEST ONE MAN SHOW)
A hip-hop riff about Black Ulysses on an Odyssey of self-discovery and a powerful exploration of a young artist of color navigating the turbulent waters of contemporary American culture while trying to find his authentic voice. (I)sland T(rap) has lyrical poetry, live music, and commentary on Black experience in America, this tour-de-force charts a soul journey on an exotic island where Black Ulysses discovers his place in a society full of gun violence and oppression.
Notes from the Playwright
I am absolutely honored that you have taken the time to come and experience my first one person show, "(I)sland T(rap); The Epic Remixology of the Odyssey". This play originated as a class project during my first year as a MFA graduate student at the University of Arkansas in Playwriting and Acting. I had the privilege of working with Cole Wimpee, who was an MFA director at moment willing to collaborate during an adaptation course we both took together. During the course we began to further develop (I)sland T(rap) into a production that was received by the institution and the local community. This lead to (I)sland T(rap) featuring at the Kennedy Center for KCACTF where the play was awarded 10 National and Regional awards. Then (I)sland T(rap) touredl to the San Diego International Fringe Festival where it 3 of the Top honor awards and a trip paid to New Zealand. Then (I)sland T(rap) feature in New York Off Broadway for the United solo festival at Theatre Row and won best one man show against 400 solo plays. Then (I)sland T(rap) went to New Zealand for Dunedin and New Zealand INternational fringe and won Outstanding performer for both festivals. Then (I)sland T(rap) went to Scotland Edinburgh and was featured as a main stage production for 25 performances with the Assembly at the WORLD'S LARGEST ARTS FESTIVAL.. And has recently sold out Oakland California and West Texas.
However, with all of the plays early success tonight is the first time it will be Featured in the Houston Texas Area. Shout out to H-TOWN
WORKSHOP
Join us for the Hip-Hop Theatre & Film workshop at 11 AM. This workshop is designed for students interested in exploring Hip-Hop Theatre & Film as a means of personal and collective expression through verse-based performance. Austin Dean Ashford will lead the participants through voice and movement exercises and contemporary verse prompts. The workshop will be one-hour in length.