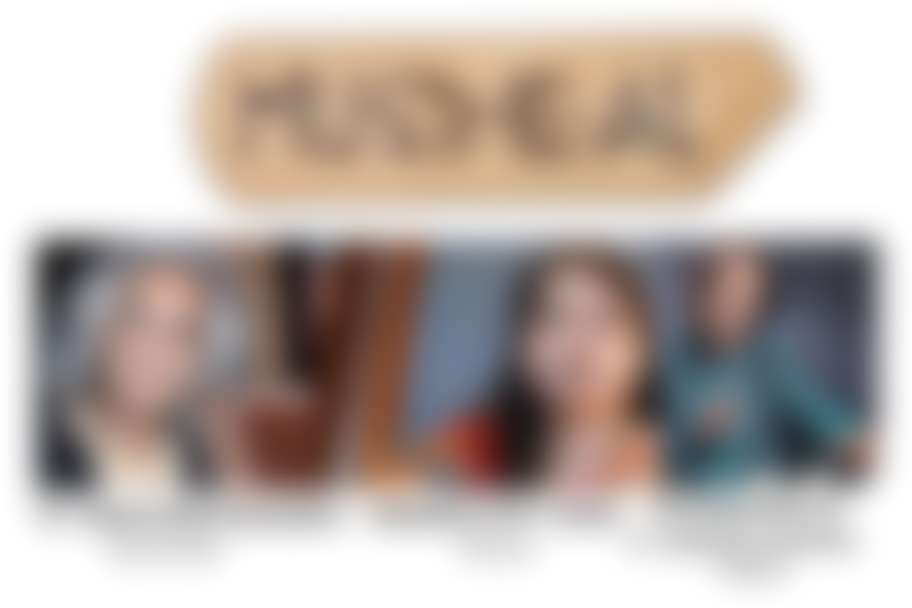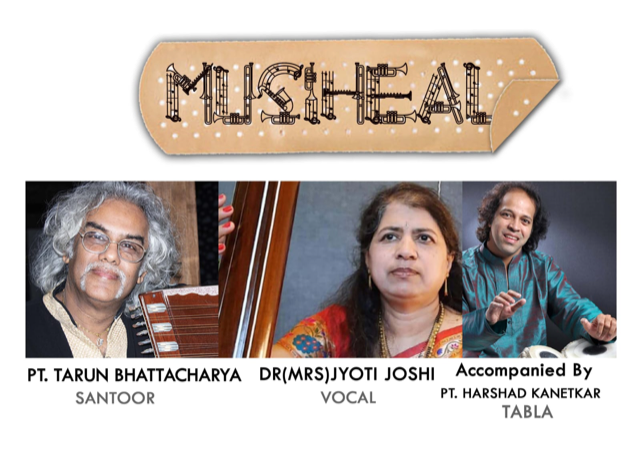 Hindustani music concert by Pandit Tarun Bhattacharya (Santoor) and Dr. (Mrs.) Jyoti Joshi (Vocal)
MusiHeal is a Hindustani classical music concert featuring the Santoor maestro Pandit Tarun Bhattacharya and accomplished vocalist Dr (Mrs) Jyoti Joshi. Pandit Tarun Bhattacharya is a direct disciple of the legendary Sitar player Pt Ravishankar, while Dr.(Mrs) Jyoti Joshi is an acclaimed performer and teacher with a Ph.D. in Hindustani classical music. Both artists will be accompanied on Tabla by acclaimed Pandit Harshad KanetkarWe invite you to treat yourself to some of the finest, timeless compositions of the most erudite musicians of this genre of our times. The concert is presented by Sohini in association with Silambam Houston, Santoor Ashram, Kolkata, and JPJ School of Music, Houston.
More about the artists and organizers
Sohini was founded by Vinay and Swati Deshmukh to promote and preserve all genres of Indian Classical Music. Sohini has organized several concerts at Hyderabad, Kolkata, San Francisco and Bangalore for the last several years. Sohini's mission is to encourage young talented musicians by pairing them up with senior, acclaimed musicians. For more information or to collaborate with Sohini, please contact: vdeshmuk2000@yahoo.com.
Santoor Ashram, founded in 2004 by Santoor Maestro Pt. Tarun Bhattacharya, was set up with the purpose of continuing the legacy and rich heritage of Indian Classical Music and the Guru Shishya Parampara. It imparts musical lessons to very talented yet financially underprivileged music students. The ashram provides them day boarding, instruments and of course musical lessons thereby maintaining the purest form of Guru Shishya Parampara. Santoor Ashram, situated amidst the peaceful tranquility and greenery of rural Bengal, has helped shape the careers of some of the recognized musicians of today.
JPJ School of Music is an esteemed institution dedicated to providing training and propagation of Indian Classical Music internationally. Although currently headquartered at Pearland (Houston), TX, the alumni of the school range from North America (US and Canada), Europe (UK), Asia (Saudi Arabia, Bahrain, Abu Dhabi and India). Student age-group varies from 6-8 years to senior citizens in their 90s. Training is provided in vocal and instrumental (harmonium) faculties of North Indian (Hindustani) Classical Music. The curriculum is flexible and is tailored to the preference of students covering Classical, Semi-classical, Gazal, Bollywood Golden, Devotional (Bhajan), Natyageet (Marathi) and Sugam Sangeet. Additionally, the certification course prescribed by ABGMV (Akhil Bharatiya Gandharv Maha Vidyalaya) is also available. Training is available in one-to-one or in groups in class-room as well as on online platforms (Zoom, Skype, Duo, etc.). Director/Instructor Dr (Mrs) Jyoti Joshi holds various degrees, including PhD (Music), Visharad (Vocal Music), and MA (Music). She is a performing artist and has been teaching music for over two decades outside India in the Middle East, Europe and North America. Contact Mobile: (423) 310-7099 / Email: jpj412@gmail.com
Silambam Houston, Houston's premiere Indian classical arts organization, is honored to partner with Sohini, Santoor Ashram, and JPJ School of Music to bring this rich experience to Houston audiences. Learn more about us by clicking on our presenter page link above, or visit www.silambamhouston.org.