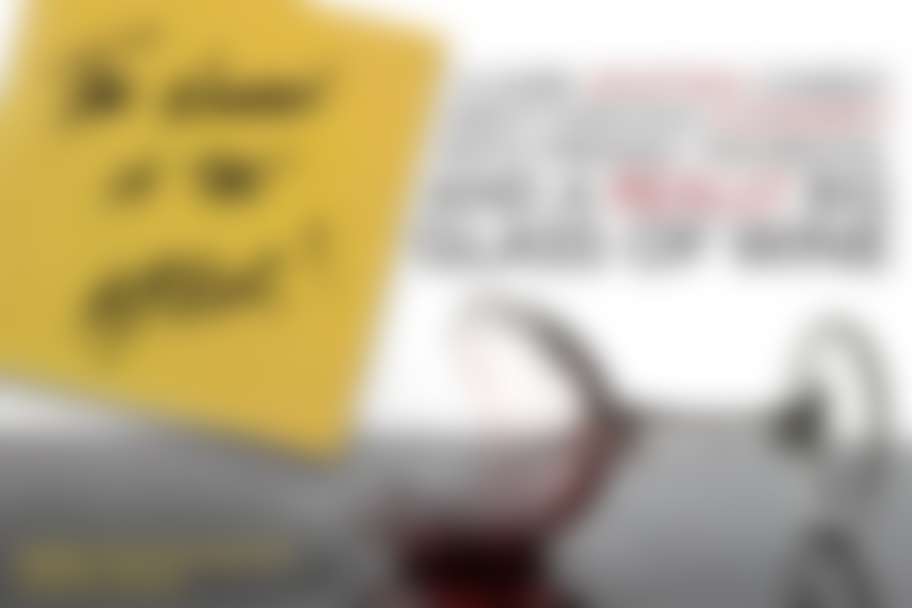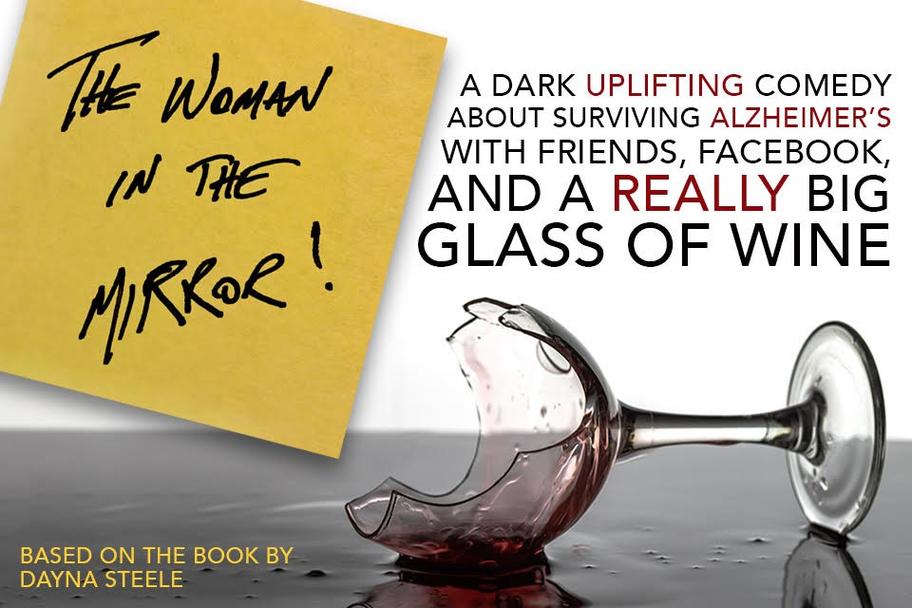 | Date | TIme | |
| --- | --- | --- |
| Thursday, Nov. 4 | 8:00 PM | |
| Friday, Nov. 5 | 8:00 PM | |
| Saturday, Nov. 6 | 2:00 PM | |
| Sunday, Nov. 7 | 2:00 PM | |
| Tuesday, Nov. 9 | 8:00 PM | |
| Wednesday, Nov. 10 | 8:00 PM | |
| Thursday, Nov. 11 | 8:00 PM | |
| Friday, Nov. 12 | 8:00 PM | |
| Saturday, Nov. 13 | 2:00 PM | |
| Sunday, Nov. 14 | 2:00 PM | |
The Woman in the Mirror is a new play based on Texas Radio Hall of Famer and entrepreneur Dayna Steele's 2016 book, Surviving Alzheimer's With Friends, Facebook and a Really Big Glass of Wine. In this best-selling caregiver's memoir, Steele candidly chronicled her mother's journey with Alzheimer's on Facebook with unfiltered observations and dark humor. Now, audiences will be met with Steele's signature refreshing honesty laced with biting humor that stands testament to her personal strength and resiliency in the face of extraordinary and unexpected circumstances.
When her mother, Fran Nicholson, was diagnosed with Alzheimer's in 2013, Steele began posting Facebook messages detailing the family's alarming and shocking struggles, which turned into a therapeutic support and information community encompassing thousands of followers.
As a continuation of her humor and raw emotion in navigating a heartbreaking Alzheimer's journey, The Woman in the Mirror is a living caregiver's manual for navigating the disease from diagnosis through the inevitable end, and it does so with love, laughter, wit and wine. Steele extends her compassion for helping families better understand critical issues associated with Alzheimer's care by incorporating interviews with experts in neurology, long-term care insurance, caregiving, documentation, elder care legal issues and assisted living.
"Throughout my mother's Alzheimer's journey, I needed to live, laugh, love, cry and even rage at the disease," said Steele. "Through this project, the audience is given permission to have those same fluctuating emotions and also to benefit from practical information and the insights offered by subject matter experts."
The Woman in the Mirror is written and directed for the stage by Marley Singletary and is co-produced by Steele, Singletary, and public relations professional Melissa Stevens, whose husband succumbed to Alzheimer's in 2010.
Each performance will be followed by a short Q&A session with Dayna and area Alzheimer's experts that may include a doctor, nurse, professional caregiver, elder law attorney, assisted living expert, and more. Dayna will also be signing books in the lobby after each the Q&A.
The show runs 75 minutes with NO INTERMISSION.
About Dayna Steele
Dayna Steele (Producer/Playwright) is a Texas rock radio Hall of Famer, host of the Rock Star Principles podcast, and a best-selling author of numerous books on success. She is also a popular motivational keynote speaker, serial entrepreneur, Broadway and West End investor (Come From Away, Tina The Musical, Chasing Rainbows: The Early Judy Garland Story, and Andrew Lloyd Webber's Cinderella), and a former US Congressional candidate. Steele and her wonder husband, longtime NASA pilot and author Charles Justiz, live in Houston, Palm Springs, and NYC. They have three grown sons, one bonus daughter, and the occasional rescue dog.
Marley Singletary (Director/Playwright) is an award-winning director, producer, and writer. She holds a MA in Theatre Studies from the Royal Central School of Speech and Drama-University of London and a BFA in Performance from Baylor University. Upon completion of her MA, Marley began her professional directing career in London. In 2011, Marley moved to Houston, and in 2012, she began working for Theatre Under the Stars in various roles before becoming the Associate Artistic Director in 2014. While at TUTS, she co-created the new series with a focus on new works, TUTS Underground. She later joined HITS Theatre as the Director of Artistic Production. In 2017, she served as the Producing Executive Director at Queensbury Theatre where she developed a professional season which included two world premieres and one regional premiere. Marley's directing credits include: The Music Man, Side Show, For Tonight (World Premiere), Breaking Out of Sunset Place (World Premiere), Elf, Violet, Unlock'd (Regional Premiere), The Sweet Potato Queens (World Premiere), Bonnie & Clyde, Striking 12, First Date, Footloose, The Evils of Tobacco, James and the Giant Peach, Jr., The 25th Annual Putnam County Spelling Bee, Zombie Prom, and Elf Jr. Her associate directing credits include Oliver, A Christmas Story, Music Man, Waiting for Johnny Depp, Reefer Madness, The Best Little Whorehouse in Texas, Murder Ballad, Elf, Man of La Mancha, and Edward II. Marley wrote the book for the new musical Lady of Agreda which premiered in Houston in March 2020. Marley is a proud member of SDC. She is a newish resident of Charlotte, NC, where she loves spending time with her partner, Fred, and all of their kids--Carolina, Owen, Ezra, and Johanna.
For Media Inquiries
Melissa Stevens, Stevens Group
melissa@stevensgrouppr.com
713-419-0000
PLEASE NOTE: This performance is 75 minutes with no intermission.
Masks are required of all guests while inside the theater.