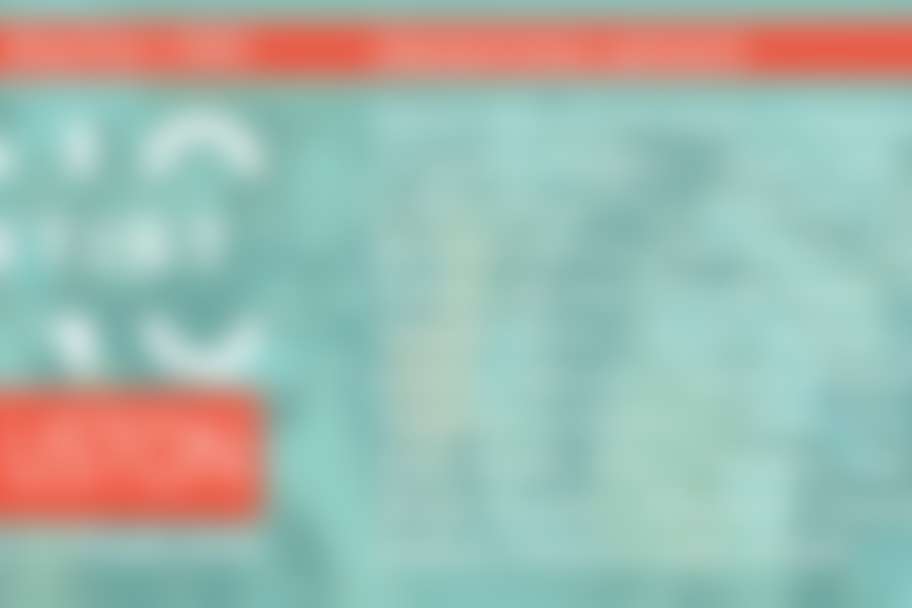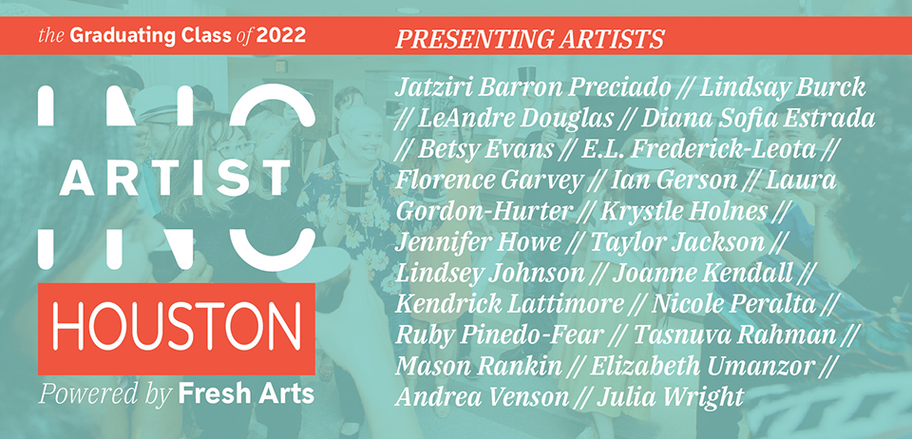 Join Fresh Arts for a special evening celebrating the graduating class of Artist INC Houston 2022
Artist INC, a program of Mid-America Arts Alliance, is an eight-week seminar designed to address the specific professional and entrepreneurial challenges that artists of all disciplines face in their practices. Led by a team of five trained peer facilitators, and designed for up to 25 participants, artists learn and grow together through artist facilitator mentoring, small group activities, large group discussions, multi-media lectures and a remarkable opportunity for networking with other artists. Now in its twelfth year, the Artist INC program has been completed by more than 1,500 regional artists.
Presentation Night is a series of 5 minute presentations by each participating artist showing their work and who they are using the skills and techniques they've gained from this program. Powered by Fresh Arts, 2022 marks the fifth year of Artist INC Houston. Join us in celebrating these 22 Artists.
PRESENTING ARTISTS
Jatziri Barron Preciado // Lindsay Burck // LeAndre Douglas // Diana Sofia Estrada // Betsy Evans // E.L. Frederick-Leota // Florence Garvey // Ian Gerson // Laura Gordon-Hurter // Krystle Holnes // Jennifer Howe // Taylor Jackson // Lindsey Johnson // Joanne Kendall // Kendrick Lattimore // Nicole Peralta // Ruby Pinedo-Fear // Tasnuva Rahman // Mason Rankin // Elizabeth Umanzor // Andrea Venson // Julia Wright
For individuals who cannot attend in person, but would like to join us virtually, please RSVP for a livestream link. This virtual RSVP link will be available until May 10th at Noon.