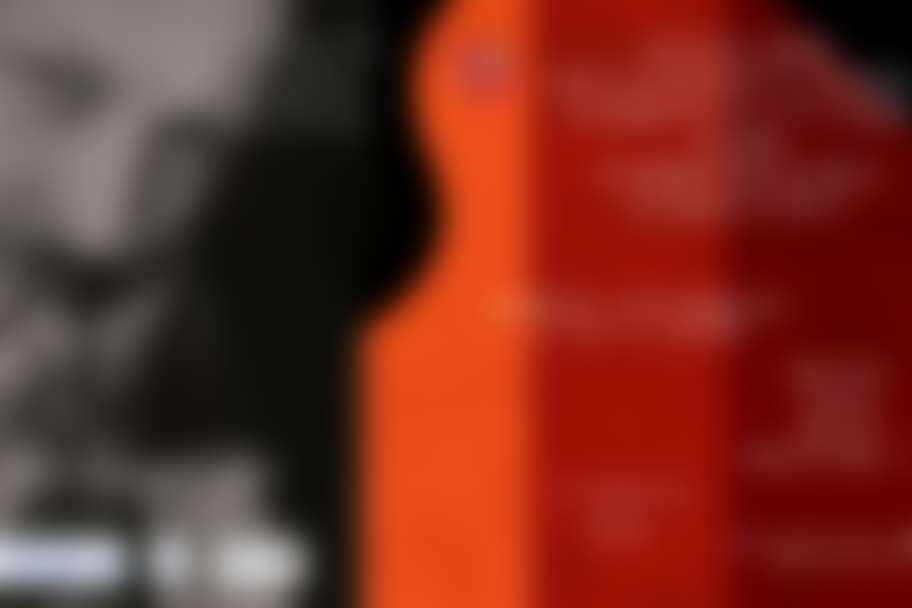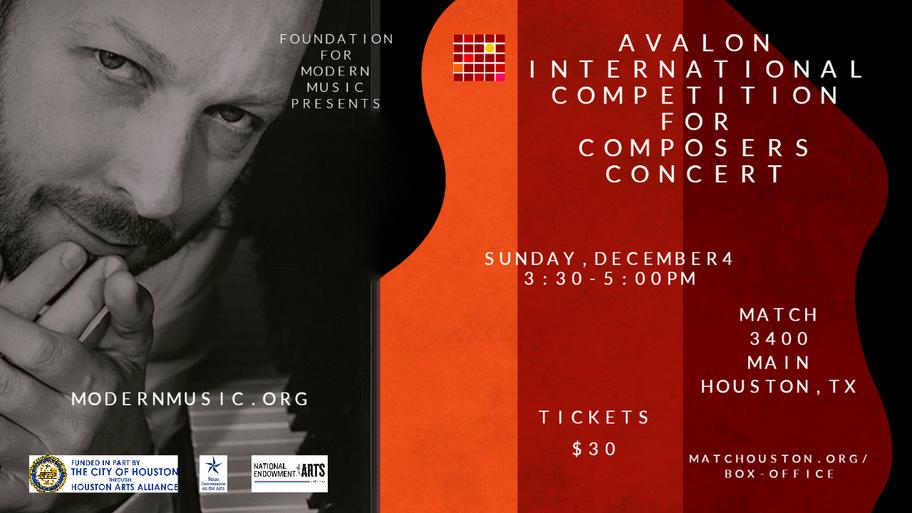 FMM presents Winning Compositions from the Robert Avalon International Competition
Foundation for Modern Music presents
Avalon International Competition for Composers Concert
The annual Avalon International Competition for Composers celebrates new, exciting, and highly original contemporary music rooted in the classical tradition by both young and more-established composers. This signature event organized by the Foundation for Modern Music has grown dramatically, from a local contest for a handful of young composers to an international competition. Renowned judges evaluate entries from around the world.
The competition concert showcases the stellar quality of Houston performing artists and ensembles who relish the challenge of learning and presenting works of great difficulty.
Through the competition, the Foundation for Modern Music honors its late artistic director, Robert Avalon, who helped develop and initiate several important new projects for the foundation - including this competition for composers.
---
Featuring works by Chia Ren Cher, Carolina Bragg, Kai-Young Chen, José Hernandez, Bryan Stanley, Jacob Dalager. and special performance of "Tanao Songs" by Mary-Carol Warwick (lyrics by Lois Alba).
Performers:
Apollo Chamber Players: Anabel Ramirez-Detrick & Oleg Sulyga (violins), Tonya Burton (viola), Matthew Dudzik (cello)
Erik Gronfor (bass)
John C Parker (trumpet), Richard Harris (trumpet), Ian Mayton (horn), Brian Logan (trombone), David Kirk (tuba)
Travon Walker (tenor), Shannon Hesse (piano)
Alexander Potiomkin (bass clarinet), Christopher French (cello), Marc Rosenberg (guitar)
Julia Fox (soprano), Anne Leek (oboe), Paul Boyd (piano)
---
Sunday, December 4
3:30 - 5:00 pm
MATCH - Midtown Arts & Theater Center Houston
3400 Main St. Houston, TX 77002
Tickets: $30.00
Information: office@modernmusic.org
www. modernmusic.org