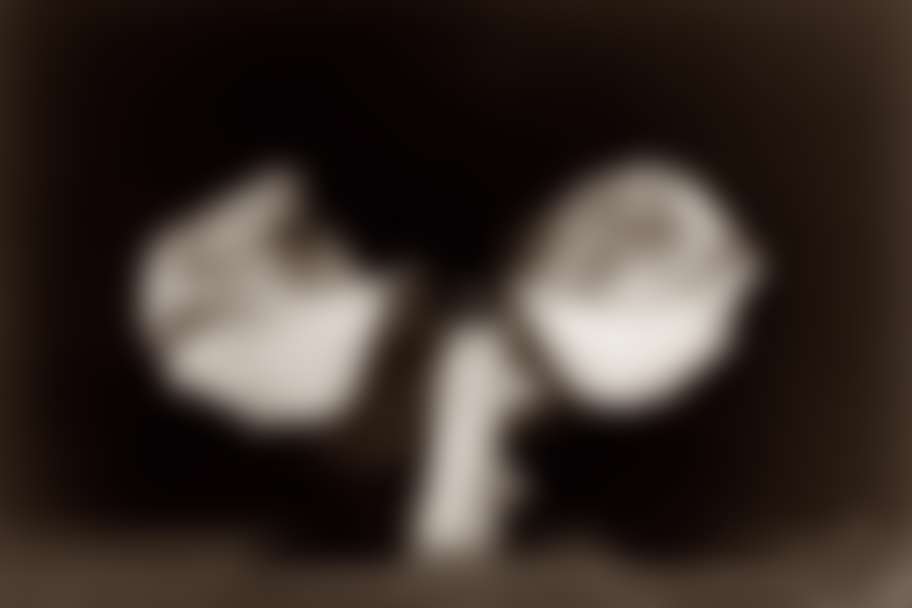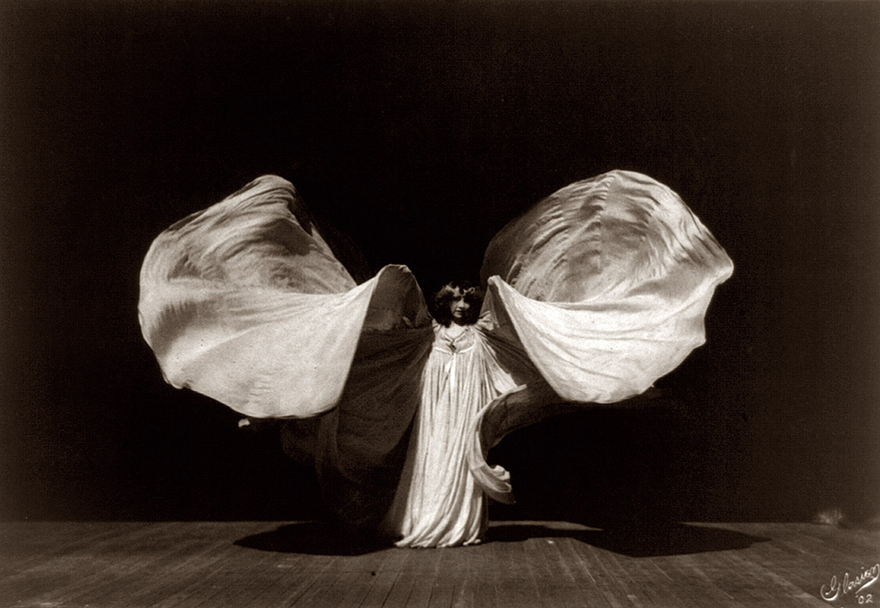 the world premiere of a new chamber opera by Laura Schwendinger, with a libretto by Ginger Strand. Directed by Ken McLaughlin
"I wanted to create a new form of art, an art completely irrelevant to the usual theories…" - Loie Fuller, 1914
Turn-of-the-century Paris was a hotbed of artistic innovation, and cabarets were the furnaces where this innovation was forged. It was here that poets, musicians, painters and bohemians of all sorts rubbed shoulders and laid the groundwork for the expressionist, abstract and modernist movements that continue to shape our culture today. And it was here that an American-born dancer, choreographer and light designer dazzled audiences, inspired artists from Toulouse-Lautrec to Yeats, and redefined modern dance, only to be largely forgotten in the decades that followed. This spring, Musiqa and Stages proudly shine an overdue spotlight on pioneering artist Loie Fuller with the world premiere of a new chamber opera by renowned composer Laura Schwendinger.
Cabaret of Shadows begins after Loie's death, when she remains ever-present in the mind of her lover and long-term partner, Gab Sorere. A theatrical producer, Gab dreams up an evening of cabaret performance, casting women who never actually appeared on stage together in her cabaret of the mind. Her imagined audience is her beloved Loie, an early proponent of free, improvisational dance whose innovations in choreography, lighting, and costuming inspired an army of imitators. Together the women watch and comment on some of the gender-defying and genre-bending performances of women whose work has often been left out of standard histories of cabaret. Filled with love and longing, Gab's ongoing conversation with Loie evokes the Loie's brilliant work too, even as it illustrates the grief of a great lost love.
In recent years Fuller's work has enjoyed a resurgence of interest. 21st century dancers, filmmakers and writers have paid homage to her influence, and even Taylor Swift dedicated a section of her 2018 tour to a recreation of Fuller's legendary "Serpentine Dance."
"Music is the joy of the ears, I wish it also the delight of the eyes…"
Laura Schwendinger was the first winner of the Berlin Prize in Music and is a Professor and Head of Music Composition at UW Madison. Her music has been championed and commissioned by Dawn Upshaw, the Arditti & JACK Quartets, Jenny Koh, Janine Jansen, Matt Haimovitz, ICE, Eighth Blackbird, Lincoln Trio, New Juilliard, Trinity Wall St, American Composers Orchestra, Liszt Chamber Orchestra, NFA, CMA, NewMusic USA, American League of Orchestras; At the Kennedy Center, Lincoln Center, Symphony Space, Berlin Philharmonic, Wigmore Hall, Théâtre du Châtelet, Carnegie Hall, Miller Theater, and the Tanglewood, Aspen, Bennington & Ojai Music Festivals. Her honors include Fellowships from the Guggenheim, Fromm, and Koussevitzky Foundations; Chamber Music America, Radcliffe Institute, Harvard Musical Assoc, Copland House, and the MacDowell, Yaddo, Bellagio, and Bogliasco fellowships. She was the First Prize winner of ALEA III and a recipient of two awards from the American Academy of Arts and Letters, one for "mid-career composers with exceptional talent." Of her Albany CD with the JACK Quart, Colin Clarke wrote in Fanfare "the sheer intensity of the music…is spellbinding, as if the passion of the composer for her subject shines through like a light." Her music is published by Keiser/ Southern Music.
Librettist Ginger Strand is the author of one novel and three books of narrative nonfiction, most recently The Brothers Vonnegut. Strand previously collaborated with Laura Schwendinger on Artemisia, an opera that the New York Times praised for being "…full of big themes set to music of quivering intensity."
Musiqa is proud to team up with Stages Artistic Director Kenn McLaughlin, who will direct this premiere production. The 2021-2022 season marks Kenn McLaughlin's sixteenth season as Stages' artistic leader, following five successful years as the theatre's Managing Director. Kenn has produced more than 100 productions, including record-breaking hits like The Marvelous Wonderettes and Late Nite Catechism series; The Great American Trailer Park Musical and revivals of the theatre's landmark original musical Always…Patsy Cline; as well as pivotal world and U.S. premieres such as De Kus, Black Pearl Sings, An American Brat, Miss Teen, nine original Pantomime productions, and The Great American Trailer Park Christmas Musical. He has directed over 30 shows for Stages.
Cabaret of Shadows features singers Julia Fox, Megan Berti, Shannon Murray, Albert Stanley, and Scott Clark, and an instrumental ensemble including Doug DeVries (flute), Maiko Sasaki (clarinet), Jacob Schafer (violin), Nick Pelletier (viola), and Bree Ahern (cello), conducted by Eiki Isomura.