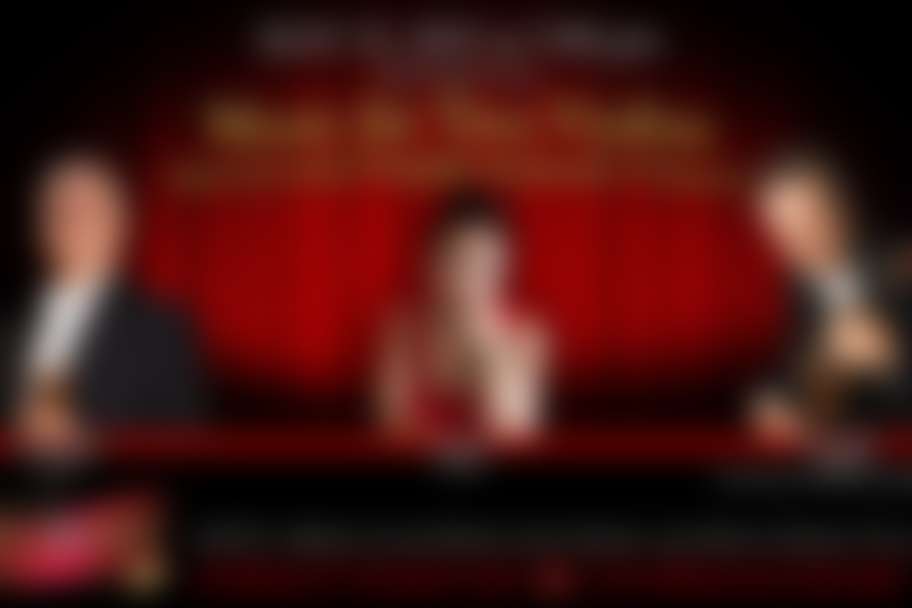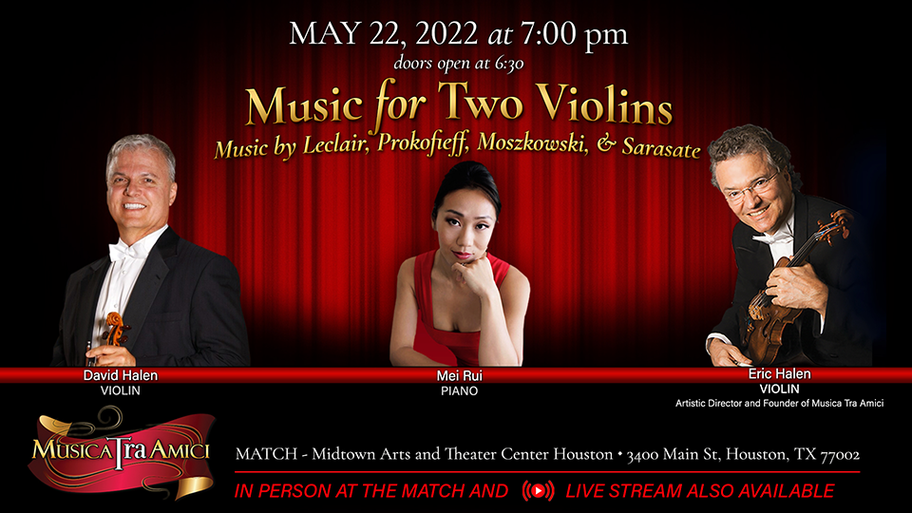 Did you miss the live event? Purchase your Video-On-Demand access now!!
Available through June 5 at midnight.
Join us for an intimate evening of chamber music performed much as it was originally written for - an intimate gathering of friends for a house party featuring gifted artists to perform this wonderful genre of music. For this performance, Eric Halen - Co-Artistic Director and founder of Musica Tra Amici will be joined by his brother, David Halen - Concertmaster of the St. Louis Symphony and award winning pianist, Mei Rui. They will be performing chamber music by Leclair, Prokofieff, Moszkowski, and Sarasate.
6:30 PM
Doors Open
7:00 PM
Performance
After the performance, audience members will have the opportunity to meet the musicians and ask question about the performance and the musician's themselves.