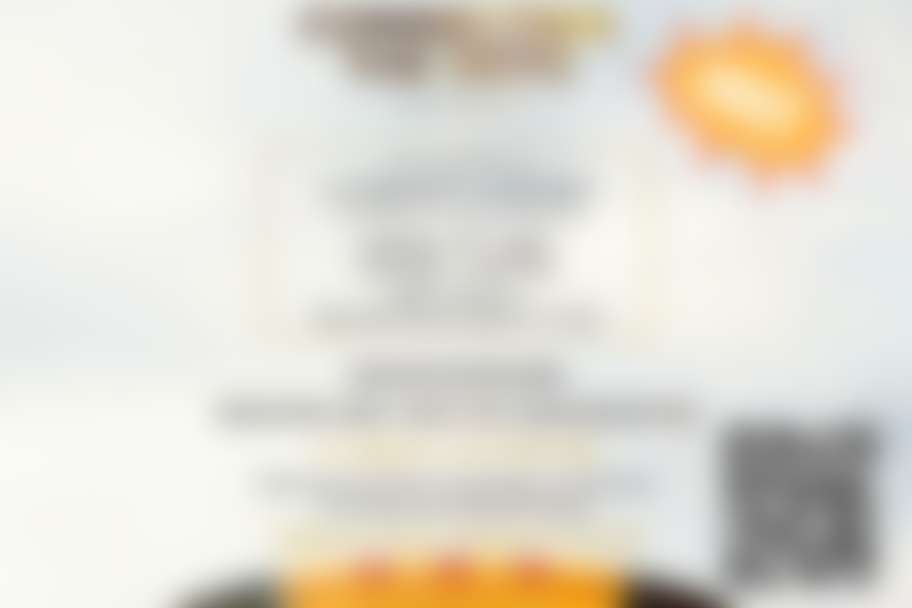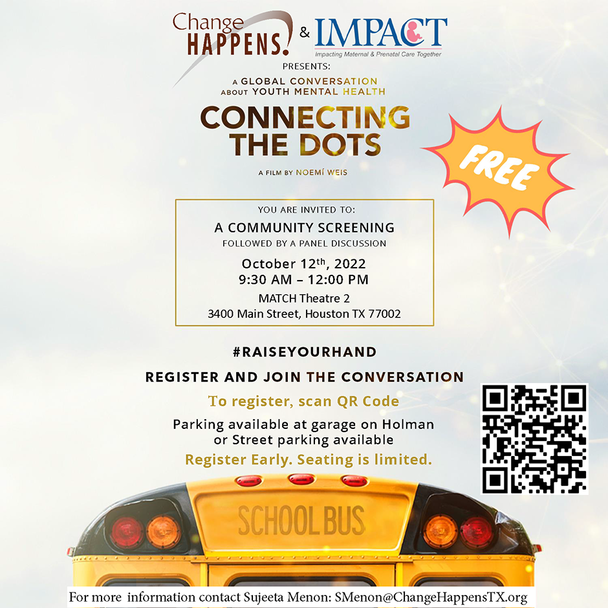 Documentary and Panel Discussion on Youth Mental Health Presented by Change Happens! and IMPACT Collective
Free Admission with RSVP
Register early! Space is limited!
Change Happens! and IMPACT Collective bring to you a powerful film which highlights and addresses youth mental health. After three years of intense work on research, development and production of this global film, Connecting the Dots comes to the world at a time when mental health is a universal problem that affects almost everyone. Under the present situation of COVID-19, atop of growing unrest around systemic racism, sexual orientation, gender discrimination and so much more, the topic of Connecting the Dots is more relevant than ever before as it highlights all of these issues as key factors in affecting mental health, especially in young people.
The event starts with a 55-minute documentary screening, followed by a panel discussion of esteemed guests who will discuss youth mental health in Houston, TX. More information on the panelists will be provided soon.
View the preview:
For more information go to www.connectingthedotsfilm.com