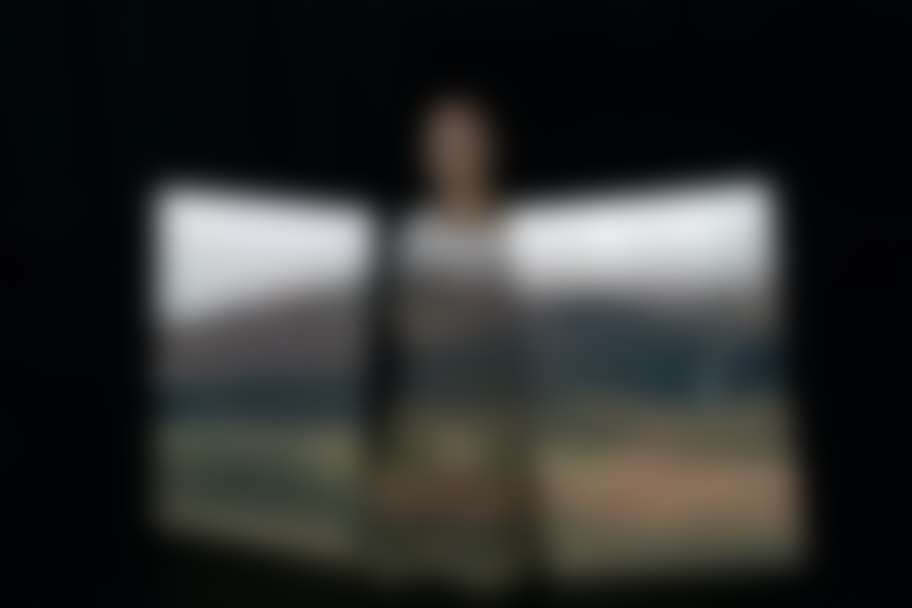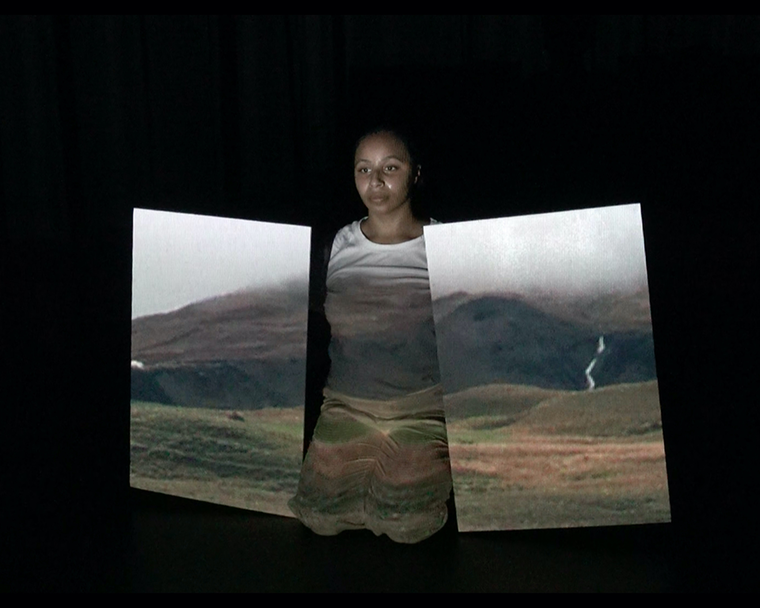 | Date | TIme | | Note |
| --- | --- | --- | --- |
| Friday, Sep. 16 | 7:30 PM | | Student Preview |
| Saturday, Sep. 17 | 7:30 PM | | Opening Night |
| Sunday, Sep. 18 | 7:30 PM | | |
| Monday, Sep. 19 | 7:30 PM | | |
| Thursday, Sep. 22 | 7:30 PM | | |
| Friday, Sep. 23 | 7:30 PM | | |
| Saturday, Sep. 24 | 7:30 PM | | |
| Sunday, Sep. 25 | 4:00 PM | | |
Mapping & Glaciers reflects on the changing landscapes, both metaphorical and actual, of our times. With choreography/film/direction by Karen Stokes and original music by Samuel Lipman, the performance merges film, dance, and music to explore human concepts of territory and connection in a world of melting glaciers.
Mapping & Glaciers explores human interaction and nature through the vast, contradictory, and beautiful identities of maps. The project examines manmade and natural boundaries that challenge humans through tribalism and constructs of power, and the shifting shape of our geological environment under the influence of climate change. While the work questions the often-devastating absurdity of human choices, it also speaks to the resiliency of human nature. Mapping & Glaciers creates space for hope, for the possibility of connection and interconnection.
Karen Stokes has been creating dance theater since her student days at the High School for the Performing and Visual Arts in Houston. She is grateful for the recognition she has received from reviewers, colleagues, and audience members, as well as through awards, grants, and donors, over the last 40+ years. Connection with dancers, artists, and audience members remains central to her practice, continuing to inform her belief that art is a bridge over differences. Karen Stokes has her BFA in dance from Ohio State University, her MFA in choreography from UCLA, and has been Director of Dance at the University of Houston since 1998, where she is a Full Professor. She has choreographed over 50 repertory works, 12 evening length projects, 5 large-scale site-specific works, and multiple "dance for camera" projects. Karen Stokes lives in Houston with her husband and 3 cats.
Sam Lipman is an award-winning multi-media composer in the Austin area, where he teaches Film Scoring and Electronic Music at the University of Texas. Most recently Sam composed and orchestrated score for Terence Malick's Way Of The Wind featuring the Budapest Symphony Orchestra, co-scored Richard Linklater/Cate Blanchett's Where'd You Go Bernadette, and composed the all-electronic score for Ramona Diaz' Sundance-Acclaimed documentary A Thousand Cuts featuring George and Amal Clooney. His score for 2017 documentary Southwest Of Salem shortlisted for an Oscar© for Best Original Song In A Movie, and his work on theatrical play Matawan won the 2019 Austin Critics Table Award. He has composed works for the New Jersey Symphony Orchestra, recorded with Justin Timberlake, and composed several theater scores for UT Theater & Dance Department, where he held the Composer-In-Residence position for two years. Sam's classical works are performed internationally, most recently in NYC's Carnegie Hall. Sam is most passionate about the power of storytelling in music, and grateful for the opportunity to work and teach in his chosen field.
Artistic team: Clint Allen - Lighting Designer, Ashley Horn Nott - Costume Designer, Performers - Brittany Bass, Bethany Logan, Bryan Bradley Peck, Michelle Reyes, Davis Stumberg.
For more information: www.karenstokesdance.org
Preview on Mapping & Glaciers:
https://thedancedish.org/years-in-the-making-charting-the-return-of-karen-stokes-dance/