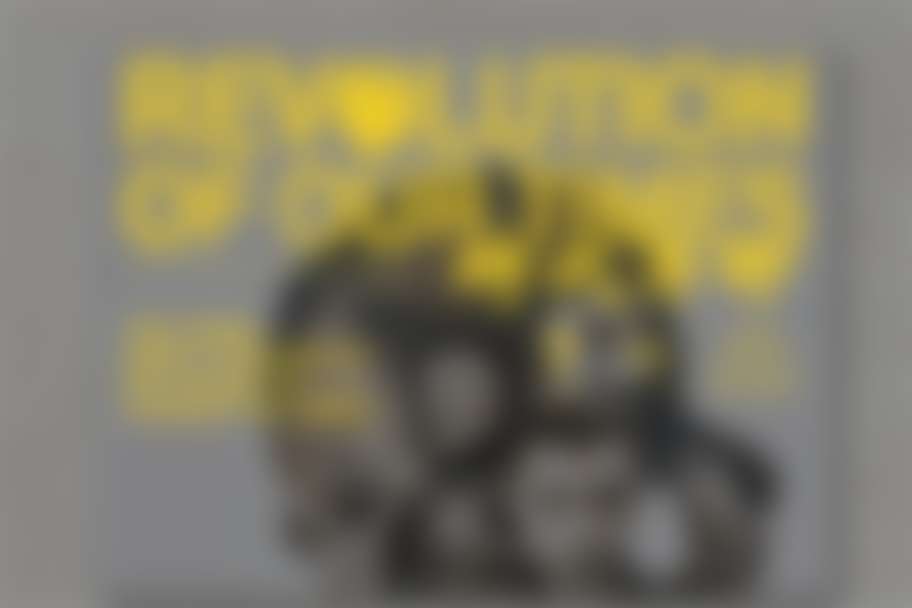 A film by Hongkongers | U.S. Nationwide Screening
For the first time, the Cannes-premiered, award-winning film "Revolution of Our Times" is coming to Texas. Banned in Hong Kong, the documentary looks into the human stories behind the 2019 protests in Hong Kong, one of the biggest social movements in recent China. Whether from Hong Kong or not, you are guaranteed a powerful experience. "We saw it, we loved it... we decided it was important to screen it," said Director Thierry Frémaux regarding its debut at Cannes. Join us at this meaningful screening, which also includes a panel discussion and merch sales featuring works by Hong Kong artists.
Schedule
6:15- 6:40pm Merch sales session 1 (Lobby)
6:45- 9:20pm Film (Matchbox 4)
9:20-10:05pm Merch sales session 2 (Lobby)
9:30- 10:00pm Panel discussion (Matchbox 4)
Film Synopsis (Official Youtube channel with trailer)
Over the past fifty years, Hongkongers have fought for freedom and democracy but have yet to succeed. In 2019, the "Extradition Bill" which would have allowed the extradition of Hongkongers to China opened a Pandora's box, turning Hong Kong into a battlefield against Chinese authoritarian rule. The award-winning director of "Ten Years: Self Immolator," Kiwi Chow, made this documentary to tell the story of the movement, both with a macro view of its historical context and up close and personal on the front lines. The 2019 movement is always labeled with the characteristics of "decentralized leadership", "be water" (flexible tactics), "do not split" (unity but in different ways) and "blossoming everywhere" (protest all over the territory). The film covers seven teams of protesters with different stories which are put together as a comprehensive picture of the versatile movement.
Film details
Running Time: 152 minutes
Language: Cantonese
Subtitles: English
---
Director's bio
Kiwi CHOW graduated from the Hong Kong Academy for the Performing Arts with a Bachelorand a Master of Fine Arts. His first feature film, "A Complicated Story" (2013), was selected forthe 37th Hong Kong International Film Festival and won the Award for Young Artist (Film) atHong Kong Arts Development Awards 2014. Kiwi went on to direct the 'Self-immolator' section of the multi award winning and highly controversial film 'Ten Years'. 'Ten Years' won Best Film inthe 35th Hong Kong Film Awards and was viciously criticized by the Chinese state media. 'Ten Years' became a cult classic in Hong Kong and is now available on Netflix. Kiwi Chow's newest feature film "Beyond the Dream" received stellar box office results in Hong Kong during its release in the Summer of 2020. It also won the Best Adapted Screenplay Award (57th Taipei Golden Horse Film Awards) and received six nominations in the 39th Hong Kong Film Awards.
Director's statement
Within the narrative of the big event, this documentary also weaves in short stories of the protesters. There is no leader in this movement, which is rare in the global history of resistance. Everyone is of great significance to this movement. Every single participant is a brave soul. Masked demonstrators on the front line are allowed to speak their mind through the medium of a documentary. The audience is unable to see their faces, but they can enter their hearts and allow the protestors to present their brave, yet fragile souls.
In 2019, the Hong Kong people rebelled against the proposed extradition bill to amend the 'Fugitive Offenders Ordinance'. And in 2020, the regime replaced it with the more dire 'National Security Law'. Living under fear, the interviewees had to wear face masks, the production staff had to remain anonymous, and we will have to live with the fact that this documentary cannot be screened publicly in Hong Kong due to heavy monitoring by the government.
We have lost contact with some of the interviewees in the film, some went into exile, and some are serving sentences in prison. The people of Hong Kong have indeed given up a lot during this tumultuous period. And as a film director, it is my responsibility to take the risks and document the resistance.
It was not the times that chose us, but we chose to change the times.

Panelist's bio
To be announced on TX4HK's social media
Activist artists featured in the merch sale
Helen So (webpage, Instagram)
vawongsir (webpage, instagram)