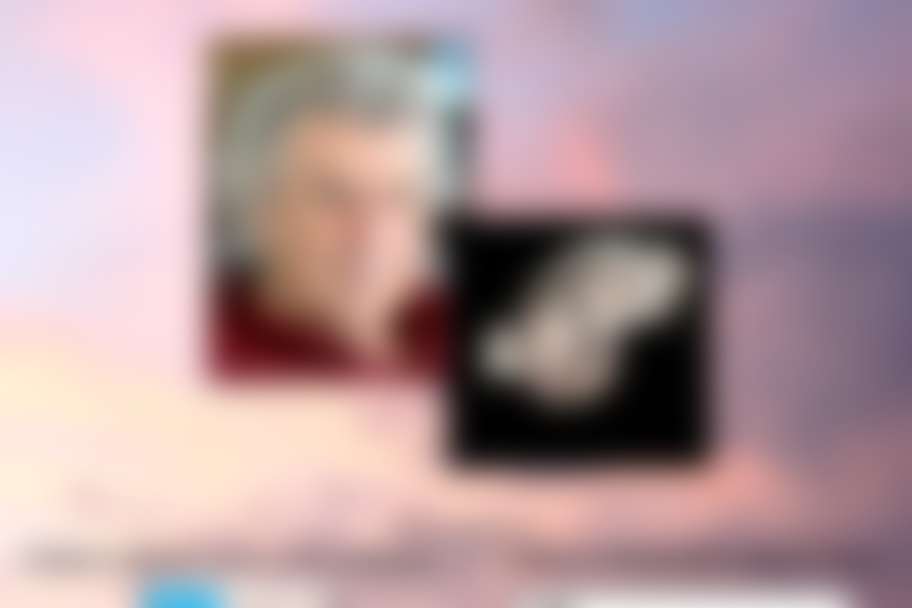 SPECIAL PERFORMANCE TRIBUTE FEATURING RENOWNED CONTRALTO ALEXANDRA GRAVAS PERFORMING SONGS FROM GREECE, INCLUDING PIANO BY JÓZEF OLECHOWSKI AND INTRODUCTION BY ALEX KALAMARIDES
The world-renowned composer of Zorbas the Greek, Mikis Theodorakis, is considered to have been the greatest Greek composer of the twentieth century, a symbol of Greece, and a hero in Greece's political struggles. His music has travelled the world like that of no other Greek composer before him. His endless numbers of songs were sung by the Beatles, Shirley Bassey, Nat King Cole, Edith Piaf, and many more. The internationally renowned Greek contralto Alexandra Gravas has had the honor to work with the great composer on various occasions from the start of her career on stage and on recordings including the Symphonic song Raven with the composer himself conducting the St. Petersburg State Academic Capella Symphony Orchestra. She has travelled the world singing his songs in her recitals to high acclaim. "Each of Alexandra's interpretations is a thorough penetration into the most hidden aspects of my work." -Mikis Theodorakis
Following a brief introduction to the legacy of Mikis Theodorakis by Dr. Alex Kalamarides, Alexandra will interpret with her unique voice an assortment of songs representative and evocative of the great composer and his times, accompanied on the piano by Mexico City resident pianist, Mr. Jozef
Olechowski.
The event is sponsored and presented by the Hellenic Cultural Center of the Southwest (HCC-SW) and the Hellenic Professional Society of Texas (HPST).
---
Brief Bios:
Mikis Theodorakis was born in 1925 on the Greek island of Chios and studied at the Athens and Paris conservatories. A member of the wartime resistance, he remained active in politics and served several times in the Greek parliament. He is best known outside Greece for his film scores, including Zorbas the Greek (1964), Z (1969), and State of Siege (1972). He composed seven symphonies, four operas, oratorios, ballets (including Antigone, 1959), and more than 1,000 songs that have reached cult status in Greece. He is viewed as Greece's best-known composer and is regarded in his homeland as a national hero. "Mikis Theodorakis is an incredible man who has led a lifelong struggle for the music in Greece, and at the same time for the freedom that evidently has to accompany this music. I doubt if there has been another life that shows so strongly the connections between revolutionary art and political freedom." -Arthur Miller
Alexandra Gravas (alexandragravas.com) has performed in major concert halls around the world including China, Germany (Alte Oper Frankfurt, Munich Philharmonie), Great Britain (Queen Elisabeth Hall, The Barbican, The Purcell Room, The Dukes Hall), Greece (Megaron Concert Hall, Olympic Stadium, Herodion Atticus, Roman Agora), Belgium (Palais des Beaux Arts),Holland (Concertgebouw), Japan (Bunka Kaikan), Vienna, Spain, Israel, Sweden, Cyprus, Turkey, Hungary, Italy, the USA, Malaysia, Chile, Brazil, The United Emirates, Mexico and Lebanon.
In January 2017 she was awarded with the Greek UNESCO prize for her contribution to the ARTS. She belongs to the new generation of Greek singers that very successfully combines the western traditional classical singing with her Greek musical roots, reflected in her sampling and interpretation of Theodorakis' Phaedra.
No wonder Alexandra has been referred to as "Cultural Ambassador" for her country, Greece.
---
Synopsis of Show (contralto Alexandra Gravas with pianist Józef Olechowski):
Introduction (Alex Kalamarides)
Axion Esti songs (poetry by Odysseus Elytis):

Me to lichno tou astrou
Anigo to stoma mou
Tis agapis emata
Ena to chelidoni

Epitaphios Songs (poetry by Yiannis Ritsos):

Recitation by Alex Kalamarides
"Mera Maiou"
Pou petakse t'agori mou

Epiphania songs (poetry by Georgios Seferis):

Recitation in English (Alex Kalamarides)
Anthi tis petras
Kratisa ti soi mou
Mesa stis thalassines spilies
Sto Perigiali

General (poetry by Pablo Neruda):

"Y el hombre recogió": USA premiere, live on stage
(taken from the song LOS LIBERTADORES; arrangement by Alexandra Gravas and LOS MACORINOS by special permission by the composer himself Mikis Theodorakis; world premiere on the CD SONGBOOK 3/ EL AMOR ES VIDA, March 2021)

Reference to Smyrni:

Smirnaiiko Minore
Apo kseno topo
Tzivaeri
S'agapo giati eisai orea

Selected songs:

Tin porta anigo to vradi
Omorfi poli
Vrekhei stin ftokhogitonia
Mana mou kai Panagia
Kaimos
Strose to stroma sou gia dio
Zorbas