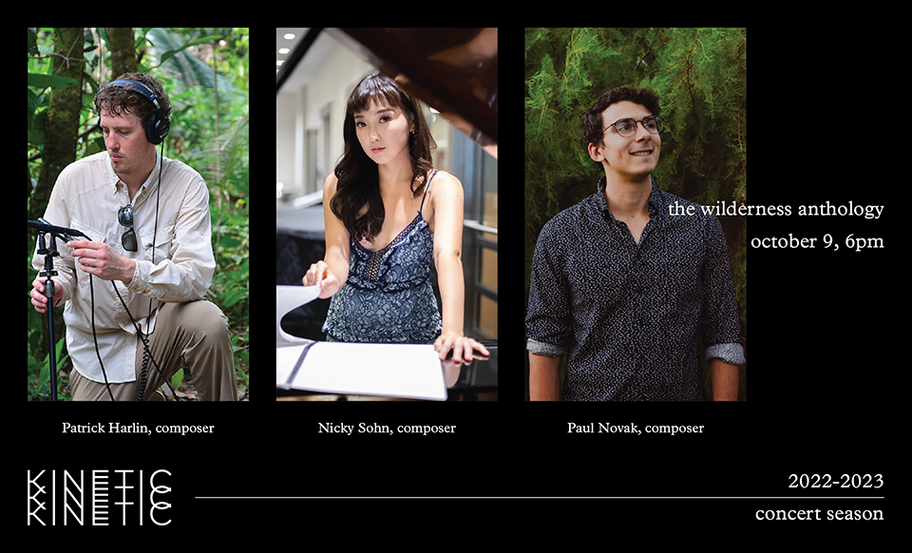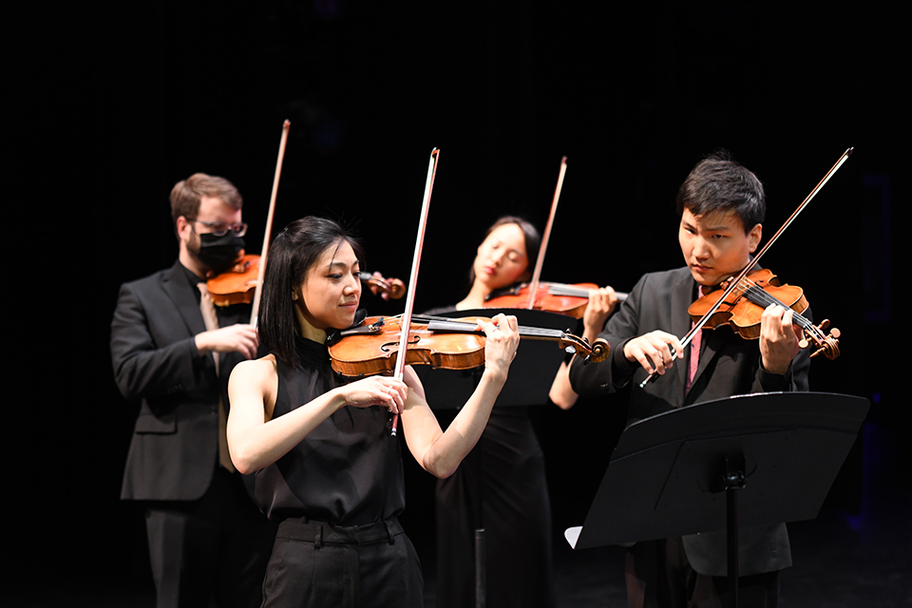 Houston's artist-led, artist-curated Kinetic Ensemble opens its 2022-2023 season with an evening of live music inspired by nature, including world premieres by Nicky Sohn and Patrick Harlin, two exciting acclaimed composers. Harlin's The Wilderness Anthology combines Kinetic's live performance with pre-recorded soundscapes, captured in the Amazon Rainforest and in the Book Cliffs of the western U.S. This piece focuses on the relationship between wilderness and music, and how human disruption affects our world's ecosystems. Sohn's "What Happens When Pipes Burst?" (2022) recalls 2021's Winter Storm Uri and how the unprecedented freeze impacted Houstonians and their neighborhoods. The concert will be rounded out by the first Houston performance of Paul Novak's "a string quartet is like a flock of birds," which Kinetic commissioned in 2020. This season opener will be a fully immersive sound experience; a musical meditation on our natural world, which ever surrounds and inspires us. Reception to follow!
PROGRAM:
Nicky Sohn: What Happens When Pipes Burst? (2022 — Premiere)
Patrick Harlin: The Wilderness Anthology for string orchestra (2022 — Premiere)
Paul Novak: a string quartet is like a flock of birds (2020)
Leó Weiner: Pastorale, Phantasy et Fugue (1938)


---
Kinetic Season Subscriptions on Sale July 20th!
Get all three 2022-2023 shows for the discounted price of $70!