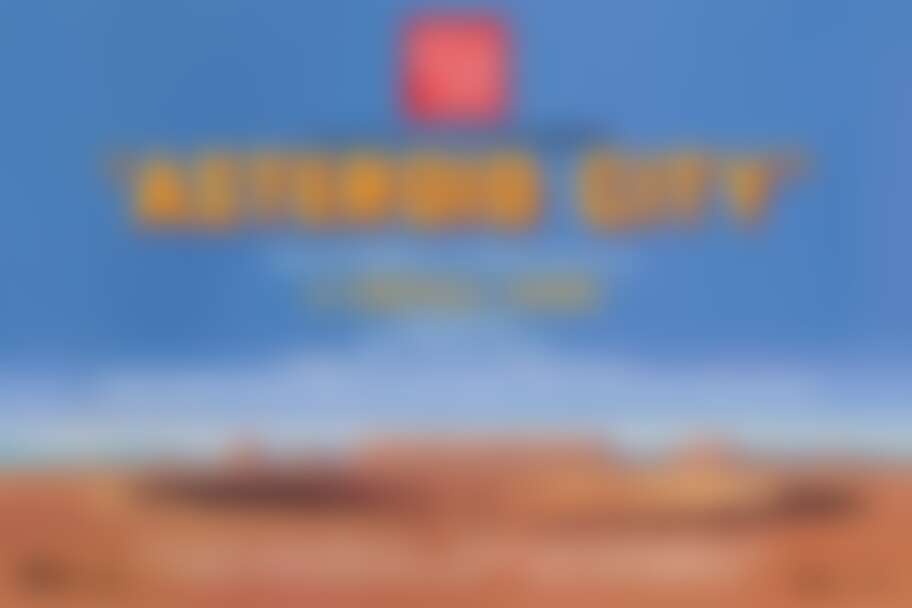 Benefit for Friends of River Oaks Theatre
SOLD OUT
Jump in your Woody Wagon and join us for a special screening of Wes Anderson's ASTEROID CITY (with on screen welcome from Anderson), reception sponsored by Dionysus Imports Inc, opening Concert with Kelly Doyle, and Stories from the Set with Extra Special Extra Mike Maggart immediately following the film.
Attire: 1950s Desert Chic (optional)
---
Friends Cinephile Members receive two event tickets per month (or more depending on level) including to this member benefit event, plus merch and more! Own the mission and help keep the art in the art house and save the River Oaks Theatre for years to come!
Step 1: Become a CINEPHILE MEMBER
Step 2: Receive email with your cinephile event code
Step 3: Go to the MATCH site, click "get tickets" and enter your code at checkout to receive your free tickets.
---
Monday, June 26, 2023
6:15 PM
Reception
6:45 PM
Kelly Doyle Concert
7:30 PM
Screening of Asteroid City
9:30 PM
Q&A w/Mike Maggart
TICKETS:
$25
Free with membership!!
---
Film Synopsis: ASTEROID CITY takes place in a fictional American desert town circa 1955. The itinerary of a Junior Stargazer/Space Cadet convention (organized to bring together students and parents from across the country for fellowship and scholarly competition) is spectacularly disrupted by world-changing events. The film stars Jason Schwartzman, Scarlett Johansson, Tom Hanks, Jeffrey Wright, Tilda Swinton, Bryan Cranston, Edward Norton, Adrien Brody, Liev Schreiber, Hope Davis, Stephen Park, Rupert Friend, Maya Hawke, Steve Carell, Matt Dillon, Hong Chau, Willem Dafoe, Margot Robbie, Tony Revolori, Jake Ryan, Jeff Goldblum. (And Extra Special Extra, Mike Maggart)
About Kelly Doyle: Kelly Doyle is a Houston-based guitarist known for a unique synthesis of jazz, country, and avant-garde styles. He will play in concert as a trio. His latest single, Ballad of Yaks, is available to stream now.
"…His style of playing always stands out while luring the listener into a trance…catching him here in Houston playing his own songs is a rare treat." - Houston Press
Kelly Doyle: https://ffm.bio/vqze89v / https://kellydoyleguitar.squarespace.com
About Mike Maggart: Mike Maggart is a longtime friend to Wes Anderson. Over the years, Mike has played a motley assortment of characters inhabiting Wes's world: Concierge, LA Cop, Youth Soccer Referee, Electrician, Foreign Exchange Student, Cowboy, Bulldozer Salesman, Detective, Actor, Stagehand, Hospital Orderly, Circus Visitor, and Casino Cashier.