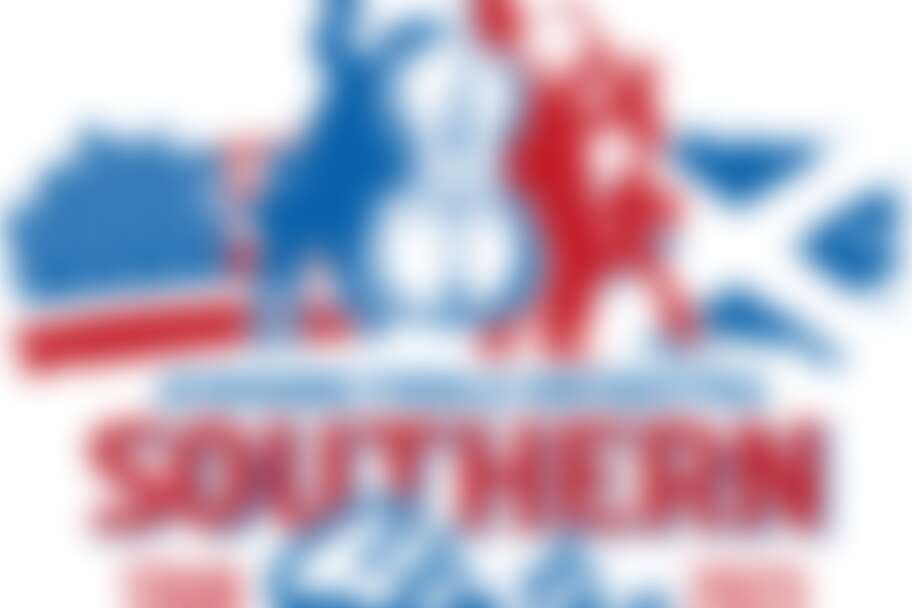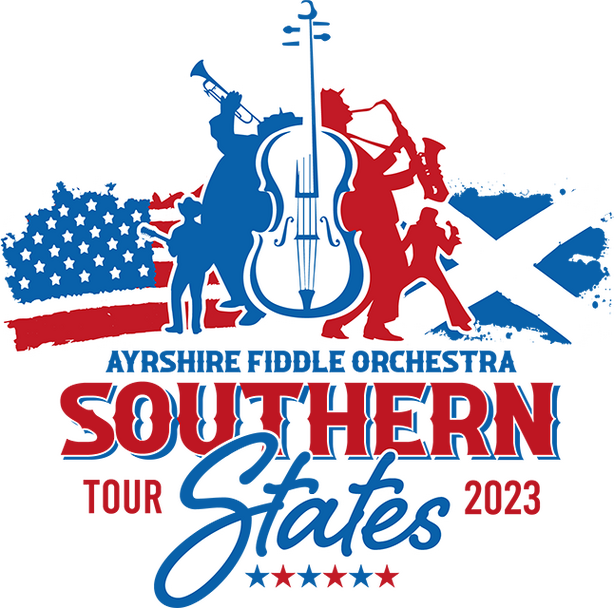 An energetic, exciting, rhythmic concert of Scottish fiddle music!
FREE ADMISSION WITH REGISTRATION
The Ayrshire Fiddle Orchestra (AFO) was founded in 1982 in Ayrshire, the birthplace of poet Robert Burns, to preserve, encourage and develop traditional Scottish fiddle music among young musicians from the west of Scotland aged between 10 -18 years. A registered charity, AFO is managed by a team, of qualified experienced and musically trained volunteers who all give their time free of charge.
AFO concerts are always exciting and entertaining with the Orchestra's trademark high-octane enthusiastic performances enjoyed by many across the globe, with music from Ireland, USA and Canada forming part of the repertoire as well as dancing and their favourite Scottish tunes. There are often some surprises in store too! The audiences throughout the Southern States Tour are in for a real treat!
Since 1986, international Concert Tours have played a huge role in the AFO strategy, taking Scotland's music and dance across the world to Europe, USA & Canada, Australia & New Zealand, China, South Africa & Japan.
AFO has played a variety of exciting venues over the years – at the Scottish, UK and European Parliaments, at the Sydney Opera House, on Table Mountain and Robben Island at Cape Town. They have played on Broadway in New York City, at the Eifel Tower in Paris, 10 Downing Street in London, at the Large Hadron Collider at CERN, Geneva and even at The White House in Washington DC!
In June 2019 AFO were honoured with Global Ambassador status for World Peace Tartan and in July 2019 became the first group to perform live in the Hiroshima Peace Gardens in Japan.
Over the years, AFO has earned an enviable reputation for providing entertainment to many across the globe and for enabling young Ayrshire musicians to enjoy some wonderful musical experiences and in doing so have provided themselves fine ambassadors for Ayrshire and for Scottish music and culture
2023 sees AFO enjoy its seventh visit the USA for the 'Southern States Tour' and whilst having visited Newnan, Georgia on several occasions over the years, will visit Memphis, New Orleans and Houston for the first time.
Back home, as well as performing regular concerts, AFO supports numerous charity and civic events throughout Ayrshire and the West of Scotland and has had the privilege of playing for the Commonwealth Games Baton Relay and The Olympic Torch.
AFO is a totally self-funding not-for-profit registered charity open to all young string players in Ayrshire. Membership is free, tuition is free - there are no fees or subscriptions or any financial
barriers to joining. They rely on income from corporate performances and events, revenue from concerts and merchandising and a myriad of fundraising activities to support their tuition and travels and
to provide amazing musical experiences for their young musicians and to delight audiences worldwide that they entertain.
AFO relies heavily on the generosity of individuals, companies, charitable trusts and foundations who enjoy our music! Thank you for your support!
---
Saturday, July 29 at 7:00 PM
FREE ADMISSION
Runtime: 1 hour 45 minutes with one intermission