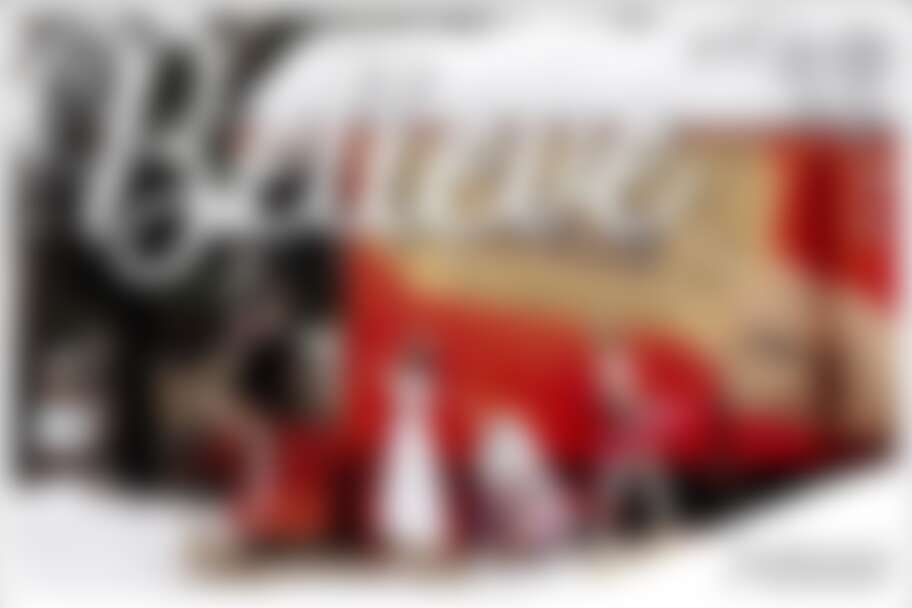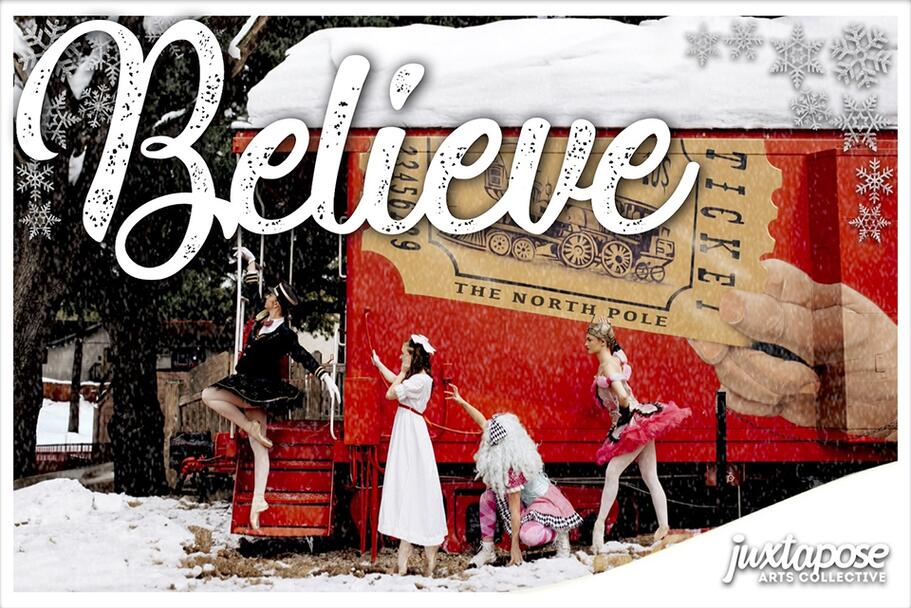 Juxtapose Arts Collective presents a story that reminds of us of the true meaning of Christmas. Told through the eyes of a young girl named Lynn, is a story full of fun characters, lessons to be learned, and a lot of heart. On her journey, we will see incredible dancing, beautiful singing, and dazzling aerial arts. Make this your tradition as we bring in the holiday spirit and Believe.
The story begins as we see a glimpse into the lives of Lynn and the Chosen Children. We witness there is a lesson to be learned about the true meaning of the Christmas Spirit and meet the mysterious Conductor that will guide Lynn and the Chosen Children on this magic filled journey. As the children receive their golden tickets and board the train, they run into several obstacles such as a Snowstorm, Wolves and the loss of their train along the way. However, not all hope is lost as The Conductor guides us to the correct path towards the Northern Lights and ultimately to the North Pole
See the magic continue to unfold as Lynn and the Chosen Children arrive in the North Pole, guided by our mysterious Conductor, to bring to life the inanimate objects of this extraordinary new world. Unfortunately, Lynn and the Chosen Children continue to make selfish decisions resulting in the opening of a Pandora's box of sorts and Lynn and the Children get a peek into the nightmare that awaits them should they not change their path. With the actions of a selfless special Chosen Child and the presence or the true Christmas Spirit, Lynn and the Chosen Children get the opportunity to see that Christmas is not what you get, but what you give.
---
December 15th through 17th
Runtime: 2 hours with 1 intermission
Tickets:
$20
25% discount for groups of 10 or more.
Use code JuxGroup10 at checkout.
---
GENERAL INFORMATION
*Online sales will end 30 minutes prior to the scheduled curtain time. At this time tickets may be purchased in-person at the box office.
The box office opens 2 hours prior to the performance time for WILL CALL and walkup sales.
We currently do not accept American Express at the box office.
No refunds or cancellations available after purchase.
Parking: For information on area parking click HERE.
Area Restaurants & Bars: CLICK HERE for a list of area restaurants and bars.