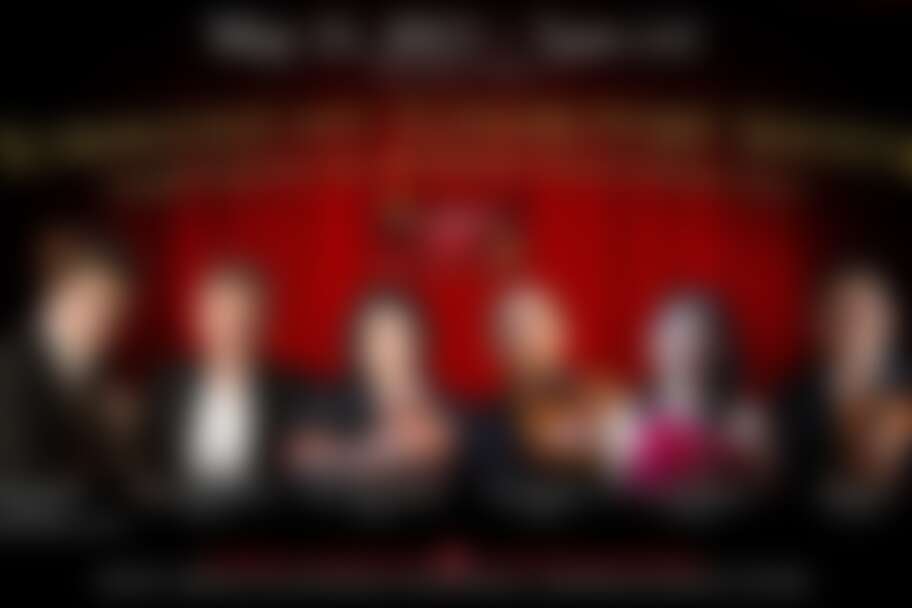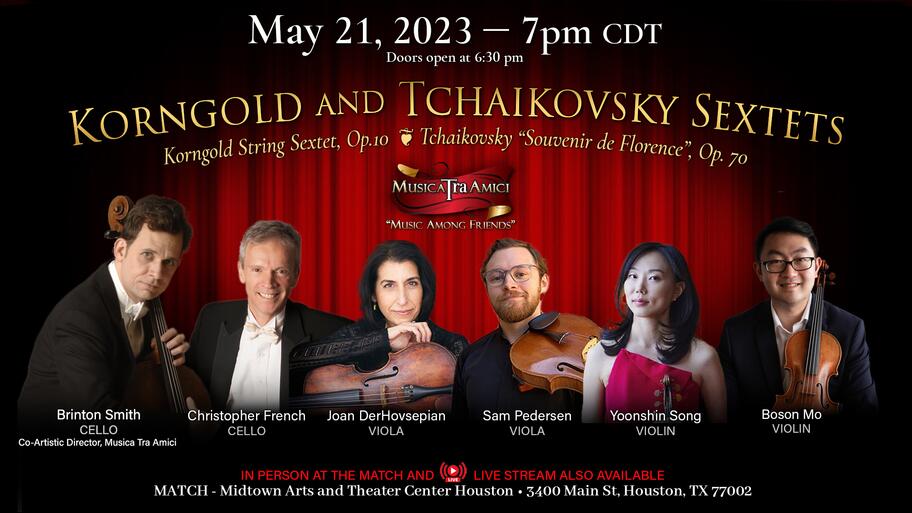 Featuring Yoonshin Song and Eric Halen, violins, Joan DerHovsepian and Sam Pedersen, violas, Brinton Averil Smith and Christopher French, cellos
LIVESTREAM & VIDEO ON DEMAND
The in-person concert is currently SOLD OUT.
No worries. Purchase your livestream/video-on-demand access today. Livestream will take place on Sunday, May 21 at 7:00 PM CST. The Video-on-Demand will be available starting Tuesday, May 23 and can be viewed through Sunday, June 4 at midnight.
---
Erich Wolfgang Korngold was perhaps the greatest prodigy the music world has ever seen, writing brilliant original works in the music-language similar to Mahler and Strauss from his early teens. Many musicians feel that this rarely heard string Sextet, written when he was only 17 years old, is one of the most beautiful and shattering chamber works ever written. A discussion of Korngold's life and career, which culminated in Hollywood where he revolutionized the film music industry, will be followed by Tchaikovsky's thrilling and evocative Souvenir de Florence.
PROGRAM
Korngold String Sextet, Op.10
Tchaikovsky "Souvenir de Florence", Op. 70
ARTISTS
Yoonshin Song and Boson Mo, violins, Joan DerHovsepian and Sam Pedersen, violas, Brinton Averil Smith and Christopher French, cellos