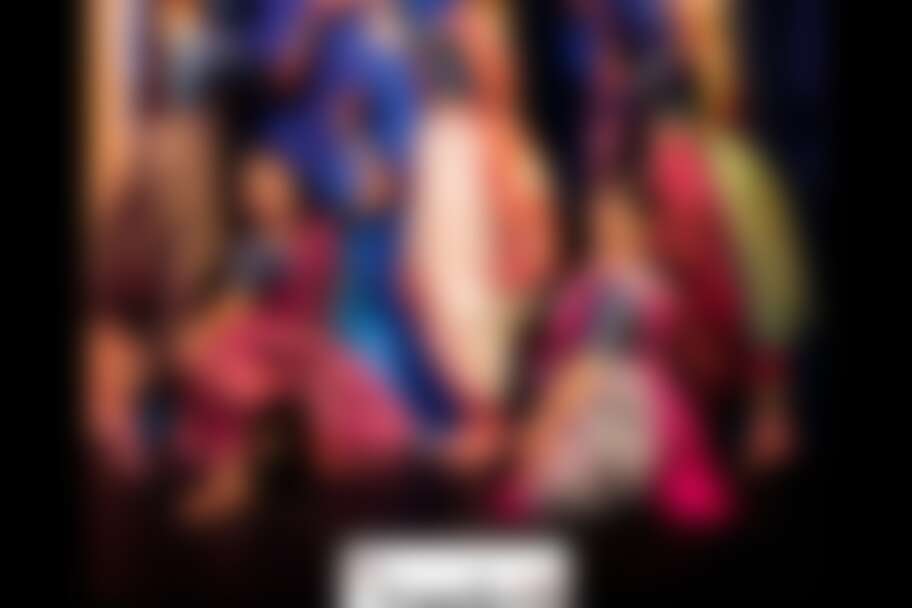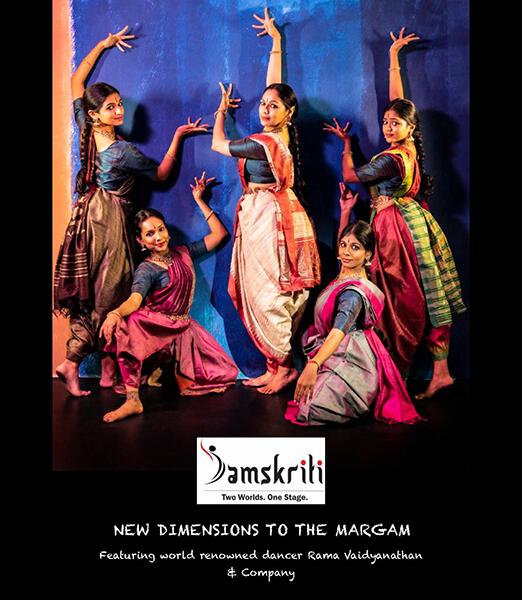 Rama Vaidyanathan is one of the foremost Bharatanatyam dancers of her generation. After training intensively under legendary dancer Yamini Krishnamurthy and celebrated guru Saroja Vaidyanathan, Rama developed her own individual style without forsaking the core principles of her dance form. Her technique is grounded and yet there is a fresh approach to the innumerable dance compositions that she has added to the Bharatanatyam repertoire. Critics and audiences have lauded Rama's extraordinary and unique choreographic skills that have earned her the reputation of being a dancer who goes beyond her form.
Rama Vaidyanathan's fresh approach to Bharatanatyam can be seen at its best in her latest production, NEW DIMENSIONS TO THE MARGAM, in which she presents compositions that are completely rooted in Bharatanatyam, but with a new perspective to its evolving vocabulary. While pushing boundaries in the choreography, she goes beyond the form to give visual imagery to poetry in different Indian languages. Rama's new artistic endeavor is a beautiful mosaic of interesting solo and group presentations, enhanced by an excellent ensemble of young talented musicians.
This Samskriti presentation is funded in part by the City of Houston through the Houston Arts Alliance, Dance Source Houston, an Arts Respond Project grant from the Texas Commission on the Arts, and a Stabilization Grant from Mid America Arts Alliance.
---
Saturday, November 11 at 4:00 PM
Runtime:
90 minutes with no intermission
Tickets:
Reserved Seating
$50 Premium
$25 Regular
$20 Students/Seniors