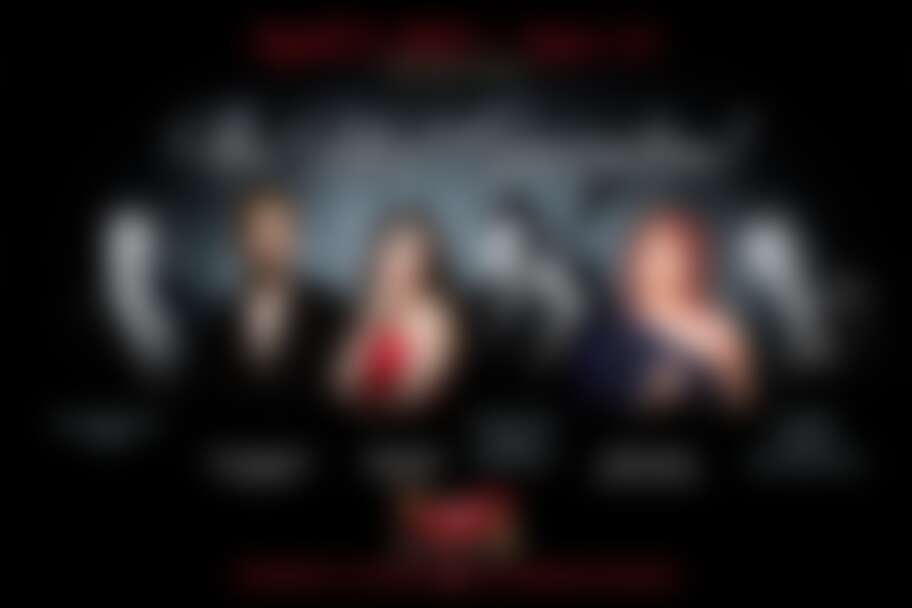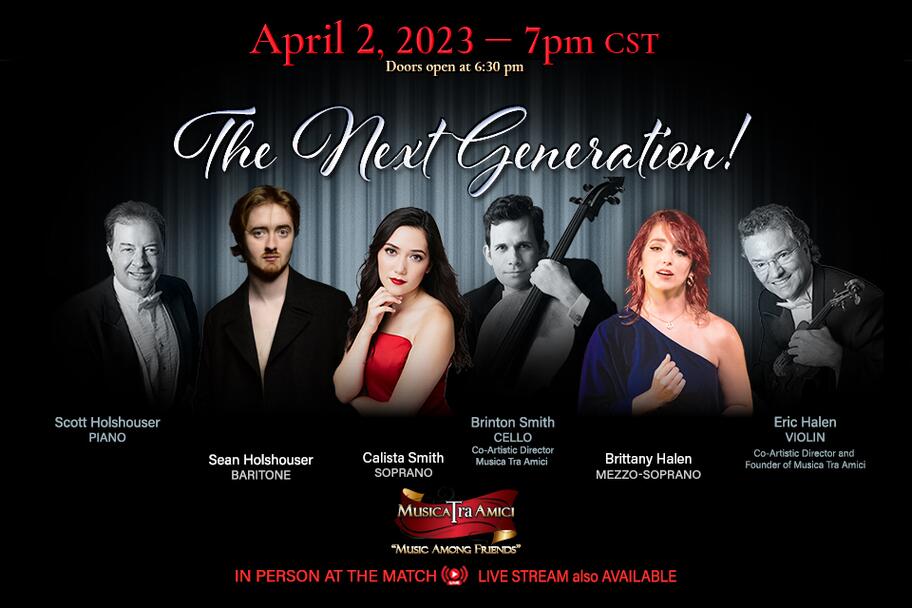 An intimate evening of songs from the Broadway and classical repertoire
Did you miss the live concert?
You can still purchase and watch the Video-on-Demand!
The Video-on-Demand can be viewed through Sunday, April 16 at midnight.
Several of the children of our Tra Amici performers have become accomplished musicians in their own right, and in this concert, we are happy to feature return engagements for Sean Holshauser and Britany Halen, joined by rising young Soprano Calista Smith, fresh from her Italian and German debuts, in a program that will feature a variety of both Broadway and the classical songs. Listen in on candid discussion about the pros and cons of growing up and forging their own careers, as 'symphony' kids' with a few surprise guests.
ARTISTS
Brittany Halen, Sean Holshouser, Calista Smith, vocalists, Scott Holshouser, piano and special guests.